Apprenticeships in rural communities and getting involved
I'm sitting down to write this on the way back from Lantra's ALBAS awards . It's fair to say there's no better event to focus the mind on the crucial role of learning and training pathways in creating opportunities for young people to live, learn and work across rural Scotland. 
Given that Scottish Apprenticeship Week 22 (SAW22) is now well underway, I've been thinking about the role of apprenticeships in rural Scotland. While apprenticeships are a national offer, they are one of several tools which can help to mitigate the challenges caused by depopulation. 
The outward migration of people from rural Scotland is a well-known and longstanding issue. It impacts on the demographics of communities, many of which have a significantly older population compared to urban counterparts. It can also create challenging labour market conditions. Without access to larger pools of labour from neighbouring towns and cities, employers can face labour shortages which in turn can make for challenging operating conditions. 
Employer insight is critical and various different surveys, many led by partners of the Implementation Steering Group for the Skills Action Plan for Rural Scotland  provide an insight into the challenges employers are facing. This includes the new Rural Scotland Business Panel Survey which highlights particular issues in sectors such as Tourism but also other surveys such as the FSB Highlands and Islands Winter Survey which again shines a light on the scale and impact of staff shortages in rural areas. 
So, where can apprenticeships come in? 
If people are to be encouraged to stay in rural communities, there needs to be access, and pathways in to, inspiring and rewarding job opportunities. Apprenticeships are one way to offer this.   
The case studies from Scottish Apprenticeship Week are exceptionally powerful in demonstrating how this works in practice. Rather than me talking about how they're being used in a rural setting it's much better is to hear directly from those with first-hand experience either as an apprentice themself or as an employer with apprentices in their workplace. 
The first case study features 26-year-old Sarah Sandison, a young woman from Shetland who didn't want to have to leave her home town on the island in pursuit of further study.
Sarah got an apprenticeship with Bon Accord Accountancy Limited in Lerwick and her employer, Alan Jamieson, highlighted that people often want to stay on the islands where they've been born and brought up and that apprenticeships can create an opportunity for them to do so.
He refers to the benefits that apprenticeships bring to businesses, particularly given how difficult it can be to find and retain skilled staff in remote areas.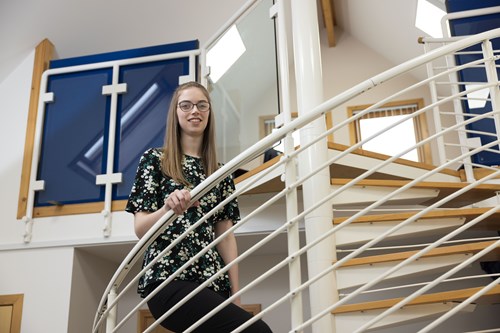 Capgemini in the Highlands is another example of a business utilising apprenticeships to retain talent and attract more skilled people into their region by offering exciting opportunities in digital marketing, cyber security, information security and software development. 
Not only can apprenticeships help address skills shortages they can also bring new life into the workplace, driving innovation. For BSW Timber in Fort William their apprenticeship programme has helped them to integrate with local communities, offered fantastic career opportunities and helped to identify ways to cut their carbon emissions and support net zero ambitions.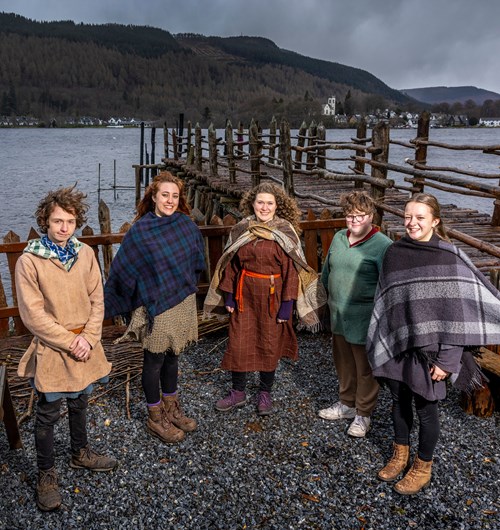 Apprenticeships can also help those at the heart of their rural community, who are tasked with taking care of our natural environment and heritage and sharing it with others.  his case study from the Scottish Crannog Centre highlights how, through their apprenticeship programme, they've been able to retain young and diverse talent within the local area. 
These case studies show the diversity of opportunities in rural areas – something which is at the heart of the Skills Action Plan for Rural Scotland.
Attracting and retaining the skills that our rural communities need is complicated, with many different factors at play. Apprenticeships are just one tool we can use to help attract and retain the talent our rural communities need whilst also creating exciting and diverse opportunities for people to work, learn and earn in these communities.
Scottish Apprenticeship Week gives us the chance to celebrate the learners, businesses and learning providers who make this possible. There are lots of ways you can get involved. Take a look at our case studies and help to share with others using #ScotAppWeek22 and #RuralSkillsScotland.
You can even help to directly shape and influence the development of apprenticeships. Skills Development Scotland is currently working with Lantra Scotland to develop the content of new apprenticeships across several land-based frameworks.    
If you're an apprentice, employee, employer or industry/learning expert working in agriculture, horticulture, rural skills, trees and timber, and game and wildlife management then you can help to influence learning and training in this sector. 
If you'd like to get involved in shaping apprenticeships for your sector, you can: