Research developed by Skills Development Scotland is shared through several knowledge exchange events.
These events aim to share the key insights and learning gathered from research across the SDS Sponsored PhD Programme, SDS Evaluation and Research and partner research. These events are vitally important as they provide an opportunity to show examples of the research undertaken and the impact it's having, and explore how the findings are shared. 
Previous Knowledge Exchange events
Currently, there are four specific knowledge exchange events held with stakeholders each year.  
Find out more about each below, including details of the information shared at previous events.
Seminar series
The Student Seminar Series is an opportunity for the SDS PhD students to come together and discuss their ongoing research.
The seminars are led by one of our PhD students, providing a safe environment to present their research to date and invite feedback and questions from fellow students.
It also provides an opportunity for the students to network, exchange ideas and develop links between related topics, maximising the contribution the PhD students are making to policy with relevant academic research.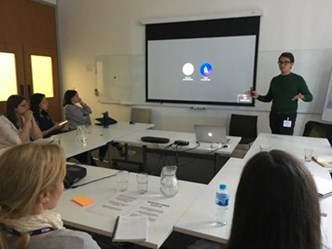 PhD network
The PhD Networking Event, hosted by Skills Development Scotland (SDS), gives delegates the chance to find out more about the work of SDS's sponsored PhD students.
The last event was held in March 2023.
An online brochure about the event includes details of all the PhD students, their topics, supervisors and SDS sponsors. It is available here.