15 November 2023
Home Educators Network Information Session - Edinburgh College Midlothian Campus
Home Educators Network Information Session
When: Wednesday 15 November, 1.30pm to 4pm
Where: Edinburgh College Midlothian Campus, 46 Dalhousie Rd, Dalkeith EH22 3FR
Who for: Pupils, Parents and Carers
Registration: Please email grainne.begley@sds.co.uk
Event information:
An SDS/ Edinburgh College Information is taking place in the afternoon of Wednesday 15 November at Midlothian Campus.
SDS and Edinburgh College will provide an overview of services and post schools options, an introductory session on the My World of Work website and a tour of the campus to a group of 20 which will include young people that are educated at home and their parents/ carers.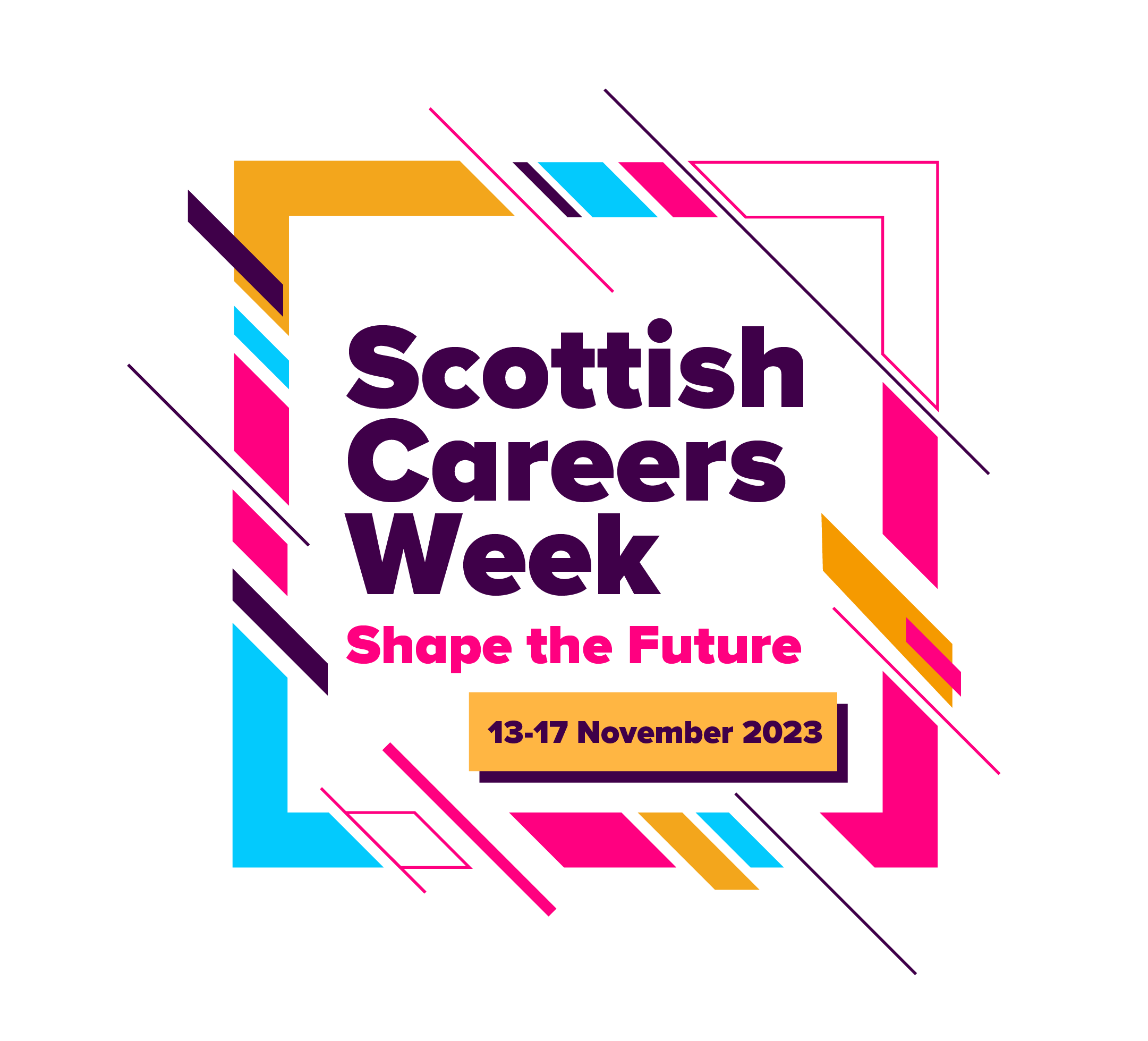 Scottish Careers Week
Scottish Careers Week is back for its third year from  13 to 17 November 2023 — and you can get involved!
Download toolkit