13 November 2023
DYW Live: Scottish Careers Week
When: Daily from 13-17 November
Time: Four 30-minute virtual daily sessions taking place at 9.45am, 10.45am, 11.45am and 13.45pm
Where: Online
Who for: Pupils (teachers to register their classes online) 
Registration: Register in advance here.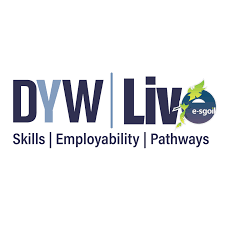 Event details
Shape the Future with Scottish Careers Week.
Education Scotland, e-Sgoil, Founders4Schools and Skills Development Scotland are working in partnership to deliver a range of inspirational talks from a wide range of industry experts through the week.
Four 30-minute sessions will run each day between 13-17 November taking place at 9.45, 10.45, 11.45 and 13.45. 
All sessions are free to attend. Sessions will also be recorded and available on this webpage afterwards.
During these industry inspiration sessions a wide range of industry experts will share insights, lessons, and tips to motivate and inspire pupils to make informed decisions about their future. Pupils will find out about how they chose their careers, the skills they use in their roles and the people that have supported their career journey.
Scottish Careers Week
Scottish Careers Week is back for its third year from  13 to 17 November 2023 — and you can get involved!
Download toolkit