Our colleagues share what makes Skills Development Scotland a great place to work.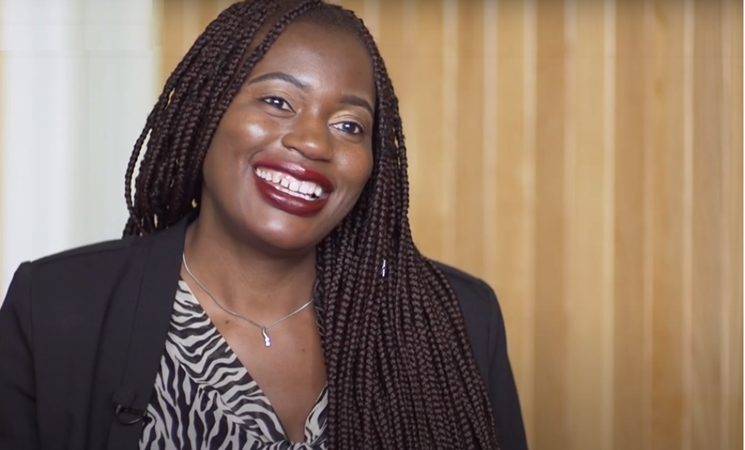 Annah's story
I was studying Social Policy and Sociology at the University of the West of Scotland when I realised I wanted to work with and help people. I love talking to people so if I could combine that with a job, I knew I would be happy!
At uni, I got to learn about careers and career guidance and I spoke to the lecturers to find out more. That's when I decided to study a post graduate diploma in Career Guidance.
I really enjoyed my placement in the Skills Development Scotland (SDS) centre in Paisley where I built up a network of people in the team and formed a good relationship with the area manager. She inspired me to be like her and I knew that SDS was where I wanted to work.
I took some time out to have a baby and in April 2015, a temporary vacancy came up in Fife. We moved there and after a while, I was fortunate to secure a permanent position as a school-based careers adviser.  
After some time in the role, I was ready to progress, but there weren't many Team Leader opportunities in Fife at that time, so we moved back to the central belt. I took another school-based role and settled in North Lanarkshire. The location meant that it would be easier for me to travel if an opportunity for promotion came up. 
I joined SDS's Aspiring People Managers programme and got to know more about becoming a people manager. My Team Leader also mentored me as I looked to progress into the role. 
I didn't get the first Team Leader opportunity that came up, but the feedback I got helped me to get the next one. It was a temporary role in Argyll and Bute but because it was during lockdown, the travel was limited so I got the experience I needed while working from home.  
In SDS we talk about horizons when we discuss Career Management Skills. Sometimes you have to go to where the job is to get experience and then work back to where you want to be. That's certainly been the case for me and now I've secured a permanent Team Leader position closer to home. 
The support I've had from colleagues throughout my journey has helped me get to where I am today. That's one of my favourite things about SDS – the people. Not just my colleagues, but my customers too. Seeing a change in a young person and watching them growing in confidence and getting to where they want to be is magical and it makes me so happy.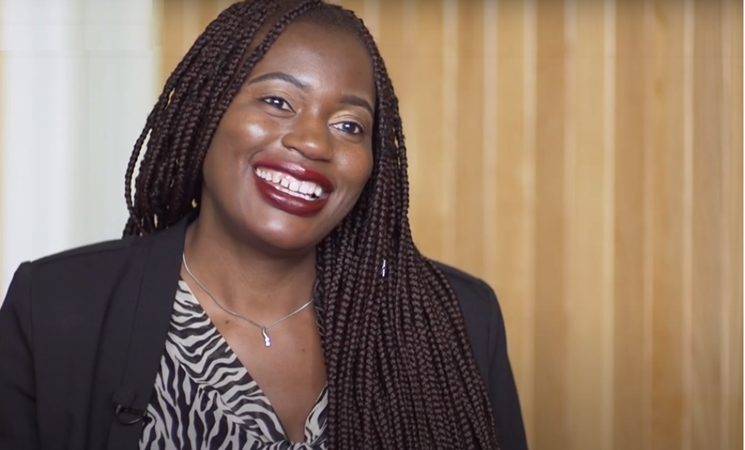 Annah Masahi
Team Leader
Joe's story
I left school at the age of 16 with a few qualifications and no clear vision of what career I wanted to pursue. After studying multimedia at college and working in retail for a few years, I secured a Modern Apprenticeship with SDS in Business Administration for the Operations team. Looking back, it's one of the best decisions I have ever made.
During my time at SDS, I've completed my apprenticeship, worked as a Business Analyst and achieved the Careers Guidance Qualification at University.
It's very hard to find an employer like Skills Development Scotland who take a vested interest in your career journey and offer as many opportunities for you to succeed.
I'm now working as a School Careers Adviser sharing my experiences with pupils to help support their career journey and guiding them to make positive decisions about their future.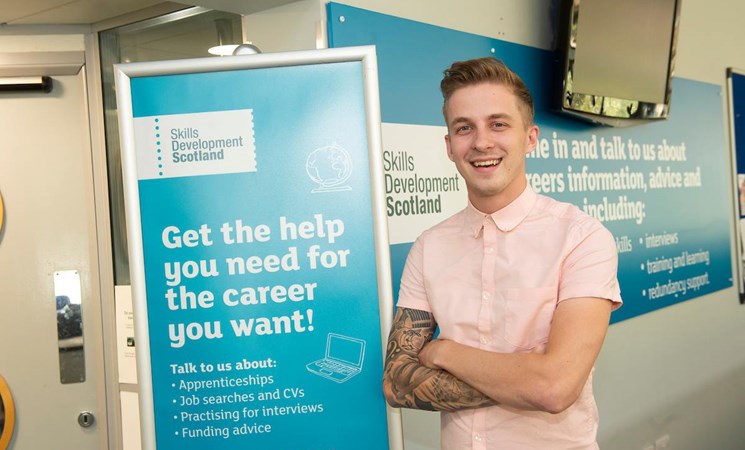 It's very hard to find an employer like Skills Development Scotland who take a vested interest in your career journey and offer as many opportunities for you to succeed.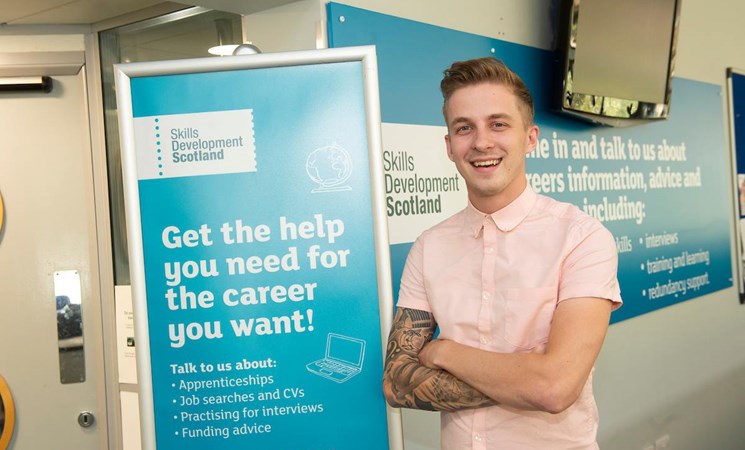 Joe McCrystal, Careers Adviser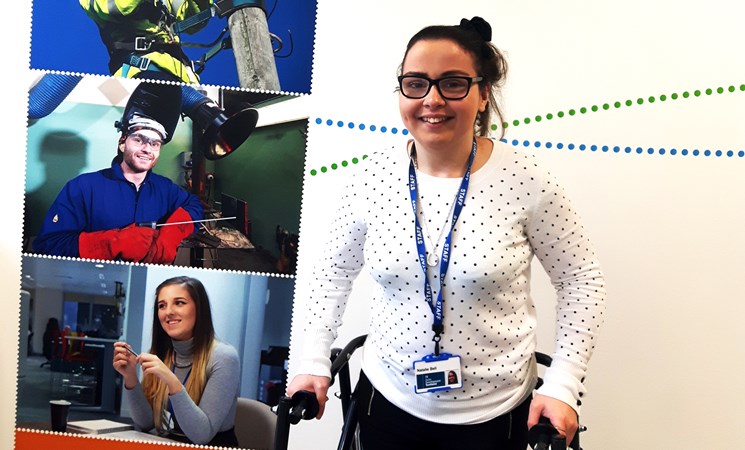 Natalie's story
Even as early as the recruitment stage, I already felt that SDS was going to be a good fit for me. The team kept in touch with me prior to interview and were so understanding of my disability and put all the adjustments in place that I requested.
Before starting my role with SDS, I met the extended team and viewed my working space to understand what adjustments I would need to carry out my duties. The whole reasonable adjustments process was extremely positive and stress free.
As a wheelchair user, it is refreshing for me not to worry about every little thing, which people can take for granted, when starting a new role. My work colleagues were so accepting and willing to embrace the change, not just for me, but also for their working environment.
It's been great to have the ability to focus on my personal development and my progression within my role rather than overcoming unnecessary barriers. I would strongly recommend Skills Development Scotland as an inclusive place to work and a great place for young people to start their career journey. 
It's been great to have the ability to focus on my personal development and my progression within my role rather than overcoming unnecessary barriers.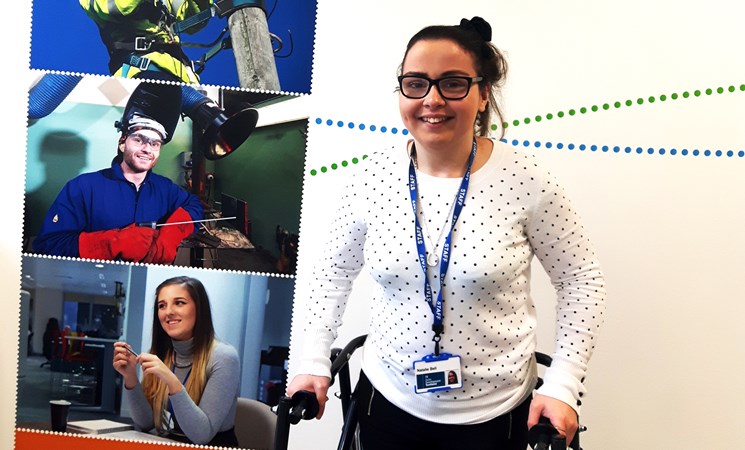 Natalie Bell
Health and Safety Modern Apprentice
Lesley's story
There is a structured programme of ongoing learning and development to ensure that you always feel well equipped to perform to the best of your abilities. Staff can also suggest training that they feel would benefit them in their job role. There are always additional projects that you can opt to get involved in and a culture of everyday leadership.
As someone who identifies as LGBT and a person with a disability, I can say with confidence that SDS as an exemplar in equality and diversity. When I wanted to start our LGBT + Allies Network I had the full support of the Management Team, encouragement from the Human Resources Equality Team and the enthusiastic participation of other colleagues. 
I've worked as a Careers Adviser for over 18 years and I have recommended SDS as a fantastic place to work to numerous people over the years. If you want to be yourself at work and make a positive difference, please consider applying to Skills Development Scotland.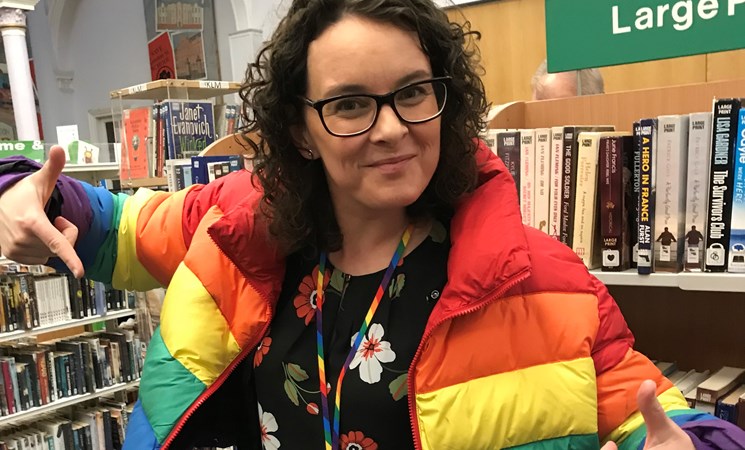 In my opinion Skills Development Scotland (SDS) always puts people, both staff and customers, at the heart of everything we do. It's a very supportive environment to work in, where colleagues are always willing to help each other to deliver the best service for our customers.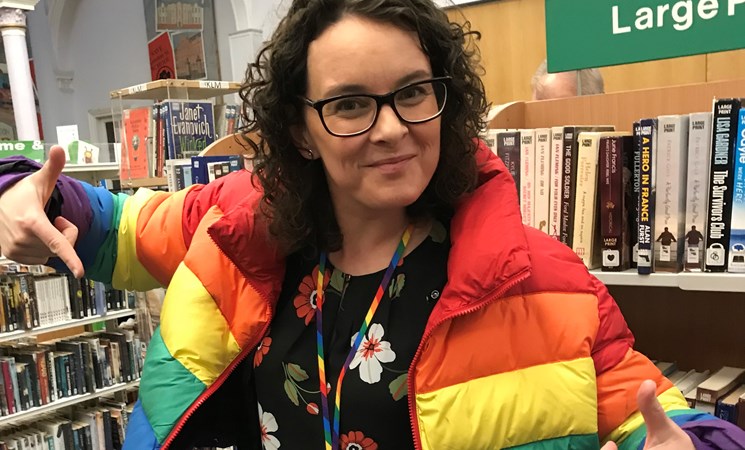 Lesley Robertson
Careers Adviser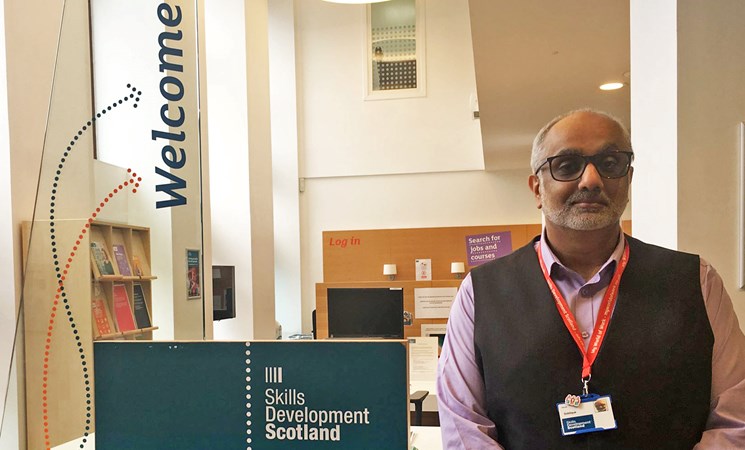 Navid's story
After facing redundancy, I decided to retrain as a Careers Adviser and completed my Qualification in Careers Guidance at University of Strathclyde. Within a few weeks of graduating, I secured my first job as a Careers Adviser in Glasgow.
I've now been employed as a Careers Adviser at SDS since 2016 and have enjoyed every second of my role. I support customers from 16 to 65-years-old who are care experienced, living with disabilities, low on confidence, lacking recent work history, New Scots living within North Lanarkshire and career changers.
My role involves assisting my customers to identify their strengths and learning needs. I also help them pursue their career aspirations to gain sustainable employment or qualifications to further their studies at college or university.
I'm able to continue enhancing my careers guidance practice through the SDS Academy training. I also share my knowledge with and support newly qualified Careers Advisers on a regular basis and link up with local partner organisations and communities all over North Lanarkshire. 
SDS is truly an exemplar employer and I encourage candidates to apply.
I joined SDS as a disabled employee and have received tremendous support from my colleagues, my manager and everyone else within North Lanarkshire and have specialist equipment to support my abilities to work as a Careers Adviser.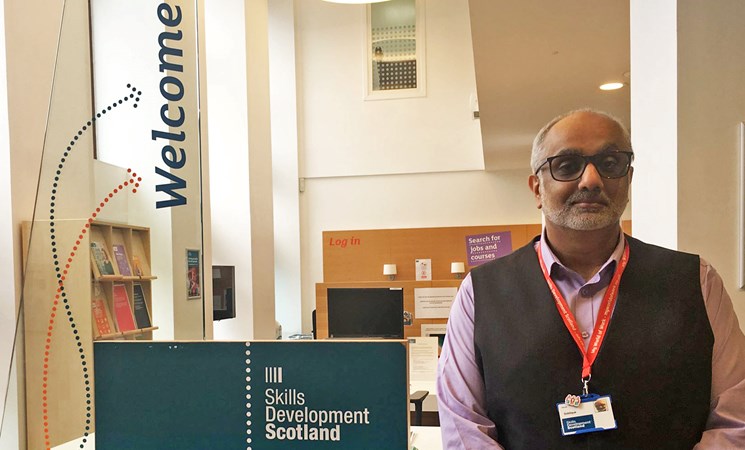 Navid Siddique
Careers Adviser
David's story
I'd worked in IT for 23 years, but a series of life events made me realise I needed to make a change. It wasn't a decision I took lightly. The thought of starting again was extremely daunting but I knew it was something I had to do for me and my family. 
It was an amazing careers adviser at SDS who helped me to make sense of everything that was going on in my head at that time and after some serious discussions with my wife, I made the decision to retrain as a careers adviser. I'm a people person so it made sense for me to work with people. 
Through a combination of student loans and other funding that was available at the time, I was able to start studying for my PGDip in Careers Guidance at the University of the West of Scotland. It took nine months to complete and that was me – a qualified careers adviser. 
My wife and I had always talked about moving from the central belt, so when the role came up for a careers adviser in Inverurie, we decided to go for it. We knew it would be a lot of upheaval, not just for us, but for our son as well, but since we made the move in mid-2020, we haven't looked back.  
We're in a beautiful part of the country with beaches just a 20 minute drive away and the local community has been so friendly and welcoming. It's been life changing in the best possible way.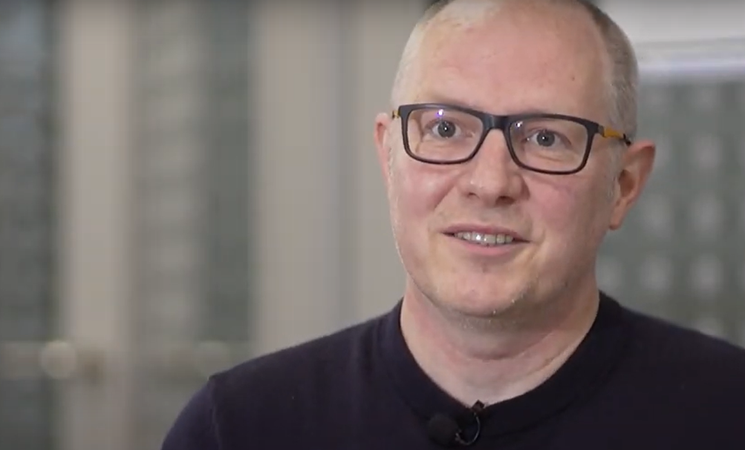 SDS is a hugely supportive organisation. We're all working towards a common goal so there's such a strong sense of camaraderie. We help other people, but we also help each other.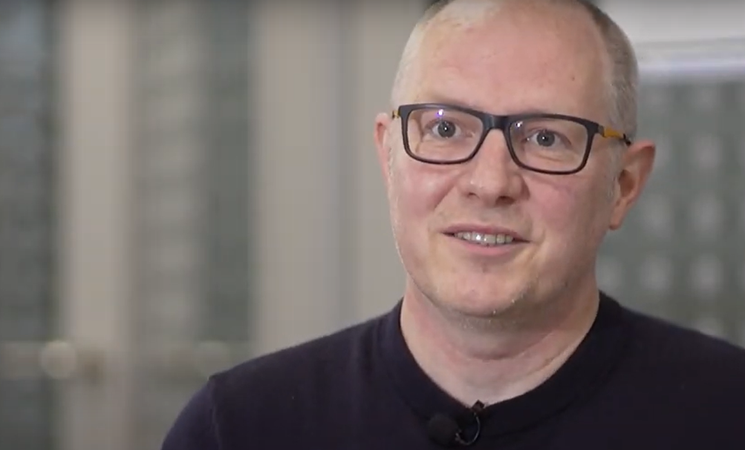 David Hooper
Careers Adviser
Rona's story
I was half-way through my events management degree when it hit me that working nights and weekends wasn't really for me.  
I got my honours degree then took some time to re-evaluate things. I was working part-time in retail when I went to a careers fair and spoke to Skills Development Scotland (SDS) about the different trainee and graduate positions they had on offer. 
I was interested in the role of Trainee Careers Adviser so I visited my local SDS centre to find out more. The adviser I spoke to outlined the role and explained that I'd get to work across a variety of settings – schools, colleges, centres – and with a range of customers. 
I'd heard good things about SDS, so I decided to apply and went back to the centre for some interview advice. 
I got the job and started as a trainee careers adviser in Parkhead in October 2017. It was a blend of university distance learning and on-the-job training where I experienced the practical elements of the course – school interviews and groupwork sessions, and visiting employers, training providers and partners. It was a great overview of that part of the organisation and the dedicated study day one day a week that SDS gives trainees was a massive help. 
I'm now a fully qualified careers adviser working in school. I love building relationships with young people, making a difference to their lives and seeing them moving on and growing in confidence.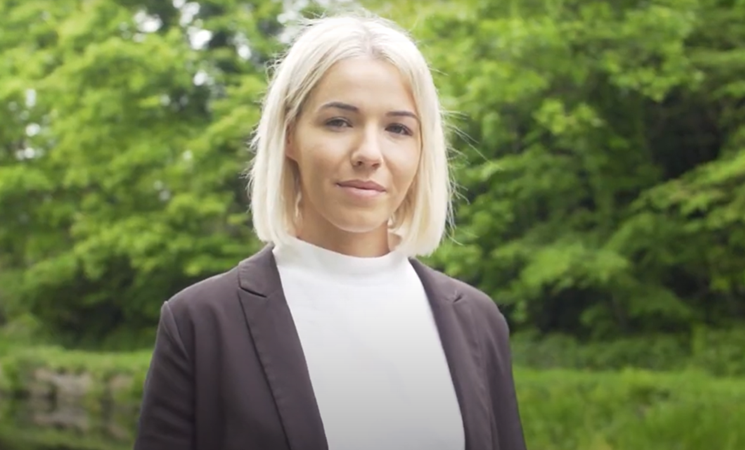 You get an amazing amount of support from SDS; not just from team members but from a management level too. There's such a great sense of team right across the organisation.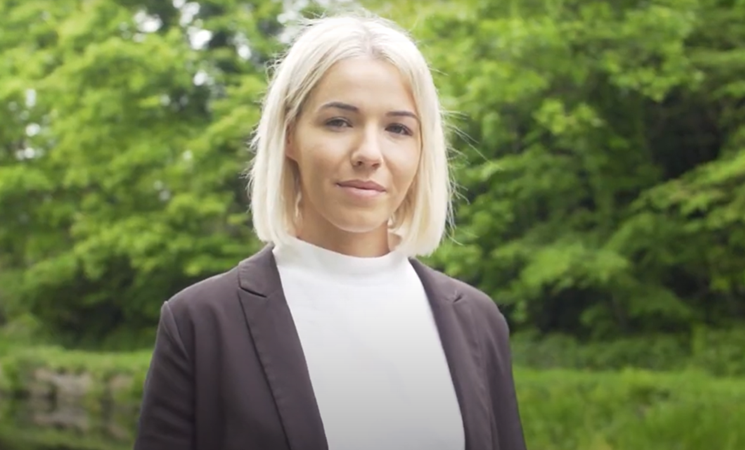 Rona Kinsman
Trainee Careers Adviser