Scottish Environment Protection Agency
Carol Gillespie, Senior HR Advisor at the Scottish Environment Protection Agency, shares how SEPA has improved its Youth Employment Strategy.
The Scottish Environment Protection is Scotland's principal environmental regulator. We have an ambitious vision of becoming a world class environment protection agency, ready to meet the challenges of the 21st century.
To help us achieve our vision, we decided to invest in a new graduate trainee scheme for 2017, with the aim of recruiting between 6-10 recent graduates.
The campaign objectives were to:
Raise awareness of the scheme amongst recent graduates from across the UK.
Profile SEPA as an organisation that people would want to work for by highlighting the different types of work undertaken and the varied job opportunities available.
Get at least 500 completed applications.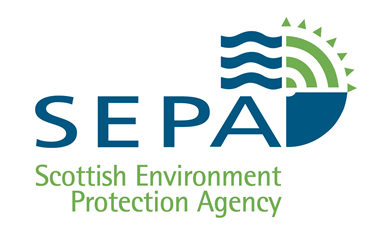 As graduates were not an audience that we had communicated directly with before, advice was sought from our recruitment marketing partner, Havas People, who were managing the logistics of the graduate recruitment process.
From their past experience of communicating with this audience, they suggested undertaking a Facebook campaign to communicate messages and invite applications, as this platform is used by a large proportion of the target audience, allowed for direct engagement and enabled us to be more targeted in our communication.
A budget was also set aside for more traditional media, but in the end was not required.
A comprehensive communications campaign was developed and implemented to help us attract candidates who have a passion for making a difference for Scotland's environment and its people, as well as being able to face the challenges of a working in a forward thinking, progressive organisation.
The Scottish Government is keen to ensure that the Public Sector as an employer offers a wide range of opportunities to support young people. As significant employers in all parts of Scotland, it is expected that public sector bodies will provide new employment and apprenticeship opportunities for young people.
Education and skills may be part of the solution; work readiness and work experience are clearly another. Offering young people opportunities to demonstrate their capability to potential employers is very important, and an area which SEPA has a part in supporting. This may have the added benefit of ensuring that SEPA grows and retains its own talent which may be particularly useful in developing specialist skills or to recruit for hard to fill roles.
Over the last year SEPA had 242 job vacancies generating 2503 applications. 875 of these were from applicants aged 16-24, but only 1% of applicants in that age group were successful. This is despite recruiting to roles which may be traditionally thought to be suitable for young people e.g.: Trainees, Assistant Scientists and Assistant Environment Protection Officers
Currently SEPA has no formal internal talent management process.
The graduate scheme gave SEPA the opportunity to recruit high potential individuals who have an abundance of energy, bringing fresh innovative ideas, creative perspectives to problem solving and help implement business improvements.
The scheme was open to recent graduates of all ages and disciplines and selection will be made on merit.
Existing staff members who met the criteria for the scheme were allowed to apply which demonstrated that SEPA values high performing staff offering them an opportunity to develop their leadership skills.
Don't underestimate the power of social media in your advertising nor the level of interest in your graduate scheme.  With no spend we received 633 applications and at one point were on target to receive over 1000. 
We recruited nine fantastic graduates who have almost completed their first six months with SEPA.
For more details on the SEPA youth employment strategy, please contact Carol Gillespie, Senior HR Advisor, via email or phone 01786 452491.