David Richardson, Development Manager – Highlands & Islands from the Federation of Small Businesses talks about the challenges that can face small business owners, but how creative thinking and adapting to change can help reap rewards.
Entrepreneur' is a word that we often associate with larger than life, swashbuckling personalities like Richard Branson, while in reality, anyone who has a good idea and takes a risk putting it into practice by starting a new business is an entrepreneur. The Richard Branson's of this world have to start somewhere!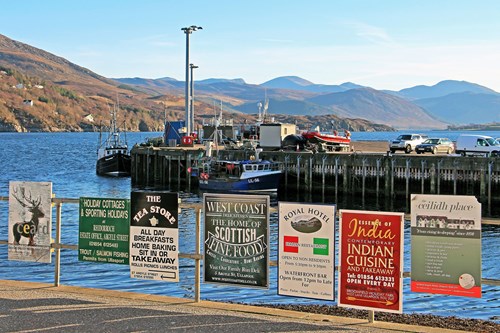 So who are these entrepreneurs? Well, some of us, me included, were born to be employees, giving our all to our work, safe in the knowledge that, crises excepted, our monthly pay cheques will keep rolling in. Other, more independent-minded people, take a different line. They want to stand on their own feet and be masters of their own destinies, running their own businesses.
The overwhelming majority of business owners in rural Scotland do not become so to make fast bucks – that can be done better elsewhere. Rather, they do so because they are driven by pride and passion for the areas and communities in which they live and the products and services they bring to the market, and by the desire to make a difference; to put quality of life ahead of standard of living, and to create solid and secure businesses that their children can inherit if they so choose. Success in rural Scotland is a lot about lifestyle, community and legacy – and it shows.
The Highlands, Islands and Moray is home to around 15% of Scotland's businesses and generally produces over 40% of the winners at the FSB's annual Celebrating Small Business Awards' Scottish final. Moreover, twice in succession the Highlands has produced the ultimate UK winner – the overall FSB UK Small Business of the Year: last time Fort Augustus's Cruise Loch Ness, this year Ballachulish's Woodlands Glencoe. 
Moreover, an FSB Scotland report published in February 2017 found that people in rural towns, and especially tourist destinations, are more entrepreneurial than those in cities and the post-industrial towns of Central Scotland. For example, people in Ullapool, Newtonmore and Tarbert are two and a half times more likely to be self-employed than the Scottish average. And did you know that 50% of Scottish businesses are home-based – or that the highest proportion of women in self-employment are found in rural areas, the top two being Moray and Dumfries & Galloway?   
But self-employment is not easy, and to survive and thrive rural entrepreneurs must be able to think outside the box and innovate, and they must have deep understandings of their markets. Aside from being great leaders they must also be determined, resilient and nimble, able to adapt to rapidly changing and unexpected circumstances like pandemics. And they must be prepared to have more than one income source, for great rural business don't always generate enough cash for their owners to live on year-round. 
I've given everything I've got to Ptarmigan Homes, and my family and I have made massive sacrifices to own our business, but it's our passion. If you don't work hard for what you want, is it worth having?
Martin Roy
Ptarmigan Homes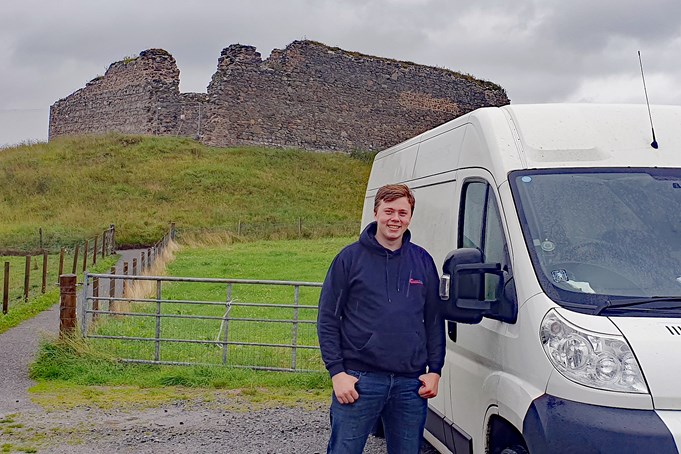 One excellent example of the young entrepreneur of today is Thomas Eccles, managing director of Courier Crew Ltd in Kingussie. Courier Crew is a small but effective logistics business providing professional freight services and next-day parcel services across the Highlands and Scotland. The remarkable thing is that Thomas started the business when he was only 17. He is now 19!
I'm young, fit and able, and I'm happy and ready to work my socks off to follow my dream of being my own boss, running a successful business while living in the most beautiful part of the world. I'm also learning the whole time and building my self-confidence, and I'm ready for whatever the future brings.
Thomas Eccles
Managing Director, Courier Crew Ltd
Employment opportunities are limited in rural Scotland, but self-employment opens up a wealth of possibilities for creative thinkers, especially with digital roll-out steaming ahead. In short, we need more home-grown, talented entrepreneurs like Thomas if we are going to revitalise the countryside, rebalancing and growing shrinking local populations by retaining and attracting more young people and families.
Fortunately, there's a wealth of support out there. The Scottish Government's 'Find Business Support' website is the first port of call, quickly followed by the one-stop-shop for all business enquiries – Business Gateway. For specialist advice there are the enterprise agencies (HIE, SE and SSE), Skills Development Scotland and many more, including Growbiz.
As Scotland's leading business organisation, the Federation of Small Businesses has an excellent Business Start-up Hub on our website, packed full of helpful advice www.fsb.org.uk/campaign/start, but there's much more to FSB membership. Members can access a wide range of support services and local and national networking opportunities and webinars, and membership gives small businesses big voices in the corridors of power.
Read more here www.fsb.org.uk