Jenni Nelson, DYW Live Coordinator and Educator at e-Sgoil talks about DYW Live and the importance of the partnership, and about Farmers Week activities in February
I am the newest member of the DYWLive team having joined in June 2022 although I have been employed by e-Sgoil as a teacher for a number of years, working on the Sustainability Scotland online project and teaching Health and Wellbeing to e-Sgoil interrupted secondary learners.
With a background in primary teaching and a passion in education for all, I believe that pupils, from primary through secondary, need additional skills to equip them for life after education, for employability and to show that there are a variety of pathways into careers.
DYW Live is an exciting partnership between employers and organisations from around Scotland and is delivered by e-Sgoil and Education Scotland. We facilitate live interactions between employers/industry and learners as well as their teachers to provide career information, inspiration about the world of work and the necessary skills and qualifications required to access future job opportunities. We also provide live sessions that support learners' development of employability skills, career pathways and industry connections.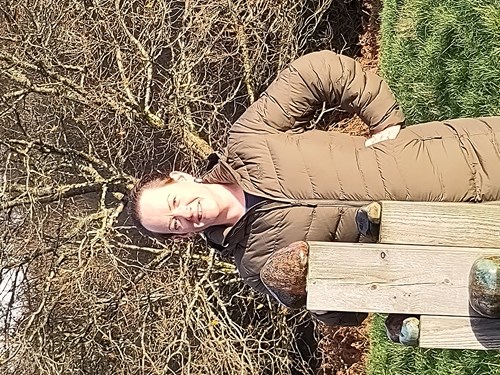 DYW Live are a team of four and consist of two teachers (one primary, one secondary), an e-Sgoil Business Manager and a Senior Education Officer at Education Scotland. We support the implementation of DYW (Developing Youth Workforce) through an extensive programme of learning curated, quality assured and delivered by e-Sgoil and Education Scotland.
Over the last two years, DYW Live has matured into a sizable programme that provided work-related learning experiences for children and young people form P4 – S6 at a time where schools were still struggling to provide meaningful employer engagements or connections within the world of work.
Due to the significant support from the DYW Live partner network of employers, third sector organisations, Skills Development Scotland, training providers etc. who acknowledge and see the value of directly connecting with learners and the impact this has on their understanding of the world of work, the programme is able to sustain a long-term delivery of career education for all learners across Scotland.
Equally, many schools across Scotland have recognised the value for their learners and have embraced the opportunities provided through the extensive DYW Live offer and have built component parts into their learning and teaching.
A feature of the DYW Live programme are our themed weeks which bring a series of sessions, with a specific focus to leaners within a set week.
Farmers Week (e-sgoil.com) was a hugely popular week in academic year 21/22 and saw the Royal Highland Education Trust run 28 open access sessions with approximately 21,000 learners engaging. Over the course of the week we had a host of different farmers from across the country on hand to talk to learners about how different food is produced.
We're delighted to announce that the Royal Highland Education Trust will be back with another week of exciting sessions in February 2023.
Over the duration of the 22/23 academic year, The Royal Highland Education Trust are producing a wide range of new learning content and offering exciting teacher training opportunities, all with a seeds and grains focus. https://www.rhet.org.uk/teachers/the-journey-of-food-seeds-and-grains/
Continuing with this focus, and aimed at second level learners, DYW Live and RHET are bringing you a week of sessions from the 6th of February 2023. These will consist of four different 30 minute sessions each day. Each session will include a 'talk with a farmer' and questions from pupils. We would encourage you to sign up to, what promises to be a hugely exciting week.