West Lothian Council and the Skills Development Scotland (SDS) West Lothian team work very closely with the SDS National Data Sharing team to help to ensure that schools and West Lothian College are aware of the importance of data sharing, and the associated benefits.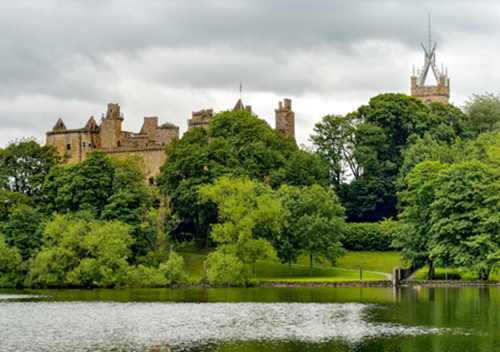 Information that has been captured on Anticipated Leave Dates, Preferred Routes and Preferred Occupations is used to improve the tracking of pupils and to ensure that all pupils have a planned transition. Any gaps in the 16+ Data Hub information are identified, and school staff are encouraged to gather this and complete on SEEMiS; which in turn supports delivery of the Careers Information Advice and Guidance school offer and ensures pupils receive the support required in a timely manner. Schools have also used the data to identify interest in post-school pathways and occupational areas. They have then been able to use this to plan invites and attendance for careers and employability events and visiting speakers.
Michelle Robertson (Education for Work Officer at West Lothian Council) has used the preferred occupation information to identify young people for bespoke work experience placements. Examples of this include opportunities offered by the Fire and Rescue Service, law firms and a 'Community Benefit Construction Scheme'.
In addition, at Local Authority level, Stuart McKay (DYW Lead Officer) uses 16+ Data Hub information to identify young people for specific opportunities. The school vocational programme, led by the Local Authority, is aimed at young people identified as requiring additional support, and who are in their last 6-12 months of school. Using their preferred occupation as a guide they are directed to appropriate courses. If the 16+ Data Hub information highlights a demand for a vocational course that does not already exist, the Local Authority will try to accommodate this.
An example of this was when the Local Authority identified a shortage of Home Economics teachers, and there was a corresponding demand for hospitality as a preferred occupational area – in the short term this demand was met by creating short courses for hospitality, which ultimately would help to address the longer term need for more Home Economics teachers. West Lothian Council have achieved an extremely high level of data completeness for Anticipated Leave Dates, Preferred Routes and Preferred Occupations.
Case studies
Read about the experiences of some of our partners and how post 16 information sharing works in practice.
Case studies