SAAB Group Board Membership
Meet the The Scottish Apprenticeship Advisory Board's Group Board members
Please click on the plus sign '+' in the top right corner to display a group member's full biography.
Chief Operating Officer, Scottish Water. SAAB Group Board Co-Chair
Peter joined the Water Industry in Scotland over 38 years ago after graduating from Heriot Watt University as a Civil Engineer.
In the early years, he worked on design and construction of major water and wastewater projects and became a Chartered Civil Engineer in 1990, before moving into Operational Management.
He gained an MBA from the Edinburgh Business School in 2001 and when Scottish Water was formed in 2002 he held various General Management roles covering large scale operation and maintenance of assets, Customer Service Delivery and Planning for Asset and Business Improvement.
In 2008, he was appointed to the Board of Scottish Water as Customer Service Delivery Director and in 2013 became Scottish Water's Chief Operating Officer.
He has also been a Vice President of the Institute of Customer Service since 2010.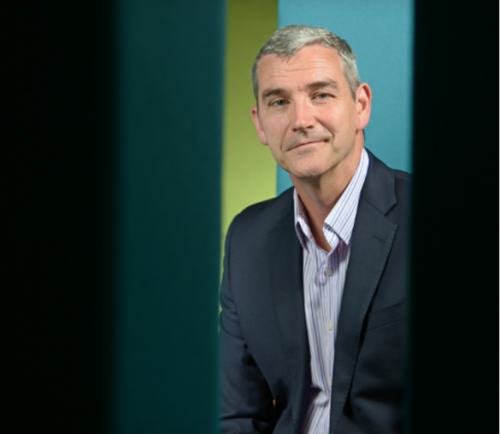 General Manager for Learning, Talent and Resourcing, Scottish Water
Paul Campbell is the General Manager for Learning, Talent and Resourcing at Scottish Water and is Chair of the SAAB Employer Engagement Group. 
Scottish Water is the main water and wastewater service provider for the people of Scotland. Providing 1.37 billion litres of drinking water and taking away 931 million litres of wastewater every day, they play a key role in the protection of public health and Scotland's natural environment. 
Paul has been at Scottish Water for 28 years, starting his career on a four-year technical apprenticeship programme, before progressing into operational and customer facing roles. He has been working in the field of organisational development for the last 20 years of his career and leads on this for the organisation. 
Paul studied at Cardonald College Glasgow and Edinburgh University.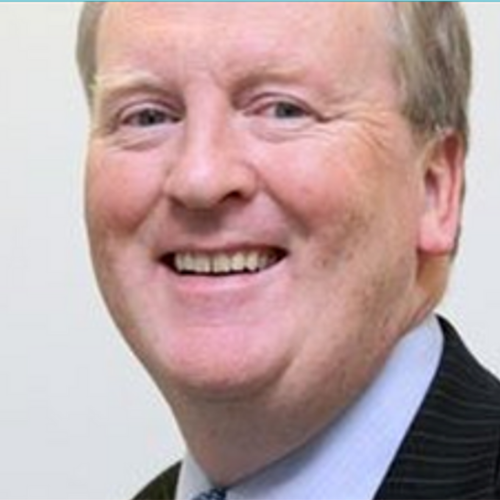 University Liaison and Emerging Technologies Manager, Leonardo
Dr Allan Colquhoun is the University Liaison and Emerging Technologies Manager at Leonardo UK Ltd, where he has worked for 35 years having joined the then Ferranti in 1985. He is also Vice-Chair of the SAAB Standards and Frameworks Group and a member of the SAAB Group Board. Allan also nominated a Leonardo apprentice to join the SAAB Apprentice Engagement Group.
Leonardo, based in Edinburgh, is the largest inward investor in the UK defence sector, the largest Italian inward investor to the UK, and one of the biggest suppliers of defence equipment to the UK MoD. Leonardo won Skills Development Scotland's' Large Employer of the Year award at the 2015 Modern Apprenticeship awards.
Alongside his current role, Allan is also a Council member of Photonics Scotland and the Chair of Technology Scotland. He studied Applied Physics at the University of Strathclyde where he gained a BSc and a PhD.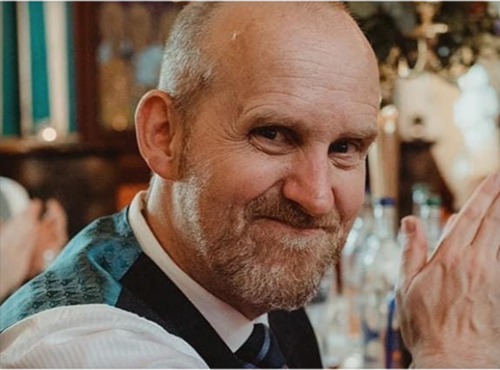 Director, Devolved Nations, Microsoft Ltd.
Steven Grier leads Microsoft's Public Sector business in Scotland, Wales and Northern Ireland. From humble IT beginnings on Margaret Thatcher's YTS Scheme with Digital Equipment Corporation in 1989 so began a journey through oil (BP), booze (United Distillers), funerals (Co-Op) and software, ultimately finding himself at Microsoft in the year Windows XP launched (Bing it!).
Passionate about the societal impact of technology, inspired by innovation and with a soft spot for healthcare and digital skills - he likes technology when it makes people smile. Married with a young son and has set himself the life challenge of finding the perfect balance between competitive cycling, Burns poetry and Scandinavian power metal music. It may take some time.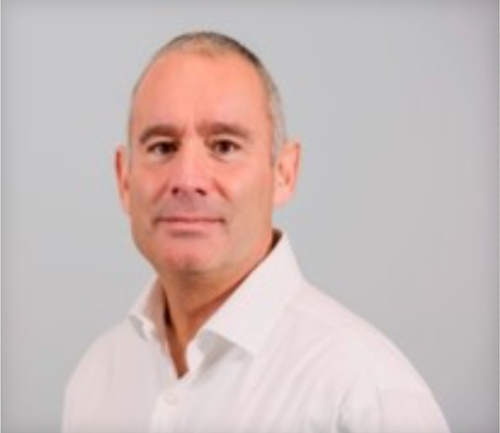 Regional Director at British Gas in Scotland for Net Zero Ventures
Prior to joining British Gas, Steve was Business Performance Director working within Balfour Beatty Group across its UK Businesses.
Before his current role, Steve spent 20 years working in British Gas where he started as an Apprentice Gas Engineer - developing, implementing and managing Service Delivery outcome-based contracts.
Steve progressed from his apprenticeship to then take on major projects for British Gas, including responsibility for managing the construction of the Natural Gas Network in Greater Belfast – some 1300 miles of 7 Bar HDPE pipework through the streets of Belfast and beyond.
Steve is a visiting Professor at the Scott Sutherland School of Architecture at Robert Gordon University in Aberdeen. Steve is also a Board member of the Construction Scotland Innovation Centre.
In 2003, he Graduated from Harvard University with a Post Graduate Certificate in Leadership and Management from the John F. Kennedy School of Government.
Steve lives at Balmoral near Aberdeen with his wife Nicky and his children Thomas and Olivia.
Co-Owner, The Torridon
Rohaise is an entrepreneur and joint owner of The Torridon, a 58-acre estate that consists of a 30-bedroom resort, a Gastronomy restaurant, a Brasserie restaurant, self-catering boathouse and an outdoor adventure company.  Employing 55 staff.   Rohaise a Qualified Coach and Group Trainer is the People Director of the company with a focus on offering every member of the team an individually led training and development program.   Rohaise also drives the design and excellence within the company and the company has won a number of industry and tourism awards including the prestigious Independent Hotel of the Year Award at the 2018 Cateys and Five Red Stars in 2019.
In 2017, Rohaise was appointed Chairman of:  Apprenticeship in Hospitality Scotland (AHS). An industry-led apprenticeship training program that focuses on offering world-class hospitality training in Scotland.  Rohaise focuses on the strategic development of the organisation, which was recently awarded the Princess Royal Training Award.  The launch of the Chef Apprenticeship in 2021, enables a fully rounded hospitality training program for young people. 
Rohaise believes she has the best job in the world but with 30 years' experience in the industry, she still has a lot to learn.  Her continued passion for development drives her enthusiasm for CPD.  Currently studying for an ILM Level 5 Coaching and Mentoring Qualification, gaining a License to deliver, Resilience Training and undertaking an on-line course in Happiness and Well-Being with Yale University.  Rohaise also is an active hospitality business ambassador,  involved in a number of committees and advisory panels:
- UK Hospitality committee                                  
- Hospitality Action Member                                        
- Fellow of Institute of Hospitality                                 
- SAAB Advisory Member                                            
- Member of Institute of Leadership & Management
- Member of Association of Coaching
- MIDAS Committee Member
- Master Innholder 
- Director of AHS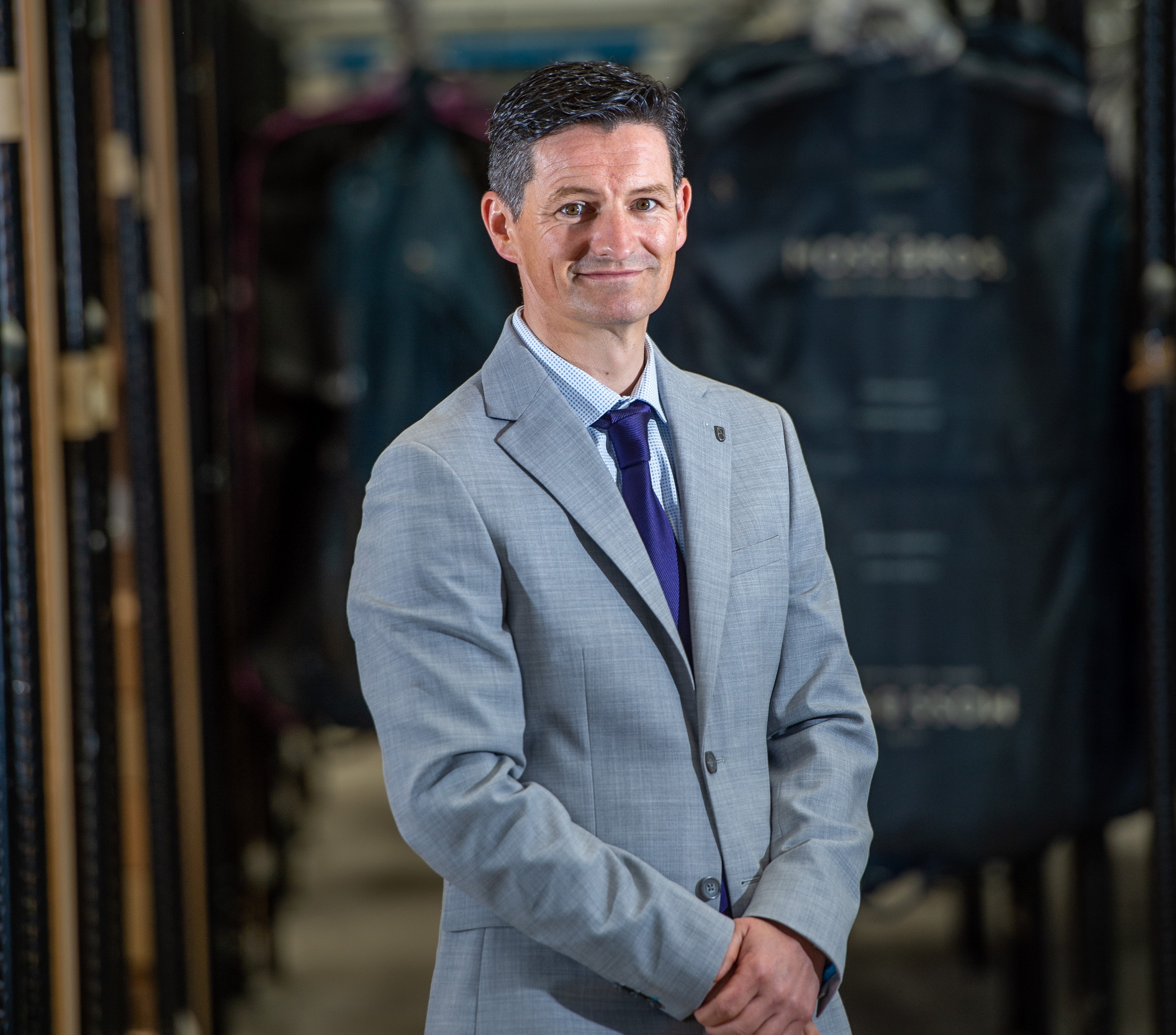 Chief Operation Officer, ACS Clothing
Anthony Burns is the Chief Operation Officer of ACS Clothing, an internationally recognised business, which empowers fashion retailers and brands to strategically embed, and easily embrace, circular business models.
Anthony's mission is to improve the sustainability of the fashion industry and be more socially accountable. ACS are an accredited Living Hours provider, a disability confident leader, and have signed the race at work charter. ACS are also among one of the first recipients of the King's award for excellence. ACS are B- Corp certified, with an industry best score in excess of 150.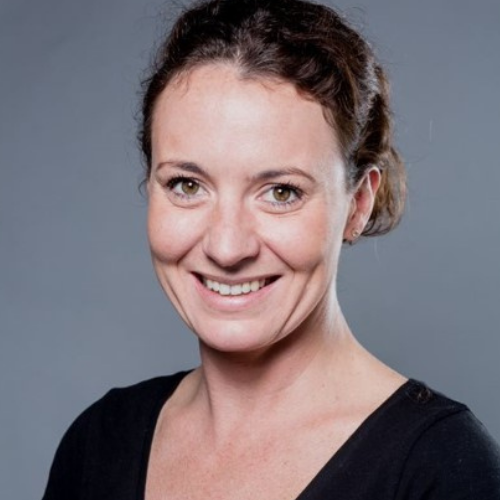 Managing Director, Weber Shandwick
As Managing Director of global communication firm Weber Shandwick's multi award-winning Scottish business, Natalie supports over 50 staff. The team offer creative, design, digital, integrated media, public affairs, social and strategic planning to Scottish and international businesses across a range of sectors.
Natalie is a leader in strategic communications with 17 years' consultancy experience. She delivers executive counsel and integrated communications campaigns for domestic and international clients, with particular expertise in the energy, cleantech, fisheries and sustainable business sectors.
Natalie was previously chair of the Public Relations and Communications Association (PRCA) in Scotland and was named a Fellow on 2020. She is Chair of SAAB's Gender Commission.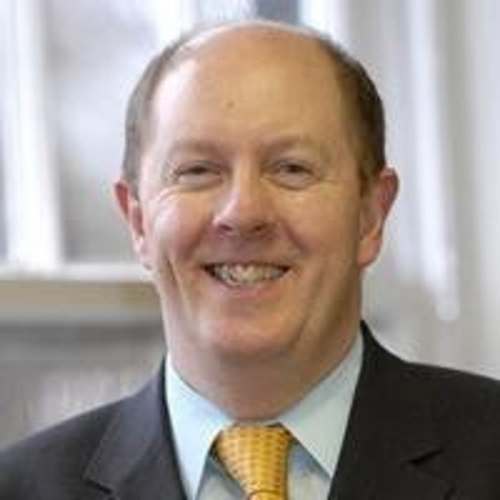 Director,  Barnardos Scotland
Martin Crewe has been Director of Barnardo's Scotland since March 2007. Prior to this he was the organisation's Finance Director, moving to Scotland to take up the post in 1997. Previous experience includes seven years as Regional Manager with NSPCC and shorter spells with the NHS, a trade union and a small youth counselling charity. Martin has served on the Boards of several voluntary organisations including the Office of the Scottish Charity Regulator (OSCR).He was also a 'business excellence' assessor with Quality Scotland for five years.
Martin has been involved in many government initiatives including on mental health, early years and child sexual abuse. He chaired the multi-agency GIRFEC (Getting It Right For Every Child) Programme Board during the development of this significant development for children and young people. Martin initially trained as a scientist and completed a PhD in Geochemistry, including work on the first detailed geological map of Greenland.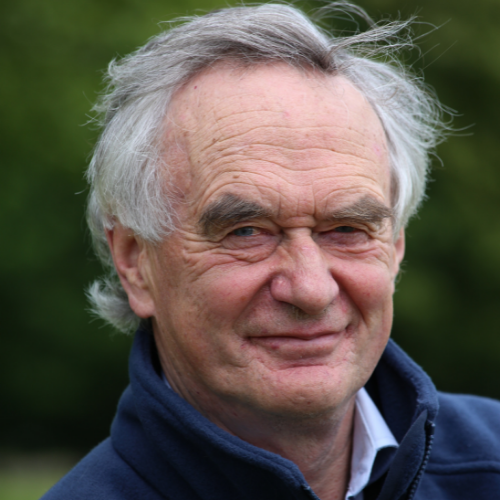 Chair for the Skills Action Plan, Rural Scotland
The National Chair for Scotland runs a 450-acre mixed farm in Midlothian in partnership with his wife, and is an experienced figure from the world of rural banking and agriculture. 
He has held senior roles in the Royal Highland Agricultural Society, Quality Meat Scotland, Forestry Commission Scotland, Scottish Agricultural College and banking, specialising in agricultural business. 
Henry is Chair of the Scottish Government's Initiative for Farming Opportunities for New Entrants (FONE) and has recently been appointed as Chair of the Group to Implement a Skills Action Plan for Rural Scotland.  He is also a member of the Scottish Apprenticeship Advisory Board. 
His qualifications include a BSc (Hons) in Agriculture from Edinburgh University, and he is a Fellow of the Chartered Institute of Bankers in Scotland and of the Royal Agricultural Society.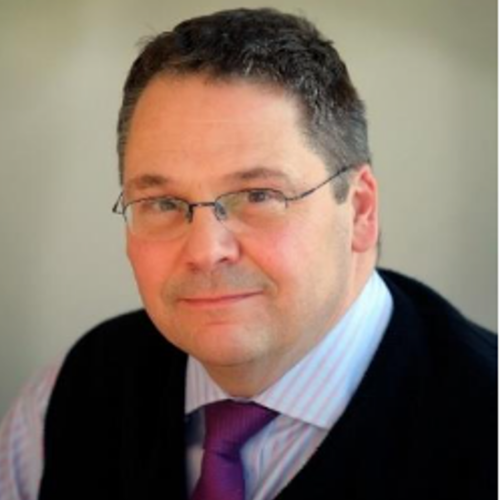 Naval Ships Managing Director, BAE Systems
Simon Lister officially became Naval Ships Managing Director on 4 January 2021. He joined BAE Systems as Managing Director of the Aircraft Carrier Alliance in 2017, before been appointed Chief Operating Officer (COO) of BAE Systems Maritime and Land in April 2020 and since joining the Company he has been a member of the Maritime & Land UK Board.
Prior to joining BAE Systems, Simon enjoyed a successful and interesting career as a nuclear and marine engineer in the Royal Navy, concluding as a Vice Admiral, Member of the Navy Board, Chief of Materiel (Fleet), and Chief Naval Engineer. Simon is married to Anita and they have three grown up children.
Free time is spent propping up property in Malvern, Worcestershire, sailing around the UK coast, skiing, theatre, tinkering with old cars that have exceeded their economic life and using them for long distance exploration.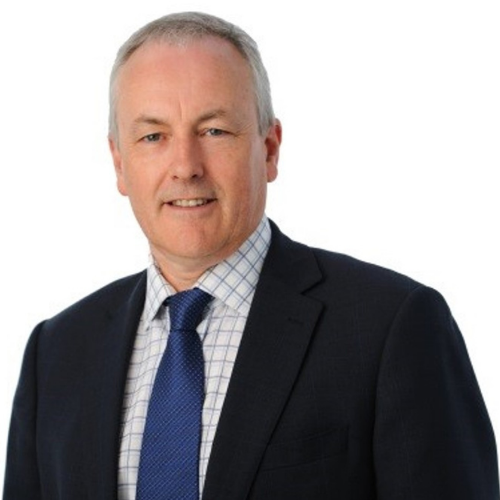 Managing Director, Balfour Beatty
Hector MacAulay is Managing Director for Balfour Beatty's building & civil engineering business in Scotland & Ireland and sits on the Executive Board for the company's UK Construction Services business.  
He joined Balfour Beatty after graduating with an honours degree in Civil Engineering from Heriot Watt University in 1985. 
During his career with the company, Hector has progressed through the ranks from onsite responsibilities through to operational and general management responsibilities, working across Group business units throughout the UK.  
Hector leads the regional business with responsibility for ensuring the implementation of Company strategy and policy, ensuring the delivery of budgeted performance targets through the safe, sustainable delivery of projects to our customer's complete satisfaction.  
He is passionate about driving forward the Social Value agenda within the industry and creating real and sustainable legacy within the communities it touches.   
Hector is also at the forefront of the industry action to address the skills and resource challenge in Scotland, he is delighted to be sitting on the Scottish Apprenticeship Advisory Board as vice chair of the Employers Engagement Group, and chairing on Skills & Training within the Scottish Contractors Group.  
He represents the sector as a director of Construction Scotland, sitting on the Industry Leadership Group.  
Hector is married with a teenage daughter and lives in rural Perthshire.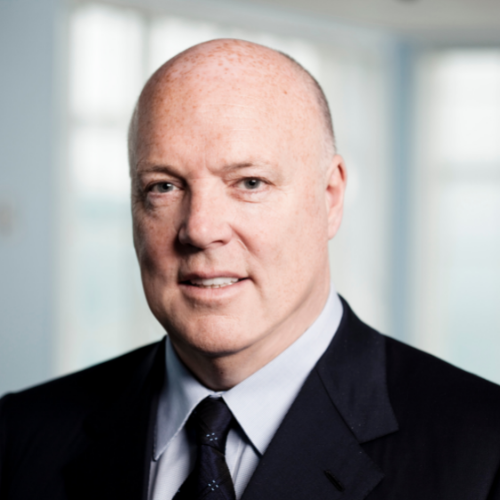 CEO, Clyde Blowers
Jim McColl is founder, Chairman and CEO of Clyde Blowers, a mid-market private equity fund focused on acquiring and growing small and medium sized Engineering and Manufacturing businesses. It has a portfolio of business that spans the globe. 
Jim McColl left school at the age of 16. His first job was that of an apprentice in one of Glasgow's leading engineering companies, Weir Pumps. After six years he left to study full time for a BSc degree in Technology and Business Studies at Strathclyde University. He returned to Weir Pumps for another three years during which he studied part-time for a Masters degree in Business Administration. 
This was followed by a Senior Management position in Diamond Power Speciality Ltd, and a further three year part-time course of study towards a Masters in International Accounting and Finance. 
In 1986 after two years as a Senior Consultant in Corporate Care with Coopers & Lybrand he became a self employed "Company Doctor".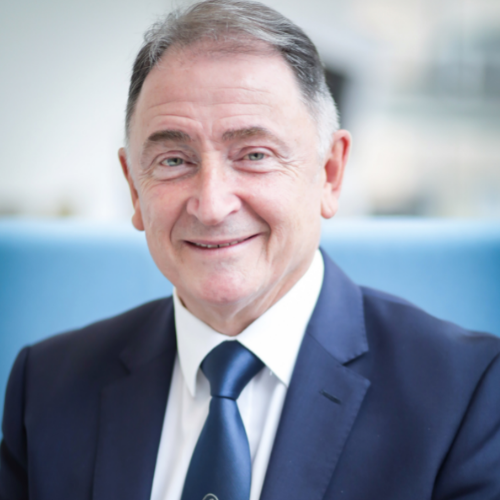 Principal, Strathclyde University
Professor Sir Jim McDonald is the Principal and Vice Chancellor of the University of Strathclyde. 
He joined the University of Strathclyde in 1984 following seven years in the electric utility industry and was appointed to the Rolls-Royce Chair in Electrical Power Systems in 1993. He became Principal and Vice-Chancellor of the University of Strathclyde in March 2009. He Co-chairs, with the First Minister, the Scottish Government's Energy Advisory Board. He  also Chairs the Independent Glasgow Economic Leadership Board. 
Jim currently holds several senior business appointments:
Independent non-executive director of Scottish Power
Non- executive Director of the Weir Group
Nonexecutive Director of the UK Offshore Renewable Energy Catapult Board
Non-executive Director of the UK National Physical Laboratory
He also chairs two of the pan-Scotland university research pools in Energy and Engineering
He was elected President of the Royal Academy of Engineering in 2019 and is a member of the Prime Minister's Council for Science and Technology 
In 2012, Jim was awarded a Knighthood for services to education, engineering and the economy.
In September 2013 Professor McDonald received the "Outstanding Contribution as a Business Leader" recognition at The Herald's inaugural Inspiring City Awards event. He is a Fellow of the Royal Academy of Engineering, the Royal Society of Edinburgh, the Institution of Engineering and Technology, the Institute of Physics and the Energy Institute.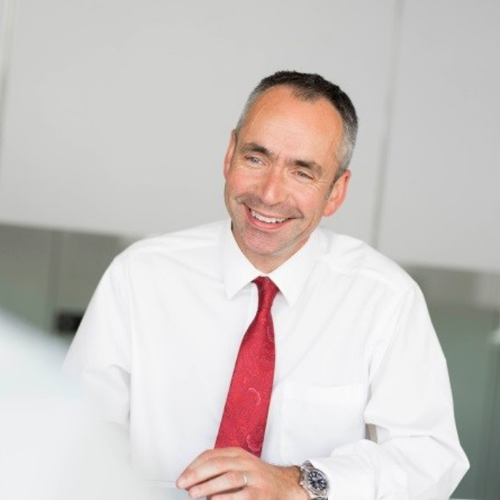 Non-executive Director, LAR Projects & Nova Homes
Ed Monaghan is Non-executive Director, LAR Projects & Nova Homes. 
Ed has over 30 years of experience within the industry. He joined the industry as an apprentice at 16 and his 35 plus years of experience places him in a uniquely strong position within the construction sector. 
Ed is  a member of CBI Construction Council, and also sits on the board of Rosemount, a local charity that assists young people into the workplace and The Royal Conservatoire of Scotland.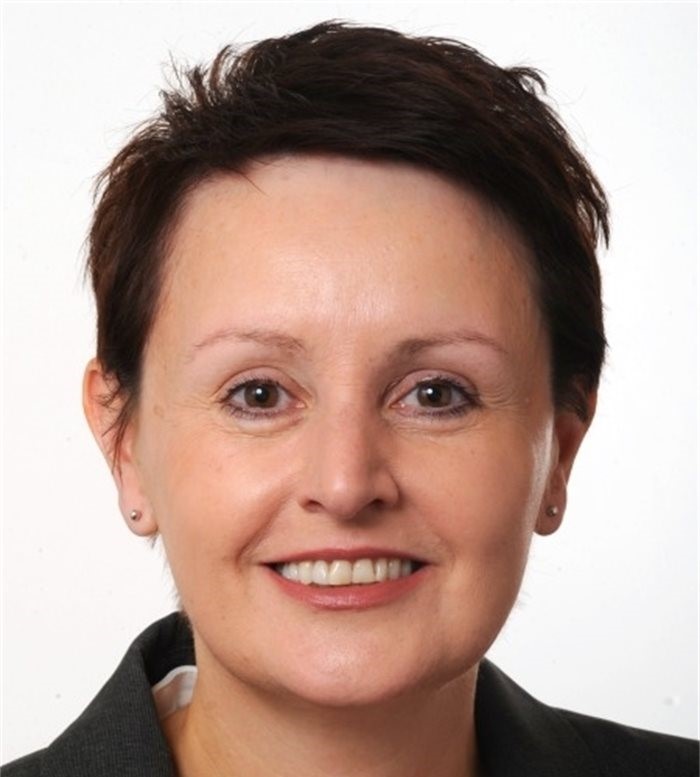 Chief Executive, Glasgow City Council
Annemarie O'Donnell is Chief Executive of Glasgow City Council. She is a qualified solicitor and was previously the council's Executive Director of Corporate Services. ​
After joining the District Council in 1991 she specialised in planning, construction and environmental law leading a number of significant regeneration programmes and initiatives for the city.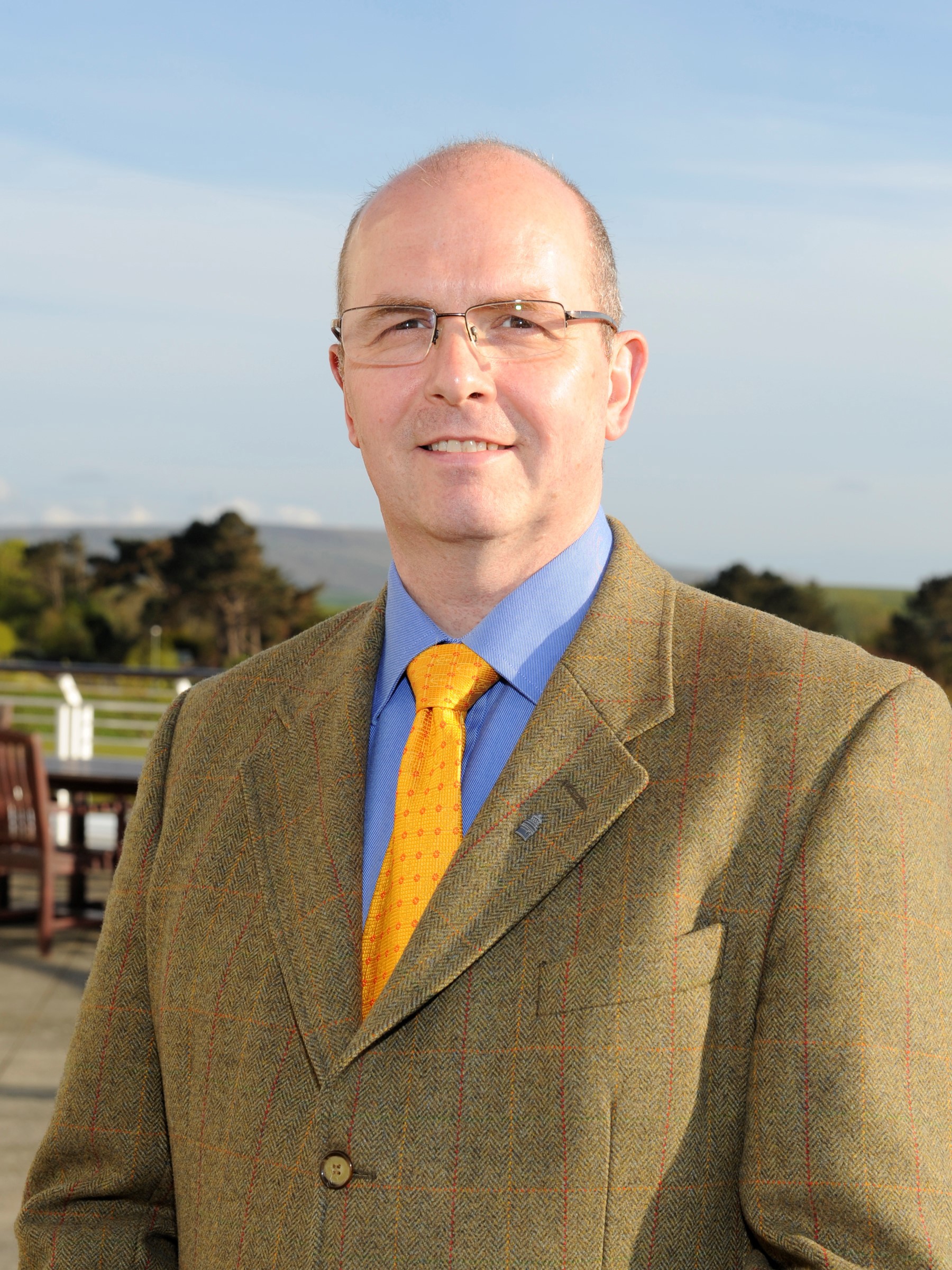 General Manager, Trump Turnberry
Began his career 43 years ago, while studying hospitality he discovered his passion for the culinary arts and embarked on a 30-year culinary journey that led him to head some of Scotland and London's most prestigious 5-star hotel kitchens - The Balmoral Edinburgh, The Landmark London, The Mardian Oriental and Grosvenor House also in London.

He then joined the iconic Turnberry Resort in 2004 as Executive Chef in Charge of Food and Beverage and in 2014 was eventually promoted to his current role of General Manager.

Ralph is also the Chairman of Apprenticeship in Hospitality Scotland whose aim is to nurture, develop and inspire the next generation of highly skilled talent for the Scottish hospitality industry through providing groundbreaking hospitality and professional cookery courses.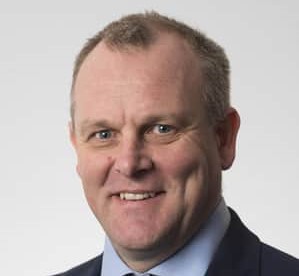 Director of Service, Openreach
Fraser Rowberry is Openreach's Director for Service Delivery in Scotland.  With a highly successful career in telecommunications engineering, Fraser now has direct responsibility for circa 2,000 field engineers working across the length and breadth of the country, delivering over 20,000 customer interactions per week. With his passion for customer service excellence, and people development, Fraser also leads on a range of UK initiatives for Openreach and is heavily involved in our apprenticeship programmes in the company, firmly believing that his people are the biggest asset who delivery for our customers in all types of conditions. 
Fraser enjoys most sports and has worked with Edinburgh Rugby on their advisory board, he loves Scottish beaches and countryside adventures. Fraser Lives in Edinburgh with his wife and children.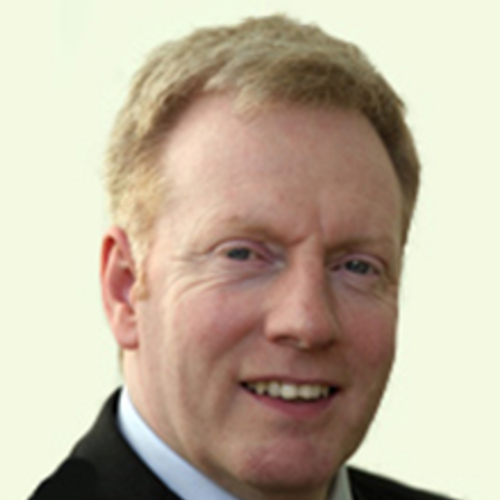 Chair, Career Review Programme Board
Grahame Smith is interim Chair of Scotland's Career Collaborative. The Careers Collaborative was established following the Review of Scotland's Career Service, and was set up to ensure career services are designed and available to all.
Grahame Smith is a former General Secretary of the Scottish TUC, a position he held from 2006 to 2020. He has also held positions with the Fair Work Convention as Co-Chair and also Scottish Qualifications Authority as a Non-executive Director.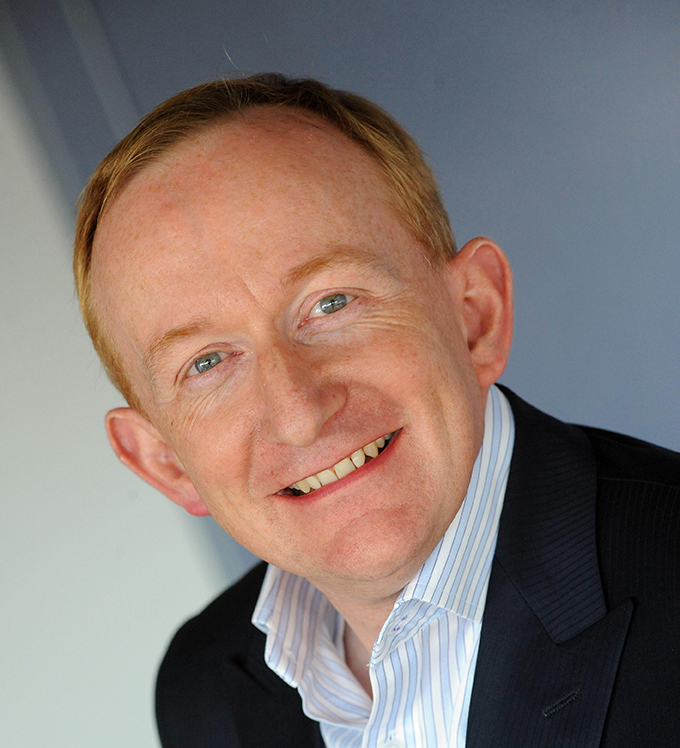 Chair, Scottish Funding Council
Mike Cantlay is currently Chair of the Scottish Funding Council and Chair of NatureScot, formerly Scottish Natural Heritage. Additionally, he is a board member of Crossreach, the social care arm of The Church of Scotland.
Mike is Chairman and Managing Director of William Glen Limited with interests in Scotland, Canada and USA. He has held several public appointments including Chair of Highlands and Islands Airport Limited, Chair of VisitScotland; Convener of Loch Lomond and The Trossachs National Park Authority; Chair of Scottish Enterprise Forth Valley; Chair of the Board of Management at Forth Valley College; Advisory Member of the Board of Scottish Enterprise and Board Member of VisitBritain.
Dr Cantlay was awarded Public Sector Leader of the Year at the Scottish Leadership Awards 2012 and was made an OBE in 2014 for services to tourism.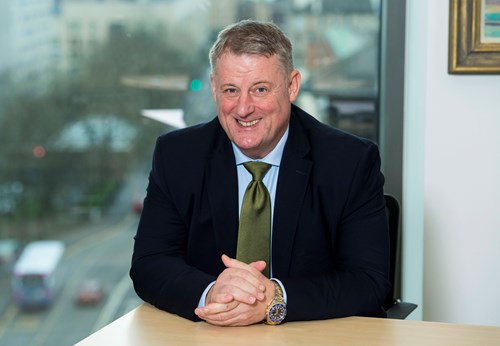 Chair of Skills Development Scotland
Frank Mitchell, former CEO of SP Energy Networks, took up the post of Chair of Skills Development Scotland on 1 October 2018.
Frank has more than 30 years' experience in working internationally across the energy sector and leading large multiskilled teams across diverse locations and leading business change and innovation. He brings extensive experience of working with key external stakeholders including customers, communities, governments, regulators and trade unions.