27 September 2023
SDS's climate ambitions
Catch up on progress against SDS's Climate Change Strategy with Carbon Management Executive Alison Hunter who was instrumental in the development of Skills Development Scotland's (SDS) Climate Change Strategy.
For Climate Week 2023, she gives a quick update on work ongoing across the organisation to cut its carbon footprint.
Action to turn SDS into a low carbon organisation is well underway. SDS published its ten-year Climate Change Strategy in December 2020, laying out its ambitions. Delivery is coming via biennial action plans, and you can catch up with Progress Report for 2020-2022 on our website.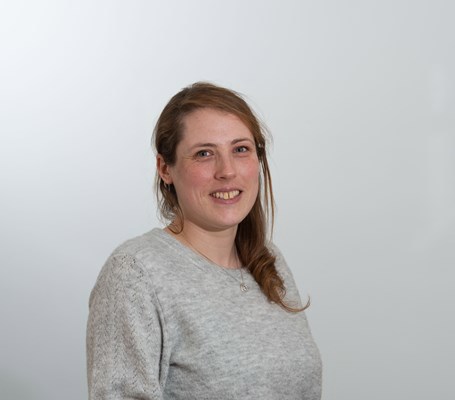 Greening Scotland's economy
When it comes to supporting the greening of the economy in Scotland, a key part of SDS's role is to drive the creation of a strong and robust evidence base on the skills investment needed to secure a net-zero economy.
The publication of the Green Jobs in Scotland report in November 2022 was a major milestone. For the first time it defined green jobs in Scotland, allowing for a robust method of monitoring and assessing the development of green jobs.It showed demand for green jobs is growing in Scotland and that they tend to offer higher-than-average salaries.
Further research into the provision of green skills training will be available soon.
Low carbon not low quality
Reading this piece, you're unlikely to be thinking about its environmental impact. But globally, the internet accounts for 8% of annual energy use.
The carbon footprint of a website is impacted by a range of design choices including colour, font type, and the number and format of images used.
SDS is working to review web content to identify and implement improvements that can be made to reduce its carbon footprint. Users won't see any discernible difference, with the same high-quality service delivered on a lower carbon site.
Taking on transport 
Transport is a focus for Scotland's Climate Week this year, as emissions from car use is one of the two biggest contributors to climate change in Scotland from individuals, alongside heating our homes.
SDS is continuing to work on cutting commute travel miles undertaken in private vehicles, with flexible working, encouraging the use of public transport, and taking part in the Cycle to Work scheme.
We are also setting up detailed reporting mechanisms to look more closely at our carbon emissions across the country. Access to this carbon emissions data, which will come with guidance and tips on changes that individuals and teams can make, can support more tailored decision making to reduce the use of private cars for business and commute travel.
Crucial climate learning opportunities have also been developed for use across SDS. E-learning courses are being updated this year covering the most recent climate science insight and an understanding of where SDS fits in to national and international legislation.'
Find out more