SDS Helps Pupils Stay In School
Sometimes traditional school learning doesn't suit everyone. It's not anyone's fault, but with the best will in the world - and despite the best efforts of all involved – occasionally things just don't work out for some individual pupils.
This proved to be the case for Ross Cannovan who was studying at St Andrews and St Bride's High School in East Kilbride. When Ross came back for S6 he felt that there was nothing on the timetable that was of real interest to him, and he was struggling to pick subjects. He was on the verge of leaving school altogether when SDS careers adviser Fiona Beltrami stepped in.
She worked closely with Ross to find alternative pathways into a career best suited to his personal interests and ambitions, and they both landed on the Foundation Apprenticeship (FA) route, in this case focusing on Digital Media. This not only allowed Ross to stay on at school, but also offered him a way to pursue a new career area not available in the traditional curriculum.
"Ross could see nothing on the school timetable that was of interest to him," explained Fiona. "He was despondent and demotivated, and generally lacking confidence, which was a real shame as Ross had so much potential, and that would have been totally wasted if we didn't find alternatives for him.
"So we looked at all the other opportunities that were available, and discussed the FA programmes specific to his interest and strengths. He decided to take the FA in Digital Media and has never looked back. He loved it, and gained loads of skills and knowledge. He very much enjoyed both the college element and the real work experience offered by the apprentice route."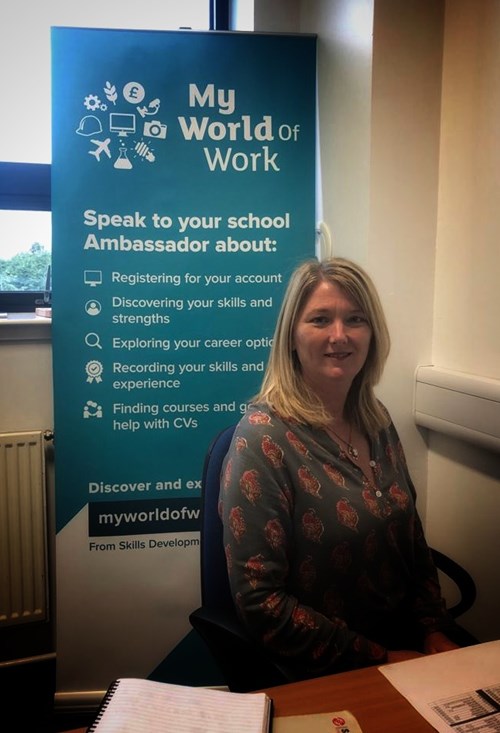 My life has genuinely been transformed............there is no way I would have been given this opportunity without the help of Fiona and SDS.
Ross said he loved the practical side of the work that only an FA can offer, especially making health and safety videos with freelance film maker Seth Hardwick. He was also tasked with producing video essays about the creative sector in Scotland, and was introduced to some of the key skills involved in gaming and graphics as well as TV and film production.
Ross has now left school and is getting ready to start the HND Creative Industries: Television at City of Glasgow College.
Ross enthused: "I know exactly how competitive and difficult it is getting into this course so I was delighted when I was accepted. There is no way I would have been given this opportunity without the help of Fiona, SDS and the Foundation Apprenticeship programme.
"My life has genuinely been transformed. Instead of sitting in a room wondering what to do next, I have a clear path ahead to a career I'm dead excited about".
Fiona concluded: "This illustrates perfectly how careers advisers can support young people, open their eyes to opportunities, and help them reflect on their strengths and interests. I'm delighted for Ross. He deserves every success, and I hope he remembers me when he picks up his BAFTA for an award winning TV series!"