Laying the groundwork for Scotland's net zero skills
Growing new talent for Scotland's push to net zero is at the heart of Fife training programme Grounds for Growth.
Delivered by Rural Skills Scotland (RSS) - an SQA centre which delivers Modern Apprenticeships and SVQ's across the country, with employability activity in Fife - it takes those currently out of work and giving them a start in Scotland's expanding land-based sector.
"I had been desperate to work outdoors and get involved in something to do with trees," says one of the participants, Kevin Pearson, from Ballingry, "but I didn't know where or how to get started in a career in the industry.
"Because of the programme I am now working in countryside management. I'm just thrilled to be doing this work."
39-year-old Kevin is one of more than 40 participants who have taken part in Grounds for Growth over the last 12 months.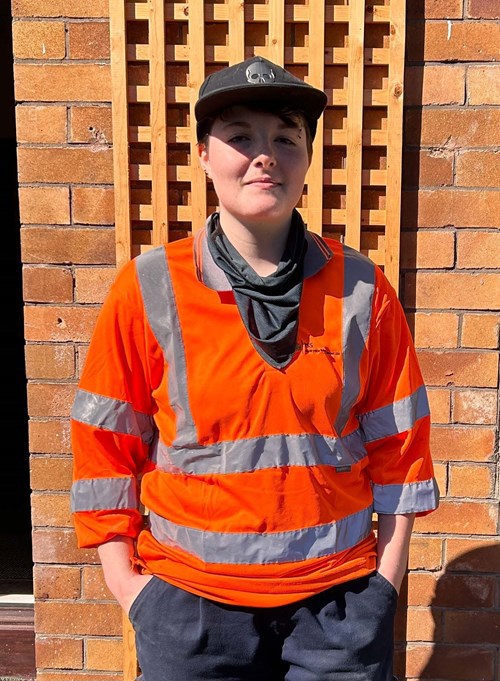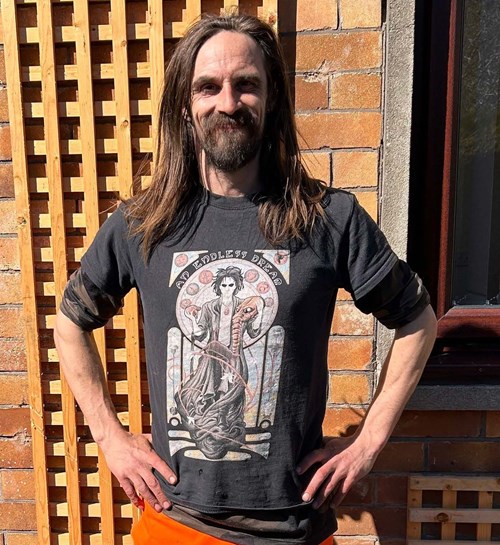 The programme is aimed at those who are currently out of work but think they might like to work outdoors.
Participants take part in a 5-week voluntary programme, and then a 12-week waged programme, which is fully supported by Fife Council and includes a work placement.
There are no age restrictions, with previous participants ranging from as young as 18 to as old as 59.
Stewart Christie, RSS Director, said: "As a sector, we are having to work much harder to find people to fill the vacancies that currently exist never mind the potential for expanding the demand for new entrants.
"Given that no previous experience is required and that they have been referred through Jobcentre Plus, it means that almost every participant is potentially a new entrant to the sector."
Those taking part gain skills as well as certified training.
Stewart added: "In the early part of the programme for many we see meta skills such as planning their time and teamwork. We then move into a more structure training programme which includes basics in health and safety, manual handling and first aid before moving through to an NPTC Certificate in Brush-cutters and Trimmers.
"In addition to the certified training, we work with participants to introduce them to working outdoors in settings such as forestry, estate maintenance, horticulture and environmental conservation. This gets them thinking about the range of future careers open to them as well as the impact they have on the environment and what they can do about it."
The current cost of living crisis has brought challenges for the programme too.
Stewart added: "Many of those participants live in areas of multiple deprivation so we have had instances of some participants not being able to eat enough to keep their energy levels high enough to work the whole day.
"Jobcentre Plus and our local authority were able to step into support some of our participants with additional food as they progressed through the training.
"It highlights just how important this training can be, as it means not only transferable skills and an income for the individual and their household but also more money for the local economy too."
21-year-old Monique Llanos from Kirkcaldy is another former participant of Grounds for Growth, who has now secured a SCQF Level 5 Tree and Timber Modern Apprenticeship.
She said: "I love being outdoors and knew I didn't want to work in an office. I'd never had a job before, although I had been to college, but everything I've learned has been new to me.
"The most valuable parts of the training for me were working on my patience and how to take time to fully understand why you are taking a certain course of action, and just learning how to be a part of a team.
"Because of the training I secured an apprenticeship with RSS Countryside Management and have passed my chainsaw certificate as well as spraying qualifications. This is an industry I want to work in for the rest of my career.
Kevin added: "I would wholeheartedly encourage other people to take a similar opportunity if it comes up. Particularly if you have a passion for this type of work, are keen to learn and have a good attitude to work."
Elaine Ellis, Sector Manager at SDS, said: "Grounds for Growth is a great example of the way Scotland is responding to the demand for green jobs and the need for more people to move into land-based work to hit Scotland's net zero needs.
"It's also widening out the talent pool to bring a range of ages and perspectives into the sector."
Stewart added: "As part of Scotland's climate plans, to mitigate carbon emissions, the Scottish Government has set a tree planting target of 18,000 hectares per annum, that's 180 square kilometres. But at the same time we have a national shortage of tree planters.
"It's through programmes such as this that we can introduce people to the sector and get them to take up these jobs."