Eilidh separates the wood from the seas
Growing up in Glasgow, Eilidh Malcolm hadn't really considered a career in forestry.
Now Education Programme Manager for Scottish Forestry, Eilidh started her career as an Aquarist before shifting into land-based roles.
She said: "From the aquarium I moved into work surveying farms and from there into community and countryside ranger roles.
"I started to realise I was passionate about engagement, getting people outdoors and into the natural world, especially for those who are living in urban areas.
"The forestry side of work was part of a project in a previous job. When I started to find out about the engagement projects forestry was offering I just knew it was a sector I wanted to work in."
That led Eilidh to Scottish Forestry, where she's now responsible for Outdoor and Woodland Learning (OWL) Scotland.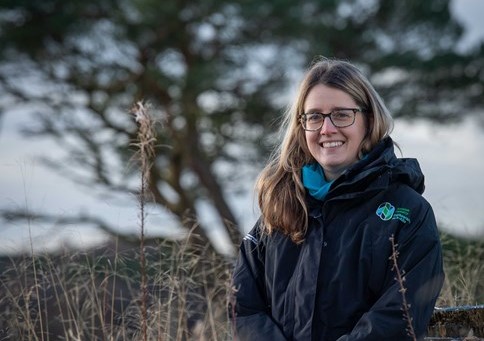 With 15 groups across Scotland, she coordinates the network as well as acting as a  main point of contact and support, and organising national networking events.
Eilidh added: "Coming out of the pandemic it's been great to see groups getting together face-to-face, back out enjoying woodlands – learning and working on projects."
Now based in and around her home city, Eilidh is driven to work with those who have less opportunity to engage with nature.
She said: "I think the last few years have really brought home for many people that realisation of the importance of getting outside for our health and wellbeing, you can see that people treasure it even more because of the experiences of lockdown and restrictions.
"That's even more acute in our cities, and we have to ensure that no matter where you grow up, you have access and opportunity to woodland and forests.
"We are lucky in Scotland that even in our big cities there are green spaces close by for people to take advantage of.
"I love being able to bring people together and get them enthusiastic about taking care of our forests in Scotland, it's really energising."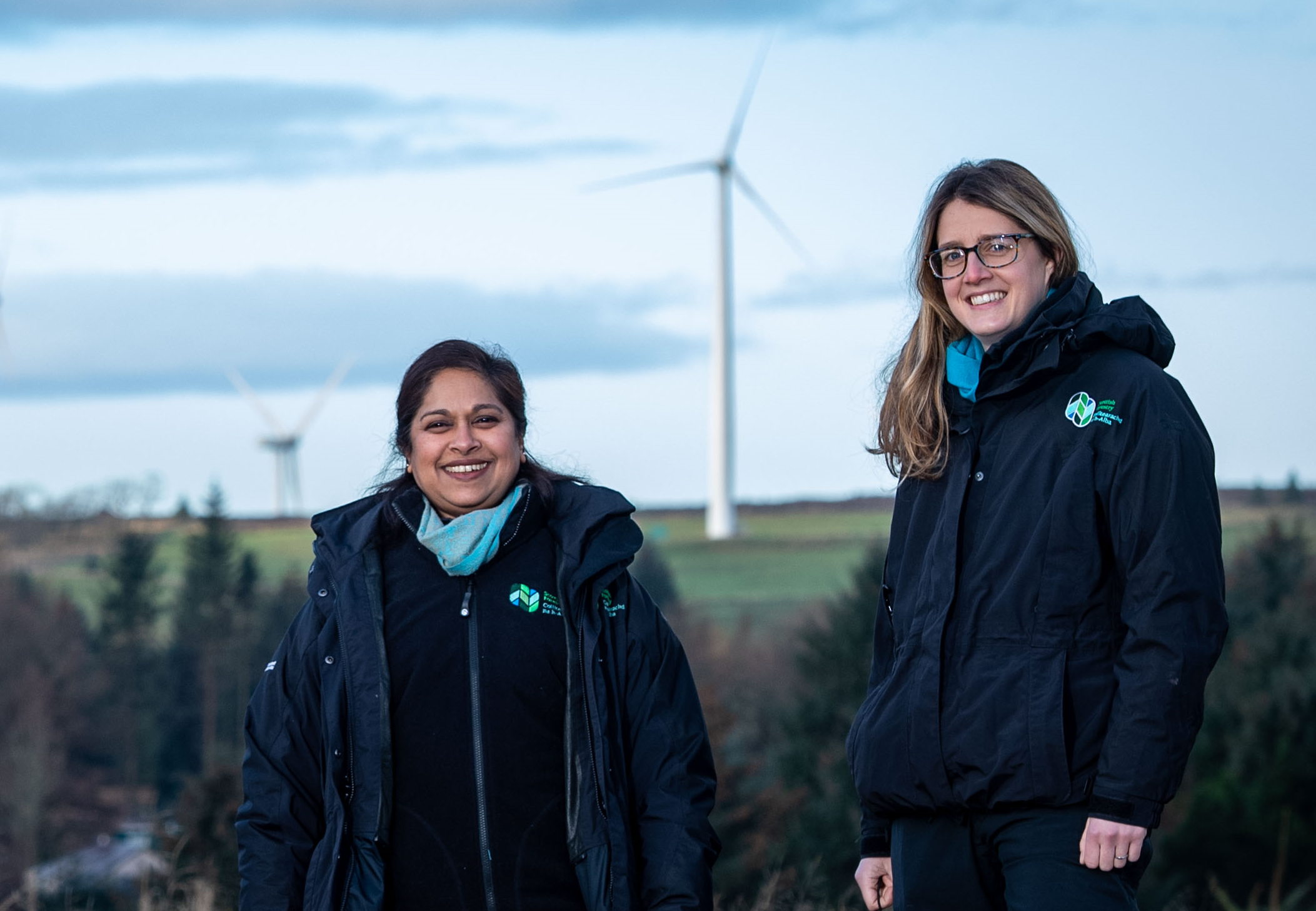 One of the best chainsaw operators I worked with was an ex-beauty therapist. There are so many paths and opportunities across forestry, I'd urge anyone who's interested to find out more.
Eilidh Malcolm
Working on the new Junior Forester Award has been a stand-out recent project for Eilidh. It gives children and young people an insight into a career in Forestry as well as the practical ability to assist in woodland management in their schools and local communities.
She added: "The award is another way to build transferable skills in young people, and even if they don't go into forestry as a career, they will always have knowledge about caring for the natural world."
The recent Green Jobs in Scotland report, published by the Universities of Warwick and Strathclyde and supported by Skills Development Scotland (SDS) showed forestry as a growth sector for Scotland with opportunities across the country.
Elaine Ellis, SDS Sector Manager, said: "No matter where you live in Scotland, forestry has a range of opportunities that are worth exploring.
"Forestry is a vital part of Scotland's drive to net zero and routes into forestry include apprenticeships, direct entry level jobs as well as going via the college and university sector."
Eilidh says the diversity of the people who work in the sector is one of the aspects of the job she really enjoys.
She said: "There is such a mix of backgrounds of people, it's so interesting hearing about everyone's different experiences and how they found their way into forestry.
"I have colleagues who have worked up from apprenticeships or moved over at various stages in their careers from sectors like finance. One of the best chainsaw operators I worked with was an ex-beauty therapist.
"There are so many paths and opportunities across forestry, I'd urge anyone who's interested to find out more."