Career changer Dafni says Fit Like? to forestry
Dafni Nianiaka worked in education and health and social care before making the move to forestry.
Now a Tree Health Officer for Scottish Forestry, she said: "I started out my career in forestry but had moved into teaching then working as a care assistant. I was thirty when I moved to Aberdeen from Greece to complete my masters.
"All of the skills I picked up in other sectors I have brought with me into forestry – even knowing when to ask 'Fit like?' of a colleague! Nothing is wasted, and it can all help you make moves to new jobs or sectors.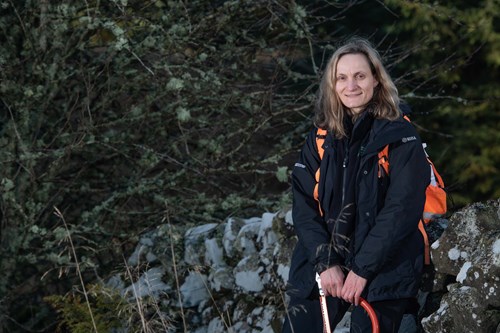 "In particular, I use those communication and interpersonal skills every day.
"Working in health & social care you have to be able to communicate effectively with often vulnerable people, in emotional situations. That feeds through to my work now.
"You may not think it but you often have to have tough conversations about felling diseased trees. It's never welcome news but can be especially emotional if trees have a personal meaning or significance, such as use in a memorial garden."
Dafni says she enjoys being able to work outside, and the huge variety her job offers day-to-day. She said: "To put it simply, we are helping stop bad things before they start, by checking forests to make sure trees are green when they should be green.
"That means aerial surveys, checking data, as well as of course getting out and about looking for any evidence of disease or tree death.
"A huge part of our job is also biosecurity.
"Recently my colleagues have been checking Christmas trees coming into Scotland to make sure they're healthy and won't spread disease.
"We also do a lot of engagement with community groups, companies and individuals."
It's never too late to make a career change, if you believe you have something to offer, just go for it.
Dafni Nianiaka
Tree Health Officer, Scottish Ferestry
And she says it's often unexpected aspects of the job that throw up new interests.
"Entomology wasn't a thing I was overly interested in until I started forestry, but now I really enjoy our work monitoring beetles.
"They are such great indicators of disease for us, and they are fascinating in the way they adapt and travel.
"Who knew I'd be into bugs?"
The recent Green Jobs in Scotland report, published by the Universities of Warwick and Strathclyde and supported by Skills Development Scotland (SDS) showed forestry as a growth sector for Scotland with opportunities across the country.
Elaine Ellis, SDS Sector Manager, said: "We also know from the Green Jobs in Scotland report that women are markedly under-represented in green jobs here, and work is ongoing across the skills system to bring gender balance across industry.
"Forestry is a vital part of Scotland's drive to net zero, there are opportunities across the sector and routes into forestry include apprenticeships, direct entry level jobs as well as going via the college and university sector."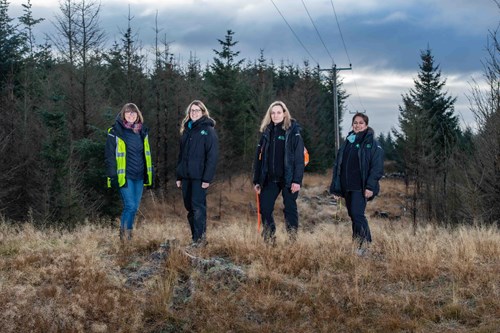 Dafni added: "There are so many different elements to forestry that bring a huge range of job roles.
"If you want to get out and drive lorries and use a chainsaw, you can, or if you'd rather be more office-based there are lots of roles there too.
"No matter your background, age or what you're working in now, you will find a job that suits.
"It's never too late to make a career change, if you believe you have something to offer, just go for it."