15 March 2022
Tanya's Career Goal Stems From Bursary Support
A computer science graduate has explained how a STEM Bursary aimed at career changers has helped her to pursue her career goal of becoming a teacher.
Tanya Howden was managing a digital programme for Heart of Midlothian Football Club when she realised she wanted to become a teacher and now she's on course to reach that goal, thanks to the bursary.
The STEM bursary scheme encourages  people to train as secondary school teachers in Physics, Chemistry, Mathematics, Computing Science, Technological Education and Home Economics.
National skills agency Skills Development Scotland (SDS) will reopen the bursary scheme for applications on 28th March 2022.
After enjoying a successful period as Digital Education Programme Manager for the Innovation Centre at Hearts FC, Tanya, who lives in Edinburgh, realised that she wanted to become a full-time Computer Science teacher at High School level.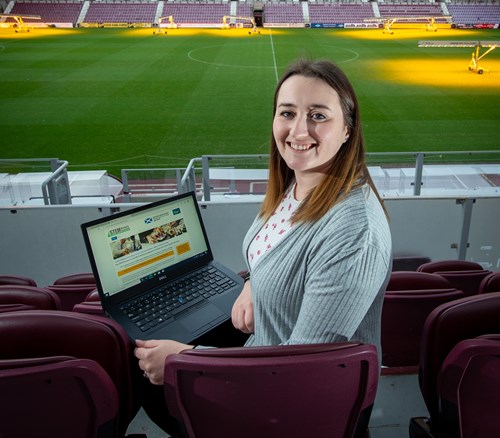 Tanya said: "Through working with schools and seeing the impact we were having at the Innovation Centre made me realise that now was the right time to take a step into teaching.
"But without the bursary it would've been a much different story. It's much harder to imagine stopping a full-time salary once you've become used to having one and then go back to being a student again.
"There's a lot of academic work that needs be completed within the one year, so it would have been much more challenging balancing that with working part-time. When we are on school placement, it's a case of all hands on deck on the teaching side. The bursary has taken a massive worry off my shoulders."
Computer Science Graduate
Tanya's journey started at Heriot-Watt University where she studied Computer Science and then eventually took her a few miles across Edinburgh to Gorgie and Heart of Midlothian Football Club.
Tanya added: "I studied Computer Science at undergrad and teaching had always been something that I'd thought of, but I guess I was never fully ready to commit to it at that point.
"So I spent some time doing research as a postgraduate for about a year and then I fell into the education field without being a teacher.
"I started working for a start-up company in Edinburgh called Robotical, who make little robots called Marty that teach young people how to code. A lot of my role there involved creating resources for classes and then working with teachers in order to be able to introduce robots to young people.
The bursary has taken a massive worry off my shoulders.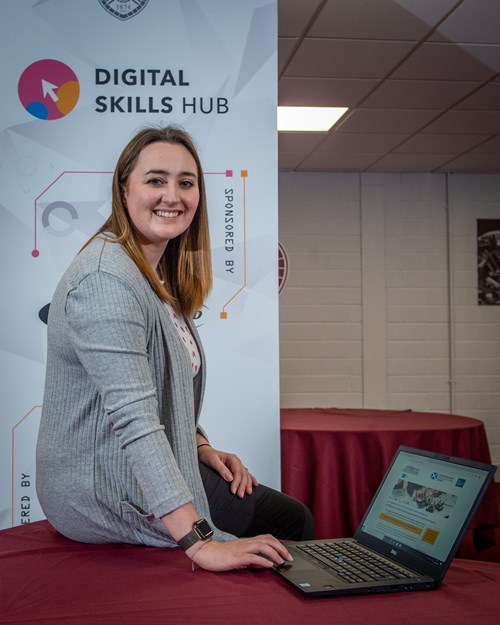 "Through volunteering with Heart of Midlothian FC, we managed to run a Robotics Club for young people.
"The club had set up an Innovation Centre, which is an add-on to the community work the club do focusing on providing free digital education clubs for young people and families in the area to get hands on with technology.
"The team at Hearts FC piloted the Innovation Centre at the end of 2018 and that's when they got in touch with me because I'd been running Coder Dojos at local libraries in Edinburgh.
"I initially came on as a volunteer right at the very start of the Innovation Centre pilot in order to help them set it up and then I joined the team full-time in 2020; all that time spent with families and schools made me want to become a teacher.
"When the pandemic hit, we opened up free clubs and resources using Google Classrooms with loads of guest speakers from industry to engage with young people.
"That actually meant that we could then actually work with young people and families outside of the Gorgie area. We could then connect with the whole of the UK.
"We had over 500 kids sign up to join in with some of the activities and workshops we were running during the first lockdown which was incredible.
"All of those experiences spurred me on to want to see what life would be like as a teacher and I'm progressing on that front thanks to the help of the STEM Bursary."
Further information about the STEM Bursary and to apply click here