11 March 2022
#ScotAppWeek22 Blog: Joe Pacitti
OK, I have not decided to become a travel blog writer, sharing my views on creative ways to visit other parts of the word.
However, I wanted to stress the important point of reminding many of the young people who will set out on their journey into work, that there are choices and options for them which can often lead to the same point.
The message that there are alternatives routes to a future career, either with school to higher education or an apprenticeship route, is becoming increasingly recognised.
I suspect we cannot relax and need to ensure that we continue to share this view and message, so the importance of the work of organisations such as Skills Development Scotland have never been more important, in my view.
The focus on this message with Scottish Apprenticeship Week 2022 (7-11 March, #ScotAppWeek22) provides an excellent and much appreciated boost.
In the sectors where I am emersed, engineering and manufacturing, I have seen the evidence that those who chose the apprenticeship route and those who chose the higher education route, often arrive at similar points in their career in years to come. And these two sectors are not alone in this.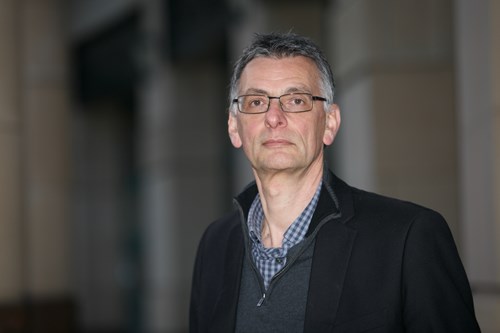 Creating successful career outcomes
As a member of the Scottish Apprenticeship Advisory Board, a group of industry leaders and experts across all sizes and sectors of organisations, the message I hear from employers is the same – there is simply no comparison with people developed through the apprenticeship and work-based learning route.
I think this is a crucial point to labour. I don't think using the term 'alternative routes' to the same destination is correct – it is a little too separatist. Which is why 'multiple routes' sits better with my own thinking. This makes me want to highlight another point regarding the importance of promoting these multiple routes for the future generation, because an apprenticeship provides at least equal success in career outcomes and not just long-term but in the medium and short-term too.
I am sure that many of the stories that will be shared across the #ScotAppWeek22 will highlight this and will touch on the attractiveness of different learning approaches as well different financial implications, such as the ability to earn while you learn in an apprenticeship, but with a common goal of helping the individual and the company reach mutual benefit of developing talent, which reflects a more diverse population.
Managing pace of change
Of course, the engineering sector has long embraced apprenticeships and, if you can excuse the pun, many of the organisations have a relatively well-oiled process for managing their future talent. 
I should counter that pun by saying that engineering and manufacturing is not all oil and grease – far from it. Modern, clean environments and the increasing disciplines of digital future mean the world has changed for this sector and will continue to do so, with increasing pace.
One of the reasons that companies need to encourage new talent from all avenues and paths is because of the pace of change.
Being able to recruit digital natives in higher numbers into organisations large and small will have a massive impact on productivity and innovation. We know the figures regarding the digital credentials of the new generation and this is not lost on employers. The trick is to recruit and harness this as the companies strive for investment and innovative development in their own business. I think the apprenticeship levels of Foundation, Modern and Graduate can offer a really good way to match this up.
Nurturing young talent
If you have read any of my blogs around Scottish Apprenticeship Week before you will know that the week itself comes hot on the tails of the CeeDAwards. So, not a shameless plug to say that on 24 February just short of 600 people celebrated the achievements of the engineering and manufacturing sector – what I am plugging is the audience and the make-up.
When I looked around the room, many of the faces were those leading the skills development roles in the companies. Many were young people either just in their early, formative post-training roles, and importantly, many were young people in apprenticeships.
I have the privilege to read many of the applications for award categories such as Young Person and Skills Development, which is sponsored by SDS each year. The quality of the applications and the stories shared convinces me that there is young and new talent in good hands in our sector.
Employers are very conscious that the need to bring in new talent and the training and development of people is crucial to the future of their business. This is not just about the war on talent, the effects of Brexit on labour pools and future competitiveness. I hear and see a lot about community wellbeing and care, creating a culture within the company that works across the business.
Many of the examples that stick with me are about the impact the young talent and apprentices have on the existing workforce, lifting them to be better managers or charge hands and, in some cases, leaders, by filling them with enthusiasm and rekindling their love of the job and what they do.
What more powerful reason is there to take on an apprentice in one of our engineering and manufacturing companies, other than knowing that you can make an impact on the future as you develop your skills over the long term, but also that you might just have an immediate effect on your experienced colleagues making them better?
Sector creating positive outcomes
In a competitive world, knowing that you need to make some choices early in your life that can define your future – although many companies will allow some flex and change – and be able to adapt is important. I can assure you, by choosing an apprenticeship route in engineering, manufacturing and other disciplines in that sector, it will only lead to a positive outcome.
With #ScotAppWeek22 upon us, look at the information available online if you are a young person, and use it to help shape your future. If you are an employer, look at what your peers are doing and learn from their contributions - adopt the good practices and develop your business.
Agencies such as SDS have a depth and breadth of fantastic resources to help – and not just digital media. The people in the organisation are passionate and determined to help everyone to make a difference for the future – learners and employers alike.
I am certain with the challenges we have all faced since March 2020 we will come out different and stronger, ready to face the future.
March 2022, I believe, is the time apprenticeship decisions will have an even greater impact on the future of not just our business world, but our world in general.
To find out how to recruit an apprentice or to take an apprenticeship visit apprenticeships.scot