02 February 2022
Employers call for more Graduate Apprenticeships
Employers are demanding an increase in Graduate Apprenticeship places, across a wider range of subjects
Businesses from across Scotland have taken part in a recent event to hear about Graduate Apprenticeships – with employers crying out for more opportunities to be available in Scotland.
Over 300 employers signed up to the online event provided by independent, educational research company, the Edge Foundation, in partnership with leading employer group and industry voice on apprenticeships, the Scottish Apprenticeship Advisory Board (SAAB).
The event builds upon the Edge Foundation's recent report, Graduate Apprenticeships: Developing Scotland's Future Workforce which showed that Graduate Apprenticeships (GAs) have a critical role in driving economic growth, increasing productivity and responding to future skills needs.
The employer webinar provided the opportunity to explore and discuss the report, including findings that show the value both employers and learners place on Scottish Graduate Apprenticeships. It considered the features of the Scottish offer, hearing from a range of views across the skills system including the employer, university and apprentice' perspectives.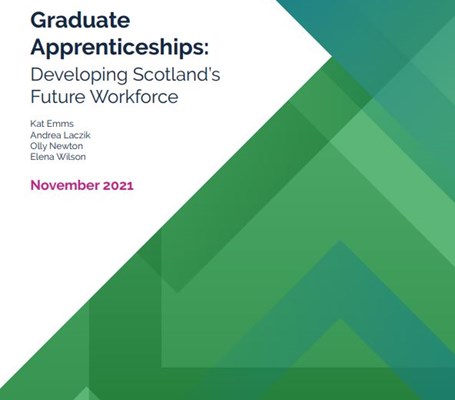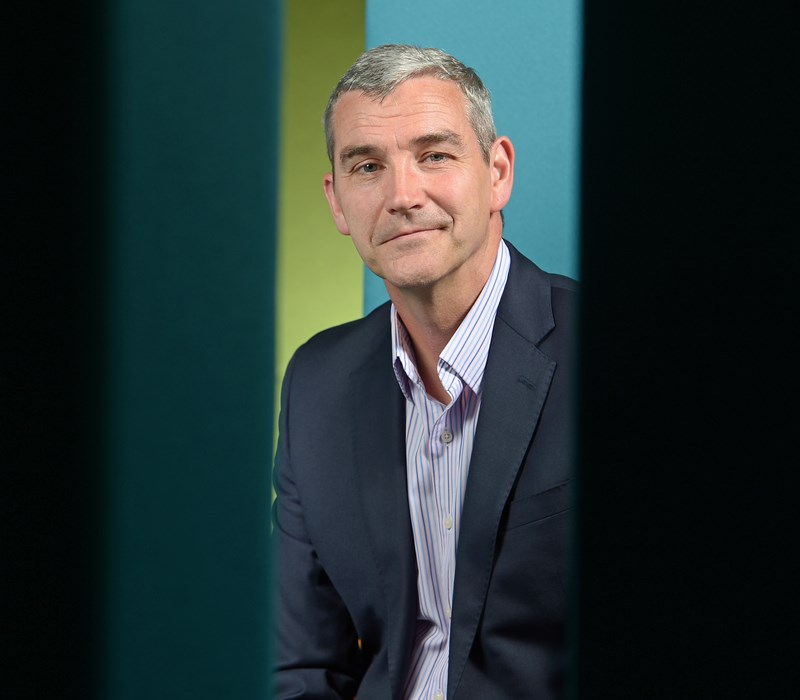 Paul Campbell, Head of Learning and Organisational Development at Scottish Water and Chair of the SAAB Employer Engagement Group, who commissioned the report, was a key speaker at the event. Providing expert views as a current employer of GAs, Paul said:
"It is no surprise that when asked during the webinar, the vast majority of employers agreed that Graduate Apprenticeships are desirable and are wanted in greater numbers, across more disciplines in Scotland. Further work needs to be done to balance the skills provision in Scotland to one which fully reflects the needs of industry. Funders need to consider the wider benefits of GAs and the impact on employment levels, productivity and the Scottish economy as a whole.
"The responsiveness of Graduate Apprenticeships and the flexibility they offer is exactly what we will need more of in a world of work where people will need to transition into a range of new roles and develop new skills throughout their working lives."
The employer-based audience had the opportunity to take part in an opinion poll to gauge their views, showing resounding support for GAs. Over 90% of the audience said that they would like to see more Graduate Apprenticeship places available in Scotland and across a wider variety of subjects. The majority of respondents cited new thinking and ideas, workforce sustainability, filling skills gaps and employee retention as the main reasons why they would encourage this form of learning in their own organisation.
Helyn Gould, Deputy Vice Principal of Learning and Teaching at Strathclyde University featured as a panellist at the event, to explain the role of universities as a learning provider of GAs:
"A Graduate Apprenticeship offers something different. It maps theory to professional competency meaning that the apprentice brings to life the academic angle of learning, while constantly testing that learning and putting it into practice.
"This creates more inquisitive and curious minds in the workplace. The result is a more exciting experience for the student and better value for the employer."
Graduate Apprenticeships have been available in Scotland since 2017 and cover roles such as accountancy, engineering, care and IT. Developed in partnership with industry and the higher education sectors, Graduate Apprenticeships have been created to meet the critical skills needs of employers by providing work-based learning opportunities, up to Master's degree level.
The session also provided insight into the learner experience with key speaker, David Scott, Software Development Graduate Apprentice at Aviva. David said:
"We need to stop talking about Graduate Apprenticeships as a back-up option to traditional university education. I'm getting to experience things that my friends aren't - being involved with a team, working on real-life projects and networking with people in my field has given me the best start to my career.
"One of my friends has just finished his degree and started on a corporate graduate programme. He will qualify in two years' time. I'm already well ahead of where he is. For me, this and the fact that I'm also paid to learn and don't have any student debt, truly sets GAs apart."
Scottish Graduate Apprenticeships offer flexible learning which takes 'recognition of prior learning' into account through previous qualifications, skills and experience. There are flexible entry and exit points and the opportunity to upskill and reskill existing employees, covering learners of all ages as well as offering school leavers a career path with the option to achieve a degree-level qualification.