Career Review: What it means for schools and education
All of us involved in education want our pupils to have a positive future – a future that's aspirational and exciting, that leads to happy, productive, fulfilled lives.
I've long believed that career education is a key to securing that aspirational and exciting future for our young people. During my time in education – as a teacher, a head teacher and now as a Head of Service - Education Services I've seen so many young people grow up with too narrow a view of the world of work.
They aren't exposed to opportunities that might be available to them. Their aspirations become limited, often restricted to what they see their parents, friends and family doing.
That's the reason I got involved in this review of career services in Scotland. I've always believed there's a lot of good in what we do to support career choices. But I've always believed it could be better.
In a world where opportunities are ever-changing, young people need to know where those opportunities are to guide the decisions they make. They need to understand the world of work. We need to help them be ready for it.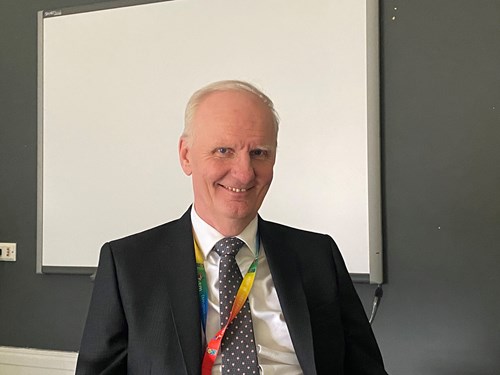 Career education is fundamental to developing learning. It makes learning relevant, enabling pupils to see connections between what they're learning in classrooms, the skills they're developing and how they'll use them in the future. This can't happen through episodic, standalone activities. It needs to be weaved right the way through the curriculum in our schools, colleges and universities.
The recommendations you'll read in this summary have been co-designed with teachers, career advisers and other practitioners. They represent an ambitious redesign of the career system in Scotland and come at an incredibly exciting time as we approach major change in our education system, aligned to the Organisation for Economic Co-operation and Development (OECD) review of Curriculum for Excellence and the review of senior phase qualifications.
We have a once in a lifetime opportunity to build careers right into the heart of those changes and, probably for the first time, join up all the different developments to give a coherent package to young people.
I'd encourage teachers, head teachers, directors of education and anyone else who cares about supporting young people's career choices to take some time to learn about the work of this review and consider its implications.
If we can work together to deliver them, we'll have taken a major step forward in securing a positive future for all our young people, and for our country.
Gerry Lyons
Head of Service - Education Services, Glasgow City Council
Summary
Those working in the education sector who are interested in supporting the next phase of development can express interest via email.
Opens in a new window

Download