Gender Commission Membership
Meet the Gender Commission members
The Gender Commission is led by Natalie Buxton who is also a member of the Scottish Apprenticeship Advisory Board's Group Board and Employer Equality Group.
Please click on the plus sign '+' in the top right corner to display a group member's full biography.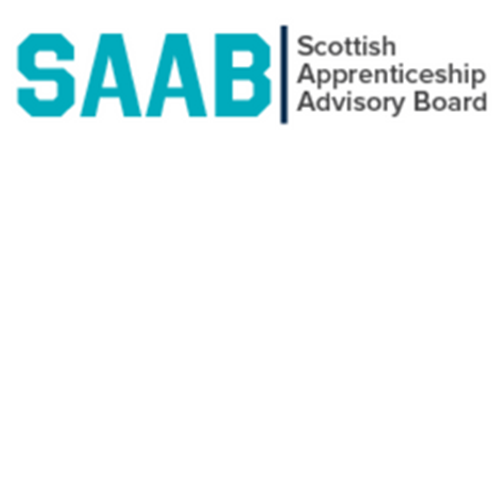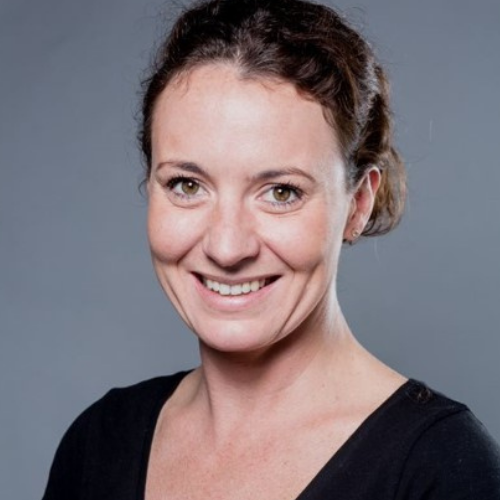 Managing Director, UK Network, Weber Shandwick
Natalie is Managing Director, Scotland and UK Network at Weber Shandwick, one of the world's leading communications firms.   
As well as overseeing a multi award-winning business she provides strategic counsel to global clients, with particular expertise in energy, clean tech and the blue economy.  
Natalie is Fellow of the Public Relations and Communications Association (PRCA). 
Natalie is a Member of the Scottish Apprenticeship Advisory Board, providing industry voice on all matters apprenticeship and skills related, with a keen focus on equality and diversity issues.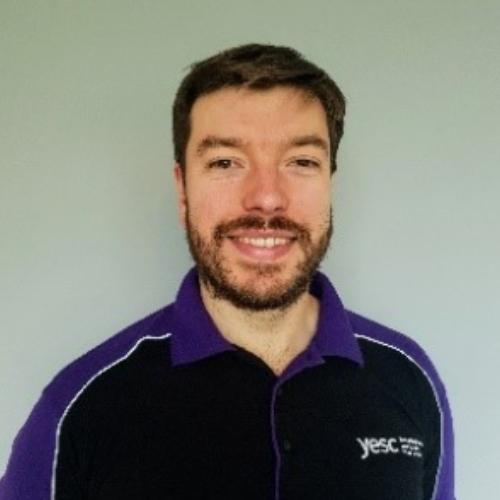 Programme Manager- Young Engineers and Science Clubs, Scottish Council for Development and Industry (SCDI)
Thomas has spent the last decade working with children and young adults in various sporting and STEM education roles, including the STEM ambassador programme, with science festivals, as head of learning at Aberdeen Science Centre and now as programme manager for SCDI's Young Engineers and Science Clubs programme.   
Thomas is a passionate believer in gender balance and equality. Through educational programmes and events, he has developed and delivered, he has worked with thousands of young people and teachers, giving a solid understanding of the best ways to engage and an understanding of the pressures and challenges that they face.  
Thomas has an in-depth knowledge of the Scottish curriculum for excellence and government/ education initiatives such as digital and STEM strategies. He has worked extensively to embed critical research such as 'science capitol' into educational activities. In his current role he works to address the skills shortage faced by Scotland's businesses working alongside a wide range of industry partners to guide and support them in their ambitions to engage with schools. He brings considerable experience of bridging the gap between industry and school to this commission.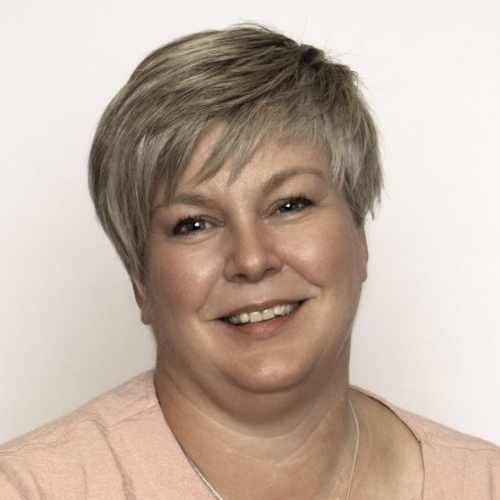 Energy Services Agreement Manager, Offshore Energies UK (OEUK)
Irene Bruce is the Energy Services Agreement Manager at Offshore Energies UK (OEUK). She brings over 25 years' professional experience in Human Resources having worked in both energy services and manufacturing sectors.   
Irene joined Offshore Energies UK, the leading trade body for the UK's integrating offshore energies industry in January 2021,  from the Offshore Contractors Association (OCA). Prior to her time at the OCA, Irene worked in various senior HR roles for Wood and International Paper over a 28-year period.  She has particular expertise in industrial and employee relations having delivered a wide range of complex and strategic projects. Her current role is to manage the Energy Services Agreement (ESA) on behalf of the 15 employer signatories and 3 trade unions.   
Irene sits on the steering group for the Oil and Gas Technical Apprenticeship Programme (OGTAP) and leads the communications and engagement working group for Connected Competence, an industry-led initiative that promotes employee ownership of skills and competence.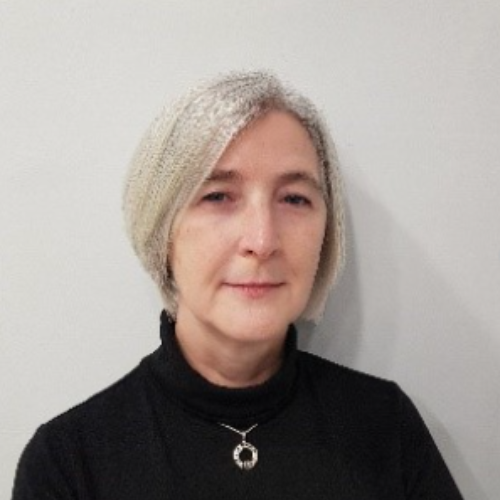 Distinguished Professor of Work and Employment Relations and Director of the Scottish Centre for Employment Research, University of Strathclyde Business School, University of Strathclyde
Professor Patricia Findlay is an expert in the study of work and the management of the employment relationship. Her research focusses on workplace innovation that delivers for businesses, workers and society by improving job quality (including through workplace practice re-configuration and technological change); workplace skills and learning; improving equality and inclusion; and business models, collaborative workplace governance and decision making.   
She currently leads a major ESRC-funded research project on 'Improving management practices, work engagement and workplace innovation for productivity and wellbeing' and co-leads the PrOPEL Hub, a major ESRC initiative designed to help boost productivity and wellbeing through supporting the growth of better workplaces in the UK.  
Since 2017, Professor Findlay has been Co-Chair of Scotland's Fair Work Convention. A Fellow of the RSA, Professor Findlay supports research funding allocation as a member of the Economic and Social Research Council's Peer Review College and the Grants Assessment Panel, Carnegie Trust for the Universities of Scotland. She is a member of multiple policy focussed bodies including, for the Scottish Government, the Commission on Business Purpose, the Covid19 Learning and Evaluation Group; the Transforming Employment Support Leadership Group and the Gender Pay Steering Group. She sits on the SCDI Productivity Club Advisory Group.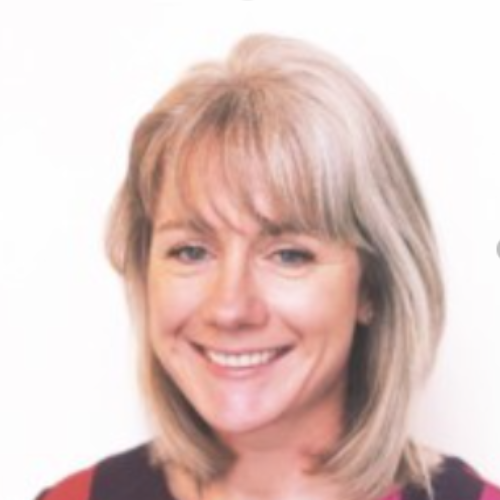 HR & Organisational Development Director, Forster Group
Maureen is a leader of People and Organisational Development and has been at the forefront of creating new pathways into industry through the creation of innovative, award-winning qualifications and training programs.    
Learner centric, experiential project learning and meta skills based, Maureen blends the requirements of industry, education and most importantly the learners to create exceptionally rich and relevant educational experiences.   
A Chartered Fellow on the Institute of Personal Development (FCIPD) Maureen has for many years been driving the conversation around skills, apprenticeships and most recently inclusive workplaces through her work at the Gender Commission, as a Board Trustee of the Construction Industry Training Board (CITB) and the plethora of short term working groups and committees that she has participated in to drive forward opportunities for learners, employers to create inclusive high performing workplaces. 
Maureen has very recently moved into the public sector to complete a strategic review of a Shared Apprenticeship project, a unique pilot partnership between public sector (Angus Council) education (Dundee & Angus College) and industry (Employers).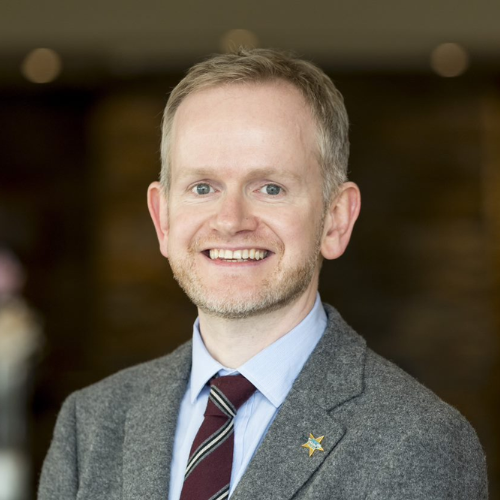 Head of Equality & Diversity Advocate, SDS
Head of Equality and Diversity at Skills Development Scotland, Fergus is responsible for ensuring that equality and diversity is at the heart of service development and delivery at SDS and contributes to inclusive economic growth.
Prior to working at SDS, Fergus was Chief Executive of LGBT Youth Scotland for more than a decade and cofounded respectme, Scotland's anti-bullying service.
Fergus helped establish the SAAB Gender Commission in late 2019. In addition, Fergus is a Trustee of Youth Theatre Arts Scotland (YTAS).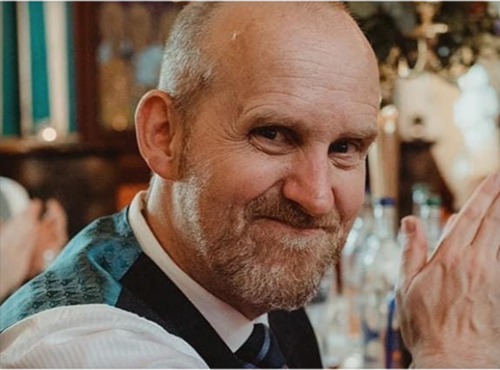 Country & Regional Manager (UK North), Microsoft Ltd.
Steven Grier leads Microsoft's Public Sector business in Scotland and the North of England. From humble IT beginnings on Margaret Thatcher's YTS Scheme with Digital Equipment Corporation in 1989 so began a journey through oil (BP), booze (United Distillers), funerals (Co-Op) and software, ultimately finding himself at Microsoft in the year Windows XP launched (Bing it!).
Passionate about the societal impact of technology, inspired by innovation and with a soft spot for healthcare and digital skills - he likes technology when it makes people smile. Married with a young son and has set himself the life challenge of finding the perfect balance between competitive cycling, Burns poetry and Scandinavian power metal music. It may take some time.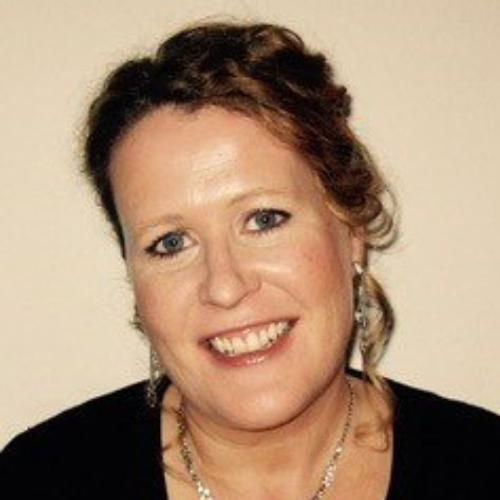 Chief Executive, Early Years Scotland
Jane was appointed Chief Executive of Early Years Scotland (EYS) in March 2020. EYS is the leading national third sector organisation for children pre-birth to 5 and is committed to providing the very best start in life for every child in Scotland. Prior to this, Jane was Depute Chief Executive at Early Years Scotland for 6 years.  
Jane started her career in Primary Education, then Nursery Education, including working abroad in International Schools.  Jane then completed specialist qualifications in early years education and subsequently became a Nursery Head Teacher for 9 years in Glasgow City Council. During this time, she had a 3-year secondment to Learning and Teaching Scotland (now Education Scotland) as an Early Years Development Officer, working nationally within the early years team. 
Jane represents Early Years Scotland on a range of national strategic groups, sharing the voices of children, families, and EYS members, to help shape the policies that support children's holistic needs and positive outcomes overall.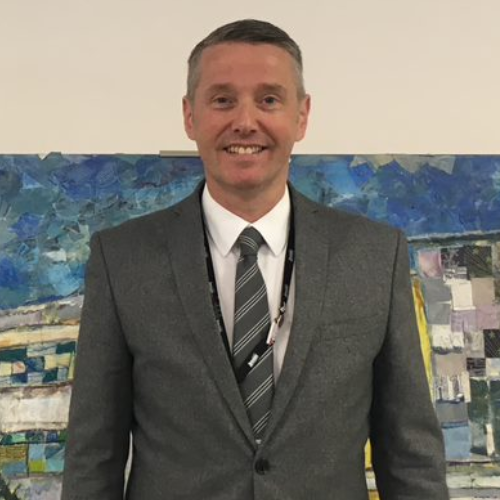 Head Teacher, Prestwick Academy
Mark has been Head Teacher of Girvan Academy since August 2021, following on from over fourteen years in senior leadership, including two years as acting Head Teacher at Prestwick Academy.  
Mark was educated at the University of Paisley.  He graduated in 1994 with a BSc (Distinction) in Mathematical Sciences, and later securing his teaching PGCE (with Merit) in 1995. On starting his teaching career, he was appointed teacher of Mathematics in Belmont Academy in Ayr, where he remained until February 1999 before moving to Kyle Academy in Ayr.  During this time, Mark completed a PGCE (Pastoral Care) at the University of Glasgow and was a Guidance Teacher and acting Depute Head Teacher.  In September 2009 he took up the substantive position of Depute Head Teacher at Prestwick Academy. During this time as Depute Head Teacher Mark successfully completed the SCEL Flexible Route to Headship programme in May 2016 and was awarded the Standard for Headship in June 2017.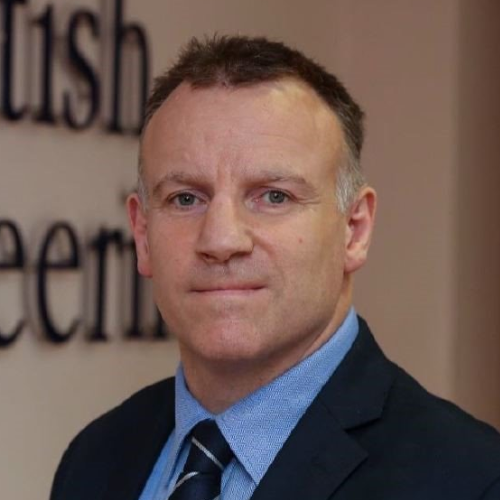 Chief Executive, Scottish Engineering
Paul Sheerin joined Scottish Engineering in March 2018 having previously held the role of Managing Director for B&W Diamond Power Specialty Ltd.  
Originally from Thurso in the north of Scotland, Paul studied Electrical and Electronic Engineering at The University of Glasgow and joined Nuclear Electric in 1990 as part of the Sizewell 'B' project team. After a period of working based in the USA, he returned to Scotland and joined Polaroid at its Dumbarton base in 1996 and became Managing Director from 2005 until March 2017.
Paul has been a keen volunteer and supporter of Young Enterprise Scotland, acting as Schools Business Adviser and Dunbartonshire Area Team Chair, and enjoys opportunities to promote Enterprise, Engineering and Manufacturing within schools.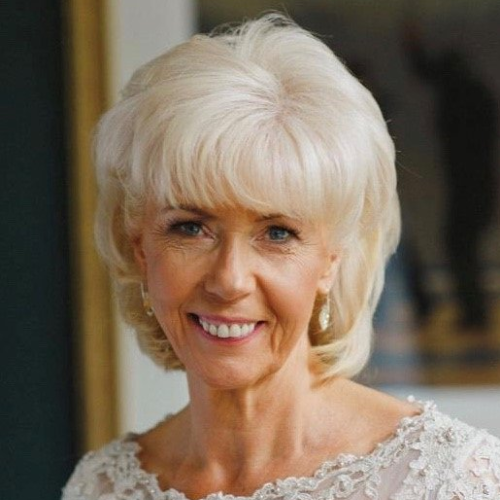 Early Years Consultant, Early Years Scotland
ean was appointed as Chief Executive Officer of Early Years Scotland in August 2013 and retired in March 2020. Since retiring from her full-time role, Jean has taken up the role of Professional Adviser to Scottish Government on a part-time basis.   
Jean started her career qualifying as a primary teacher and then she undertook a further specialist qualification in early years.  After working as a primary teacher, then nursery teacher, she later moved into the Further Education sector as a Lecturer.   
Jean then became a Senior Lecturer, before taking up the post of Head of School of Education at James Watt College of Further and Higher Education. Jean has also worked at national level as Early Years Team Leader, then Programme Director in Education Scotland.    
She has worked and taught within the university sector and has played a significant role over the years in contributing towards the design, development and delivery of early years qualifications at all levels.  In her various roles throughout her career, she enjoyed contributing to a range of national strategic and working groups. Jean is dedicated to working alongside partners to achieve equity, excellence, and the best outcomes for Scotland's youngest children.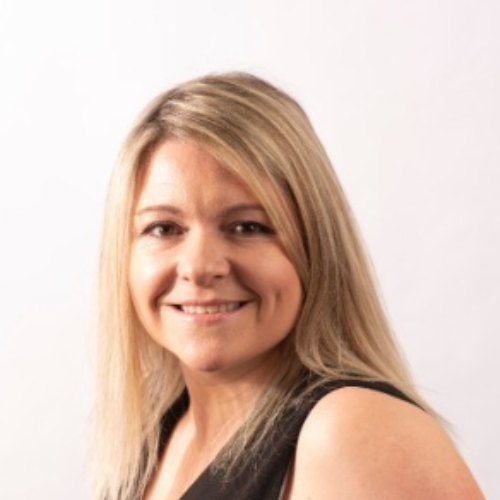 Director, Nine Twenty
Karen Stewart has supported STEM based industries with recruitment and people development for the past 14 years. She is a passionate advocate of building diverse cultures within a business where people are encouraged to share, develop their career and thrive. Seeing the skills gap within the engineering and manufacturing communities, Karen has worked passionately on projects to encourage diverse groups to consider a career in STEM and latterly set up an event to influence the influencer called Insp-Hire which is to help educate families in the importance on STEM for their children's future career choices.  
A supporter of giving young people the opportunity to understand the World of work, Karen was delighted to take part in the Gender Commission workgroup to focus on diversity within apprenticeships.