Employer Equalities Group
The Employer Equalities Group (EEQ) aims to address under-representation in apprenticeships and to support better access and participation.  
The group gathers evidence on inequalities, diversity and inclusion in relation to apprenticeships and provides expertise to address challenges and offer solutions within the wider labour market. The group will further strengthen employer contribution to apprenticeships in Scotland ensuring they are aligned with industry, economic growth, job opportunities and Fair Work.
The EEQ's main responsibilities are: 
provide advice to the other SAAB groups on the strategies, content and policies which are most likely to impact on employer behaviour and to improve representation in participation and outcomes

act as ambassadors for diversity in apprenticeships   

develop tools and resources for employers   

share and promote best practice amongst employers in addressing under-representation, through appropriate networks and channels

commission research on subject areas in relation to equality and diversity, affecting apprenticeships, to create evidence-based approaches which help to identify and remove barriers to access and participation.
See the full Terms of Reference for the SAAB Employer Equalities Group.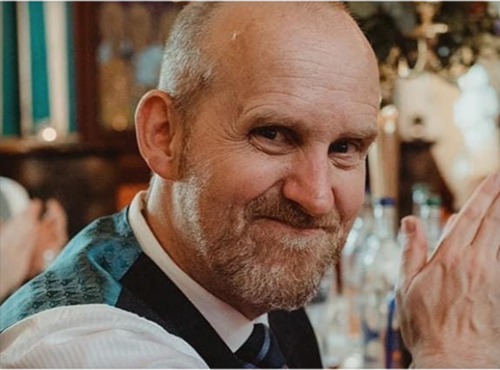 Employer Equalities Group Membership
The EEQ is chaired by Stevie Grier, Director of Devolved Nations at Microsoft. Steven Grier leads Microsoft's Public Sector business in Scotland, Wales and Northern Ireland.
Stevie leads Microsoft's Public Sector business in Scotland and the North of England. From humble IT beginnings on Margaret Thatcher's YTS Scheme with Digital Equipment Corporation in 1989 so began a journey through oil (BP), booze (United Distillers), funerals (Co-Op) and software, ultimately finding himself at Microsoft in the year Windows XP launched (Bing it!). 
Passionate about the societal impact of technology, inspired by innovation and with a soft spot for healthcare and digital skills - he likes technology when it makes people smile. Married with a young son and has set himself the life challenge of finding the perfect balance between competitive cycling, Burns poetry and Scandinavian power metal music. It may take some time.
More information
| | | |
| --- | --- | --- |
| Name | Role | Organisation |
| Stevie Grier (Chair) | Country and Regional Manager Scotland and LRG North | Microsoft |
| Aileen Smyth | Organisational Development Officer | Dundee City Council |
| Amanda McKay | Chair     | Building Equality Scotland |
| Leanne McGuire | Business Management Consultant | This is Milk |
| Kaye McGeachy | Vice President – People and Organisation | Wood Plc |
| Linda Sommerville | Deputy General Secretary | Scottish Union Learning – STUC |
| Mark Haslett | Senior HR Consultant: Policy & Diversity | Scottish Power Energy Networks |
| Gail Kelly | HR Manager | Forster Group |
| Natalie Buxton | Managing Director | Weber Shandwick |
| Saj Sharif | CEO    | Zen Consultants (Sco) Ltd |
| Shona Finlayson | Software Engineering Team Lead | Sky |
| Tony Scally | Business Development Manager | Action for Children |
| Suzanne Sherry | Director | Sherry Solutions |
| Gillian Dalziel | CSR Programme Manager | Diageo |
| Stuart McKenna | Chief Executive | Scottish Training Federation |
| Dr Matthew Barr | Senior Lecturer | Glasgow University |
| David Scott | Group Culture and Engagement Manager | Aviva Group |
Agency leads
Fergus McMillan, Head of Equality and Diversity Skills Development Scotland

Philip McGuinness, Senior Policy/Analysis Officer, Scottish Funding Council
5 May 2023

25 August 2023

3 November 2023

2 February 2024