Scottish Government's policy response
Skills development is a positive and consistent theme across Scottish Government's response to the current economic social and environmental challenges, including:​
Reform throughout the education system
Public finances
The Scottish Government's Resource Spending Review, published in May 2022, set out a challenging fiscal position for the lifetime of this Plan. It included a clear call on all public sector agencies to improve value for money, better manage assets and bring benefit to the public purse. Achieving this will be more complex in the face of rising inflation.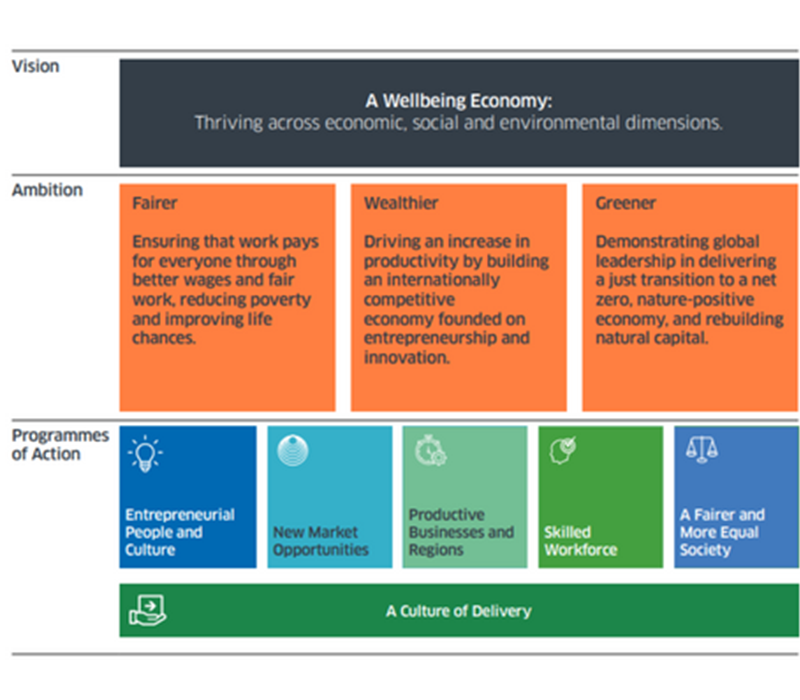 Our response
How we'll work with partners to help shape Scotland's skills ecosystem.
Our response