15 September 2023
Call for sector to shape future skills of Service apprenticeships
Apprenticeships in Travel, Retail and Customer Service are being reviewed and refreshed through a new industry-led approach to ensure skills and qualifications are not only fit for purpose; but fit for the future.
Feedback on development work
Individuals and representatives from each of the three sectors have been working together to develop apprenticeships in their field and wider feedback is now being sought through online surveys.
Skills Development Scotland (SDS), alongside partners People 1st International, have been co-ordinating the programme of development and looking for employers of all sizes, employees, industry groups and stakeholders to participate and have a say.
Each of the short surveys take approximately 20 minutes to complete and ask for feedback on the content of the apprenticeships and relevant skills for each.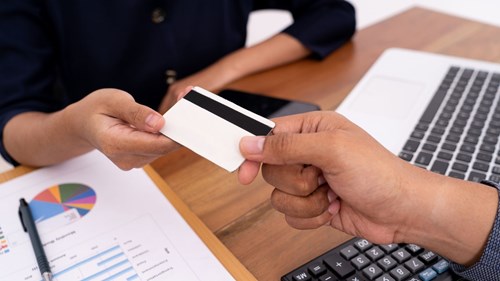 The surveys can be found by clicking the relevant options in the list below and they are open for consultation until Monday, 9 October 2023.
Sky UK have been involved in shaping a new apprenticeship for Customer Service. Karen Whyte, Senior Learning Manager, Sky UK said: "At Sky, we are dedicated to using apprenticeships which inspire individuals and shape them into successful careers in customer service. This apprenticeship has been built on insight from companies working with apprentices every day in customer service roles and will build strong foundations for roles across the industry."
Apprenticeships in Travel need to provide skills that support a constantly evolving sector to meet customer needs. Sarah Miller, Advantage Travel Partnership has been involved in the process. Sarah said: "The travel industry offers many opportunities for a successful, fun and exciting career. We need new talent and supporting the new travel apprenticeship development helps us ensure the skills our industry needs are met."
A large number of organisations in Retail have been involved in developing apprenticeships for the sector, such as ASDA, British Retail Consortium, Sainsbury's, Tesco, British Independent Retailers Association and the John Lewis Partnership. Craig Downie of the John Lewis Partnership said: "At the John Lewis Partnership we're proud to support the development of apprenticeships programmes. We're huge advocates of supporting the education of such programmes that provide learners with the opportunity to achieve a progressional qualification, gain work experience and earning money all at the same time. For us, apprenticeships are a no brainer and a win/win for employers and employees."
Sharita Guy is the Development Manager at Skills Development Scotland involved in co-ordinating the development of apprenticeships for the Service sector. Sharita said: "This is an opportunity for anyone passionate about their field to become architects of change. Whether they're an employer dedicated to nurturing talent, an employee aiming to enhance your skills, or a stakeholder with a vested interest in the industry's success – their insights are the keys to making apprenticeships fit for purpose."