Ukrainian Refugee Helped By Scotland's Career Service
Ukrainian refugee Diana Horkun approached SDS' Byre's Road career centre in Glasgow looking for help to get settled in the country. 
Adviser Kate McMahon took charge of the case, and worked with colleagues across the SDS network and other agencies to tap into the wide support available in Scotland for those displaced by the war with Russia. This included access to interpreting services, financial support and also help to improve Diana's English language skills.  
Although keen to ultimately study at University, Kate helped Diana realise there were many other options open to her, and ones that were better suited to her education level (as well as her limited understanding of English at the time).  
Kate explained: "I was being very encouraging, and also very clear about the information I gave Diana, and from that she was able to evaluate a far wider range of options that she previously didn't know about. I carried out a lot of research into qualification requirements, SAAS (funding) support for Ukrainian refugees, and referred her to supporting organisations to not only help Diana, but also her entire family.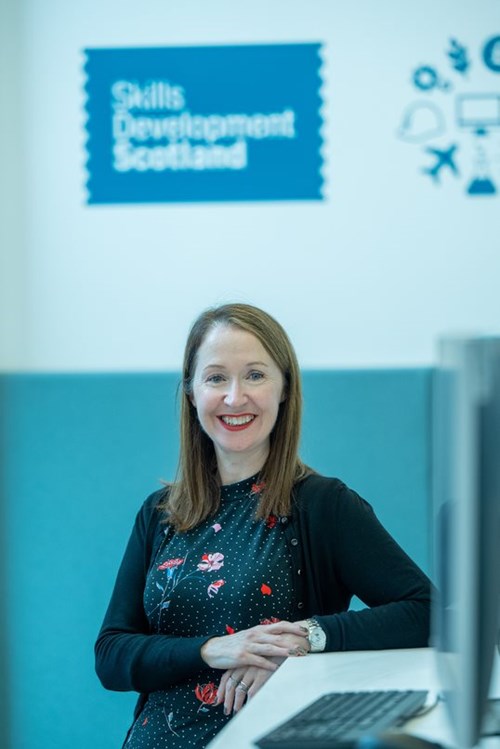 Without your help I would not have been able to achieve what I have now.....I will always remember you and what you did for me.
"Diana was highly motivated, and her English language skills vastly improved during our meetings between May and August when she finally started College. She is now studying for an HNC in Applied Science at South Lanarkshire College."  
The support that Diana received from SDS and others was warmly welcomed and acknowledged in a letter to Kate, where she wrote: "I want to thank you for the help, support and your time you have given me.  Without your help I would not have been able to achieve what I have now.  You have a very open heart and kind soul.  I will always remember you and what you did for me."