Milo makes winning investment with Foundation Apprenticeship
Outgoing Milo Mitchell used the experience gained on a Business Skills Foundation Apprenticeship to get a head start in his career at a top investment firm after leaving school.
The 18-year-old, of Musselburgh, East Lothian, said choosing a Foundation Apprenticeship at school gave him vital tools for the business world - and helped him secure a job with Edinburgh-based Baillie Gifford ahead of university graduates. 
Before landing his role as an Intellectual Capital Assistant, Milo's Foundation Apprenticeship helped him get on to CodeClan's Summer Youth Academy to study software development, before a paid internship in marketing at a digital design agency.
Milo said: "The Foundation Apprenticeship was an eye-opening experience - it's a very proactive way to learn and gave me a clear direction. 
"A Foundation Apprenticeship is tailored to your own development and performance, allowing you to consolidate skills with experiential learning combined with study and reflection."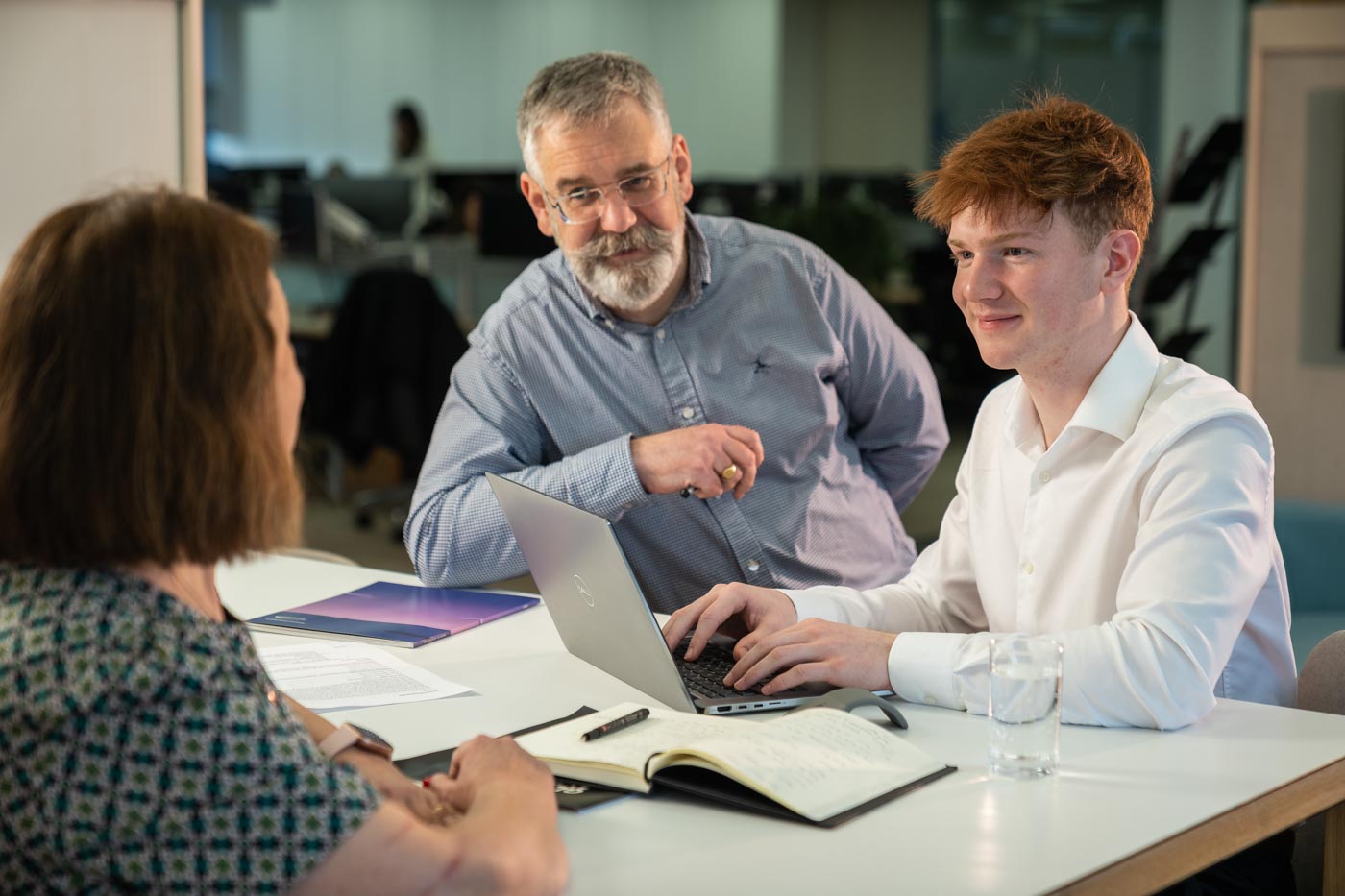 Milo's confidence came on in leaps and bounds and he took every opportunity to ask questions and explore concepts in more depth. He was extremely focused.
Elaine Gorman
East Lothian Works DYW Coordinator
He added: "I got the role at Baillie Gifford over several university graduates. It is easy to get caught up in thinking you are limited to opportunities based on your age and type of experience. 
"But the Foundation Apprenticeship enabled me to pioneer my own future and taught me that the only limit is how hard you apply yourself." 
Milo chose a Business Skills Foundation Apprenticeship while he was at Musselburgh Grammar School alongside Highers in English, Art, Music and Philosophy. 
He worked on digital marketing projects during his placement with East Lothian Works, building a Twitter handle database for social marketing and setting out recommendations for a skills development newsletter for teachers and young people. 
Milo also coordinated marketing activity with industry stakeholders and took part in meetings with travel and technology firms, supporting his employer's goal of helping other young people fulfil their career potential. 
Boosting confidence and building networks
The Foundation Apprenticeship boosted his communication and interpersonal skills, enabling him to network and build relationships with local business chief execs and members of the Chamber of Commerce team. 
East Lothian Works Developing Young Workforce Coordinator Elaine Gorman said: "Milo's confidence came on in leaps and bounds and he took every opportunity to ask questions and explore concepts in more depth. He was extremely focused." 
Limelight Futures SVQ Assessor Elaine Barr added: "Milo really developed his meta skills in stakeholder management, working with people, using his initiative, communication and critical thinking."  
Foundation Apprenticeships provide school pupils with the skills employers need, offering industry insight to gain a work-based learning qualification at the same level as a Higher. There are 12 Foundation Apprenticeship subjects at SCQF level 6. A pilot programme at Levels 4 and 5 are for S3-S6 pupils. 
Milo's achievements led to him being a finalist in the Scottish Apprenticeship Awards, in the Foundation Apprentice of the Year category sponsored by the College Development Network.
Winners will be revealed at the awards, organised by SDS and set to take place during Scottish Apprenticeship Week from 6-10 March.