SDS Helps Ukranian Refugee Follow In His Family's Footsteps
A Ukrainian refugee, forced to leave the country due to the war with Russia, has been able to follow in his family's footsteps and pursue a marine career in Scotland thanks to Skills Development Scotland.  
Vlad Maistrenko arrived on these shores with his family knowing exactly what he wanted to do career wise, but without knowing exactly how to pursue his dream job in a new foreign country.  
He turned to the SDS career centre in Ayr for help, where Careers Adviser Kathryn McAree spent a number of weeks helping him quickly navigate these strange waters to land him a Deck Officer Cadetship with Clyde Marine Training.  
Vlad was already studying to be a deck hand at the University of Mariupol and had competed three months of study when war broke out in his home country.   
SDS adviser Kathryn explained: "Vlad was very determined to continue with his studies but was finding it difficult to know where to access the equivalent training or education in Scotland. He had tried approaching colleges himself but was not able to access the information needed."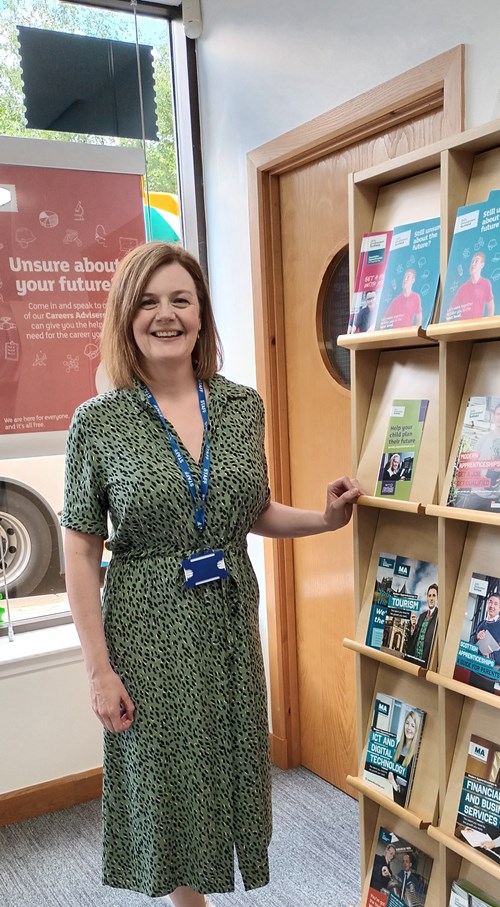 The Ukraine Support Team at the local authority approached SDS on Vlad's behalf asking for help. Kathryn then supported Vlad from start to finish through the whole recruitment process with Clyde Marine. This included:
Initiating contact with the company and ongoing liaison to ensure they would accept an application from a Ukrainian refugee to start the course  
Working in partnership with the local authority and Jobcentre Plus to ensure funding was in place to cover costs    
Organising student accommodation and negotiating to have deposits waived   
Assisting Vlad to provide and upload all of the documentation needed such as Covid Status, US visa applications etc.
Thanks to SDS and others, Vlad is now working towards being a qualified Deck Officer with full sponsorship from Clyde Marine, and through City of Glasgow College, to train on the MNTB approved First Certificate of Competency and HNC Nautical Science.   
SDS...helped me pursue my dream during a time when I felt the possible was impossible.
Vlad Maistrenko
Deck Hand
This involves working on sophisticated and expensive vessels and systems, managing valuable cargo and passengers, controlling navigation and communications, and maintaining the safety of the vessel.  
Vlad said: "The help I received from SDS was so valuable and much needed. It was stressful enough being forced to leave my home without then having to worry about my future career. SDS and others helped me pursue my dream during a time when I felt the possible was impossible."  
Kathryn concluded: "I was so pleased we could help Vlad. The key to success was all agencies coming together to help where they could, as well as being able to keep in regular contact with Vlad to allay any fears and answer any questions he had in navigating an application process that was lengthy and unfamiliar to him."