10 July 2023
Teaching Bursary now includes Gaelic subjects
People looking to retrain as teachers of Gaelic at both primary and secondary education can now benefit from the Teaching Bursary scheme.
Opened last month by Skills Development Scotland (SDS) to encourage more people to retrain as teachers in the most in-demand subjects, the scheme now includes Gaelic alongside STEM-related subjects.
The £20,000 bursary is available for career changers in the next academic year whilst studying for a PGDE in the relevant subjects.
Bord na Gaidhlig, the public body responsible for promoting Gaelic development in Scotland, has welcomed the inclusion of the language amongst the subjects benefitting from the support.
Ian Mac a' Mhaoilein, Director of Development, Bòrd na Gàidhlig, said: "Gaelic Medium Education is a vital pillar of Gaelic development and increasing the number of people learning Gaelic is a key priority in the National Gaelic Language Plan.
"The availability of this kind of support for prospective Gaelic teachers will be invaluable."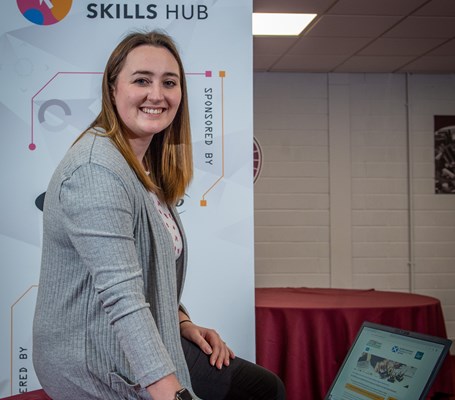 Tanya Howden, from Edinburgh, has taken advantage of the bursary, going on to train as a Computer Science teacher.
She said: "Through working with schools and seeing the impact we were having it made me realise that now was the right time to take a step into teaching.
"But without the bursary it would've been a much different story. It's much harder to imagine stopping a full-time salary once you've become used to having one, and then go back to being a student again.
"There's a lot of academic work that needs be completed within the one year, so there's no way I could've worked part- time. So it's a case of all hands on deck on the teaching side. The bursary has taken a massive worry off my shoulders."
For further information please visit https://teachingbursaryinscotland.co.uk/