21 April 2023
SDS report outlines climate change progress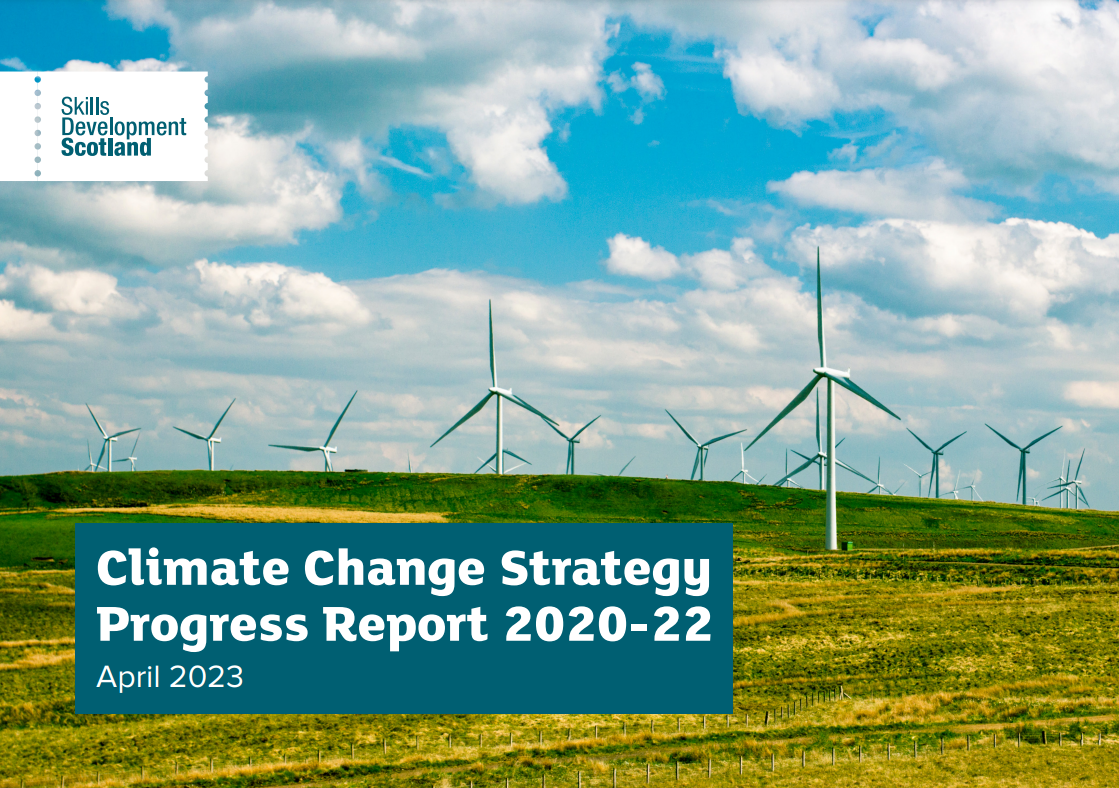 The steps being taken by Skills Development Scotland (SDS) in response to the Climate Emergency have been illustrated in a new progress report.
The Climate Change Strategy Progress Report 2020-22 sets out how SDS is supporting Scotland's economic transformation and how it is working to reduce its own climate impact.
It's the first progress report following the launch of SDS's Climate Change Strategy 2020-30, which detailed SDS's intended journey towards becoming a net-zero organisation and the anticipated activity in support of Scotland's environmental ambitions.
Published to coincide with Earth Month, key developments in the first two years of the plan include:
supporting the green economy by building an evidence base on green jobs, skills, investments, and provision, including developing a definition of green jobs through the Green Jobs in Scotland report,

enhancing information on green jobs across our career information advice and guidance resources including a green careers area on careers website My World of Work and the launch of the Green Jobs Workforce Academy,

continued improvements in SDS's digital capabilities, business processes and organisational culture to support the organisation's sustainability and environmental ambitions.
Damien Yeates, Chief Executive at SDS, said: "In this report we reflect on some of the important steps we have taken in the last few years. During this time, we have established our Strategy Monitoring Group to oversee the implementation of our action plan and progress towards our ambitions.
"SDS will not only support Scotland's workforce to develop the skills needed to meet our net-zero ambitions but also continue to work to becoming a net-zero organisation."
At the end of 2022/23, in comparison to the 2019/20 baseline, SDS has achieved a 37 per cent reduction in its carbon footprint, ahead of 20 per cent required to be on target. It has also achieved a 59 per cent reduction in business travel emissions and a 15 per cent reduction in energy emissions.
Damien added: "As the national skills agency, we will continue to help ensure that individuals and employers are supported to take full advantage of the opportunities presented by the transition to a green economy."