04 April 2023
Hunt For New Chair Of National Digital Skills Group
Welcoming applications from a wide range of backgrounds
SDS is seeking a new chair for its Digital Economy Skills Group (DESG), a collective of industry and public sector experts which meets regularly to shape the delivery of national activity to help plug the country's digital skills gap.
Ross Tuffee recently stepped down after three years in the role. He commented:
"It's been a real pleasure and privilege working with SDS and my fellow DESG colleagues to help influence and drive the digital skills agenda in Scotland."This is a fantastic opportunity for someone to make a lasting and impactful difference to Scotland's wider economy and not just the tech sector."
We're keen for applicants from a range of backgrounds; different experiences and viewpoints is a key strength of the DESG. We welcome applications from outside the tech sector, recognising the digital economy encompasses all of Scotland's businesses. I also want to thank Ross for his commitment and hard work over the last three years. He has helped us and DESG deliver so much in his time as Chair.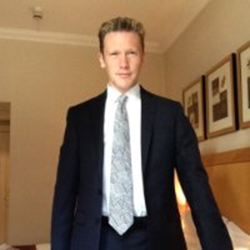 Phil Ford
Head of Digital Economy and Financial Services for SDS
More about the role
SDS is keen to appoint a Chair from out with the tech industry because digital skills are now so important and prevalent across the entire Scottish economy.