04 October 2022
What we say to children in the earliest years can tackle a lack of gender diversity in the workplace
Gender stereotypes around work are established in the earliest years of a child's life, a new report finds.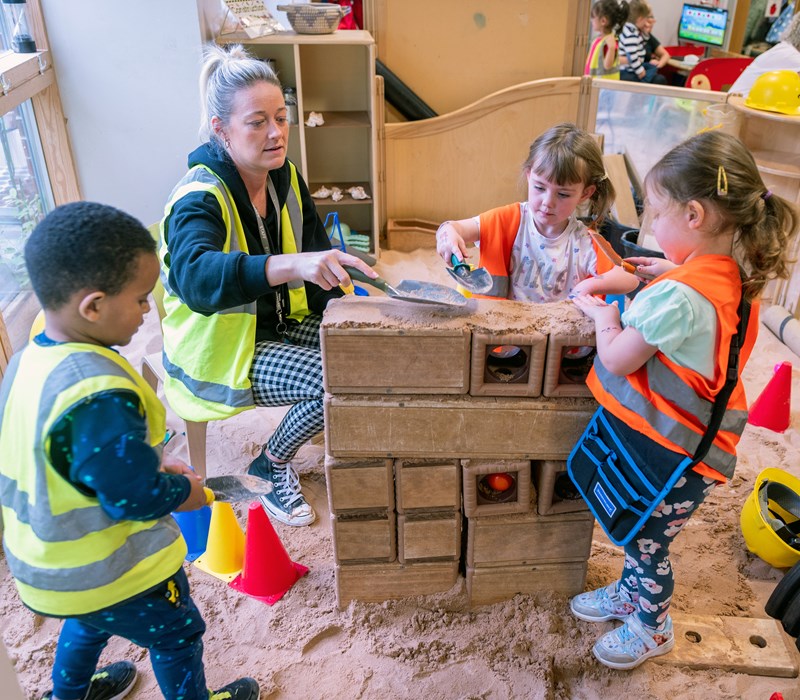 A Commission set up to examine the lack of gender diversity in the workplace, by looking at apprenticeships and certain sectors, publishes its findings today.
The Scottish Apprenticeship Advisory Board's Gender Commission Report sets out a series of recommendations for employers, government, educators and those who influence a young person's career choices, to help change the way people think about addressing gender diversity in the workplace.
Set up in 2019 in response to a significant lack of women in industries such as construction, or men in care sectors, the aim of the Commission is to offer business-ready, practical solutions to address real or perceived barriers to improving workforce gender diversity.
The Commission makes 12 recommendations, designed by its employer-led members including experts from engineering, tech and care sectors, as well as government, education and academia. The findings are based on strong evidence gathered from existing research, consultation with stakeholders, and examples of good practice.
Advice for employers includes creating an inclusive culture with a proactive strategy, and encouraging businesses to share sector-specific information about diversity in the workplace. 
The findings point to quick and simple actions that can be taken by employers - large or small - including the use of online tools and activities such as 'bring your child to work' days.
Further recommendations are targeted at government and its agencies, as well as 'key influencers', such as parents and carers, educators and careers advisors.
Chair of the Gender Commission, Natalie Buxton, Managing Director at global communications firm, Weber Shandwick said: "It is clear that the lack of gender diversity is not specific to apprenticeships. Instead, it reflects the broader, longstanding gendered norms that exist within the labour market – action is needed from everyone across the system, and much earlier than we previously thought.
"As an employer-led Commission, we wanted to provide clear advice on action that businesses can take and there are some immediate, quick wins that any organisation can benefit from. We would urge employers, those who influence a child's career choice from the earliest years, and the Scottish Government, to take this work forward and change the way we think about addressing gender diversity in the workplace."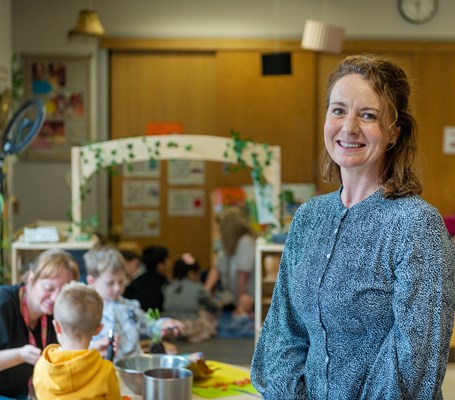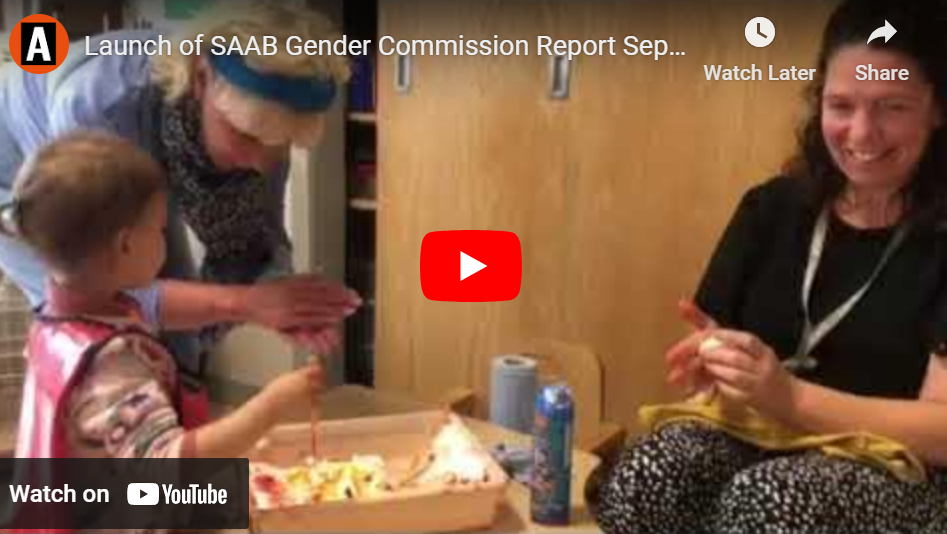 Jane Brumpton, Gender Commission member and Chief Executive of Early Years Scotland, membership and service delivery organisation for early years practitioners said: "We know that gender stereotypes can be established as early as age two. The early learning and childcare sector therefore has a vital role to play in supporting early approaches to gender diversity, which can affect the workforce of the future. I am pleased that the report recognises the vital importance of parents, carers, and early years professionals in shaping an early understanding of gender diversity."
The report includes case studies from organisations who have been successful in breaking down gender barriers through a proactive approach, highlighting some examples of good practice which can be easily replicated by other organisations. Examples include drinks firm, Glenmorangie, which deployed anonymous recruitment practices, and award-winning Early Learning Centre, Shaw Mhor nursery in Glasgow.
Marion McKenzie, Head of Shaw Mhor said: ''I'm delighted to see Shaw Mhor nursery as an example of good practice within the Gender Commission's report. We know that language is so important - how we speak to children, our choice of words, and the assumptions we make about jobs and who can do them, all have a significant impact during the formative years, creating barriers which can limit a child's outlook and opportunities."
The Gender Commission's 12 Recommendations are available to view online.