12 August 2022
Survey seeks pan sector feedback to develop digital technology apprenticeship 
The views of employers of all sizes and sectors across Scotland who are involved in digital technology skills are needed to support the development of the new entry level Digital Technology apprenticeship.
The design and development of digital apprenticeships across Scotland are being reviewed and refreshed through a new employer-led approach to ensure skills and qualifications are not only fit for purpose; but fit for the future. 
Individuals and businesses from across the digital sector have been working to redevelop the entry level Digital Technology apprenticeship, and Skills Development Scotland is now seeking feedback on the apprenticeship through an online survey.
The survey will take around 45 minutes to complete and will ask for feedback on the content of the apprenticeship and the skills which are relevant to areas including cyber security, data analytics and software development.
Participants can also choose to provide feedback on additional pathways developed for the Digital Technology apprenticeship at SCQF Level 8.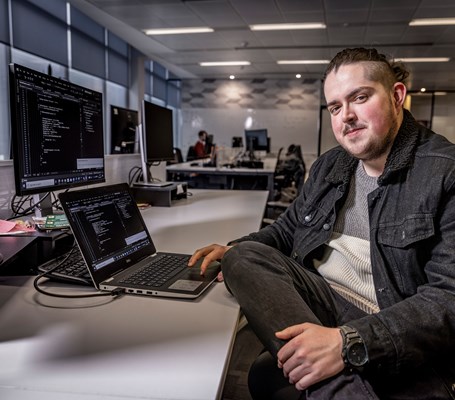 Skills for the future needed
Talking about the new apprenticeship, Dr Jo Watts from data solutions company, Effini said: "As someone who has previously been heavily involved in the development of SCQF Level 6 data science resources for schools and colleges, I'm delighted to see data science included in the development of the new digital apprenticeship. It is so important that we provide opportunities at every level, to develop careers in the skills of the future that employers really need.
"As a member of the Technical Expert Group for this apprenticeship, I've enjoyed being able to shape the qualification and ensure we focus on developing foundational skills that apprentices can use immediately to provide real value to whatever organisation they work for."
David Hannah from training provider company, QA, has been involved in the Provider Approval Group. Talking about his role in the development of the digital apprenticeship, he said: "Now more than ever, employers are looking for support in bringing motivated candidates into their businesses; to mentor, develop, nurture and to future proof their businesses' sustainability.  Supporting apprentices in Tech and Digital programmes allows employers to grow and support those young professionals in the cultures of their organisations, whilst developing their skills-sets and academic attainment. 
"Approved Delivery Providers guide employers in the collaborative process of providing and supporting their apprentices' learning journeys.  Having providers involved in the development of the apprenticeship frameworks provides massive benefits, and confidence, to employers that it's the correct path for their organisation to commit to and support.
David added: "All potential employers who support Tech and Digital apprenticeships will be additionally supporting the collaborative 'people network' of skilled professionals needed to support the Scottish economy.  As we recover post-pandemic and react to the challenges of the current cost of living crisis, all sectors will require Tech and Digital support to evolve and grow.  This will be needed for their own organisations, their clients, and the wider Scottish economy to be successful."
Relevant to all sectors
Apprenticeship Development Manager at SDS, Suzanne Hendry said: "Digital skills are vital for employers across all sectors to continue to succeed, and this survey offers individuals a unique opportunity to influence and inform the direction of skills development and the training on offer in the digital space, and while we have broad representation from employees and employers of different types, sizes and location, from across the country, along with the wider industry stakeholders and trade union partners, I'd encourage anyone with an interest to participate." 
Complete the survey by visiting: https://bit.ly/L6DigitalApprenticeshipSurvey