STEM Bursary provides the formula for Jamie's new career
Former scientific officer, Jamie McKinven, is about to start his ambition of becoming a teacher thanks to the support from the STEM Bursary.
Funded by the Scottish Government, and administered by Skills Development Scotland (SDS), the £20,000 bursary supports people looking to change careers and become secondary school teachers of in-demand Science, Technology, Engineering or Maths (STEM) subjects.
During the pandemic Jamie, who is 31 and lives in Edinburgh, asked himself if he was actually helping others at his job. Jamie said: "I wanted to give something back, help others and I thought teaching was a good way to do that." 
Prior to starting his PGDE, Jamie worked at EPP, a contract research company. He said: "I joined them as a Quality Assurance Officer, ensuring projects were up to company standards. After some time, I moved into working more in the lab as a Scientific Officer, making and analysing chemicals."
One of Jamie's main worries when considering changing careers was the financial aspect. Jamie commented: "When I was thinking about changing careers, I was researching how to do it financially and I found out about the STEM bursary. If it weren't for the bursary, I wouldn't have been able to do the course. I thought I wouldn't be able to fully commit to the teacher training if I had to keep working full time on the side." 
Jamie has now completed his teacher training and will start his probationary year in a few weeks. "I am both excited and nervous to start. I will be teaching Chemistry and Science, depending on the age of the students. I have a degree and a PHD in Chemistry, so it is something I love and have experience in."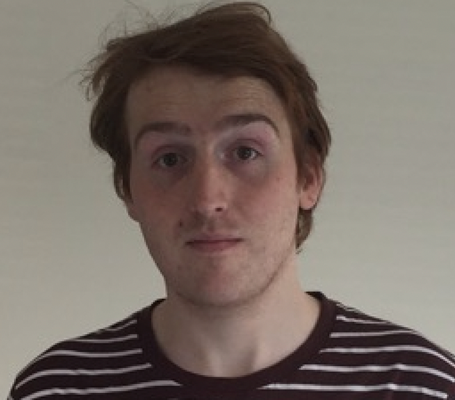 Jamie studied his PGDE in secondary education at Edinburgh Napier University. 
"I hadn't studied a taught degree for almost 10 years, so it was interesting to see how things have changed. There is a lot more technology involved, and it is very varied, not just tutorials but a mixture of different activities too." 
Edinburgh Napier is one of nine universities offering the bursary to students. Aberdeen, Dundee, Glasgow, Edinburgh, Highlands and Islands, Strathclyde, Queen Margaret and West of Scotland are also participating. 
Jamie said: "To others who are thinking about going into teaching I say to be prepared to work hard and don't take it for granted. It is hard work, but it is very rewarding. You get back what you put in and you are not just working hard for nothing, you are working hard for a good reason, a good cause and it is quite fulfilling because of that. 
He added: I recommend people to apply for a STEM bursary. All my interactions with the STEM bursary have been great and it is also quite an easy process to apply."
STEM Bursaries support career changers to retrain as teachers in STEM subjects and is one of the actions under the STEM Education and Training Strategy.