Delivering Careers By Design
The Career Review has outlined an ambitious redesign of the career system in Scotland, with ten recommendations designed to ensure career services equip people with the skills to thrive in a rapidly changing world of work. 
The report, subsequently approved by Scottish Government Ministers, outlined a series of 'next steps' in order to implement change. 
These included: 
co-designing an overarching Target Operating Model, setting out a refreshed vision, operating principles and expected user outcomes for career services. 
recommending the remit, functions and composition of a Career Services Coalition, which ensures implementation of the review recommendations and the coherence of career services across Scotland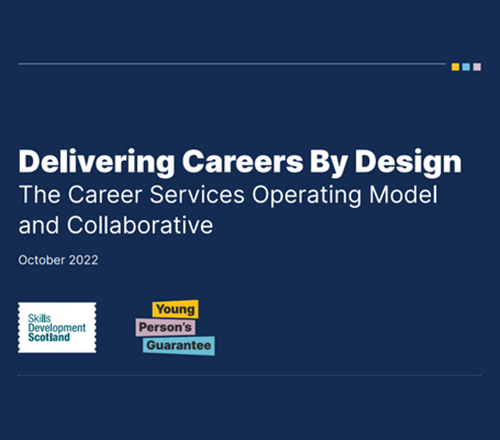 The Delivering Careers By Design report delivers on these critical next steps. 
It describes the Operating Model approved by the Career Review Programme Board which will be used to inform the delivery and ongoing development of Scotland's future all age career services. 
It also describes the proposed role, remit and composition of the coalition, now formally called the Career Services Collaborative. 
Operating model
The operating model is a high-level overview of how services should be organised to deliver on the career review recommendations.
Find out more
The Career Services Collaborative
The Career Services Collaborative is the mechanism to lead the change, innovation and improvement required to deliver the operating model now and in the future.
Read more