Career Review: What it means for Scotland's colleges
One of the strong underpinning themes of this review has been the changing world of work.
Increasing disruption in the labour market means today's students are likely to face challenges throughout their working lives that require them to adapt, reskill and retrain along the way.
As a college principal, I see daily evidence of colleges responding to the changing world of work, enabling our students to develop new skills and be resilient to change.
However as a sector, it's clear that we need to continue innovating, adapting and responding to the external environment.
If we are to truly help our students thrive in the future, we need to better support them in developing the skills needed to manage their careers. It is therefore critical that colleges play a more significant role in shaping and delivering career services within the tertiary education ecosystem.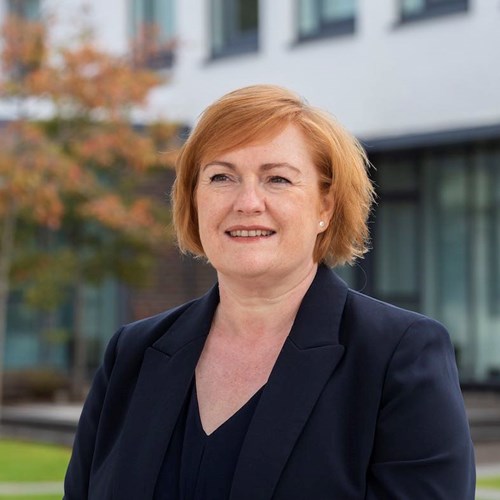 Historically colleges have provided career information as part of a wraparound of support services. Industry insight and applied learning, led by vocationally experienced lecturers, is a strength of the sector and we support around 240,000 people each year to develop the skills required to contribute to our society and economy.
Colleges deliver around a quarter of all higher education in Scotland. And yet, as a sector, the career services available in colleges is inconsistent, under-resourced and not reflective of what is being provided in schools and universities.
The Organisation for Economic Co-operation and Development (OECD) review of senior phase and the Scottish Funding Council's Review of Coherence and Sustainability highlighted the importance of creating a connected tertiary ecosystem that values skills as much as qualifications.
It also flagged the need for lifelong learning in a context where resilience and transferable skills are necessary to navigate the constantly changing future job market.
Therefore, it is essential that all college leaders take the time to understand the recommendations of the career review.
It is critical that your voice is heard in shaping the career system that will be delivered through our programme design and support offer, so that our students have equality of opportunity to develop the same career management skills as others within the tertiary sector.
Angela Cox
Principal, Scottish Borders College and Career Review Programme Board Member