Career Review: What it means for employers and Developing the Young Workforce
Every business in Scotland relies on fresh talent to support its growth.
The need for a high-performing, on-the-pulse careers service which keeps people informed of the jobs and industries in Scotland, and helps them develop the skills to thrive in the world of work, is crucial to ensure the supply of talent to Scotland's businesses.
Employers have a critical role to play in designing and delivering the services that support career choices. Whether it's through graduate recruitment, work experience, apprenticeships or other forms of employment, tens of thousands of Scottish employers actively support young people's career aspirations.
Historically, employers have too often been passive 'consumers' of our education system, rather than a core or fundamental part of informing and influencing it.
The feedback from employers has consistently noted the system as complex and challenging to navigate, preventing many ambitious businesses from engaging with new talent.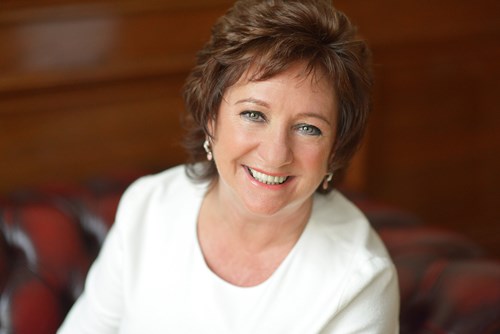 Strides have been made in recent years. Initiatives such as Developing the Young Workforce have made significant progress locally and nationally in strengthening the links between industry and education. And through the Young Person's Guarantee, Scottish Government has highlighted the importance of an employer-led approach to supporting economic recovery for young people.
From Scottish Chambers of Commerce's perspective, the next stride is clear: it's time to place employers at the heart of career decision making, aligning the future of Scotland's career services with the real world of business and jobs.
The recommendations of the Career Review, to which Scottish Chambers of Commerce contributed, have sought to empower the careers service and employers to take this next step. By capturing the views of employers and analysing best practice from around the world, these recommendations represent an ambitious redesign of Scotland's career system, identifying employers as a critical and active contributor to young people's education and training.
These are ambitions we can all get behind and I look forward to more employers joining this journey so that, together, we can make these recommendations a reality and significantly improve outcomes for both young people and Scotland's businesses.
Dr Liz Cameron CBE
Director & Chief Executive, Scottish Chambers of Commerce
Summary
Download the summary for a detailed insight into what the Career Review means for employers and Developing the Young Workforce.
Opens in a new window

Download