Career Review Programme Board
To ensure this Career Review effectively addresses all recommendations of the Scotland's Careers Strategy: Moving Forward report, SDS will work closely and collaboratively with the members of the Programme Board. 
Remit 
The Programme Board has been set up to support the delivery of the Career Review and will provide:
High level strategic direction on interpretation of the research output, engagement and recommendation development
Insights, experience and perspective related to each Programme Board members own area of expertise to inform development at every stage
Support to resolve any issues escalated to the group affecting the delivery of objectives
Programme Board Members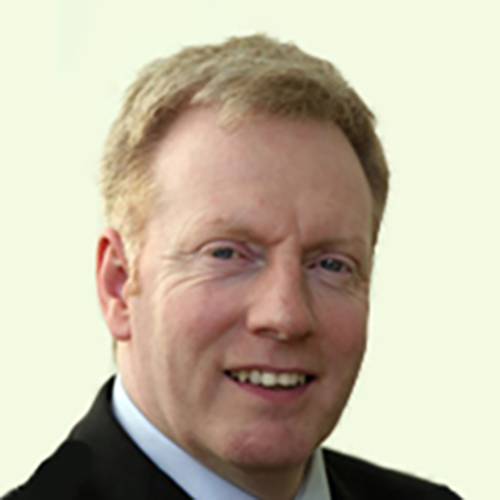 Grahame Smith, Chair, Careers Review Programme Board
Grahame is leading the Careers Review as Chair of the Programme Board, which includes representatives from further and higher education, employers and third sector organisations. 
Grahame is a former General Secretary of the Scottish TUC, a position he held from 2006 to 2020. He is a graduate of Strathclyde University where he obtained an Honours Degree in Economics and Industrial Relations. 
He serves on a number of skills and economic development bodies and has contributed extensively to the development of skills and employment policy, including as a member of the Commission on Developing Scotland's Young Workforce and the Advisory Group on Economic Recovery.
Angela Cox, Principal, Borders College
Angela Cox has worked in further education for over 20 years and was previously Deputy Principal (Quality & Transformation) at The City of Liverpool College before joining Borders College as Principal. Before joining the further education sector Angela worked within the Service Industries Sector in the UK and USA and joined Bournemouth & Poole College as a lecturer and progressed into a number of middle and senior leadership roles during her time there.
Borders College is located in the Scottish Borders and offers a wide range of courses, from an introductory level through to advanced courses at Higher National level, including the full range of apprenticeships courses, from modern apprenticeships to foundation apprenticeships.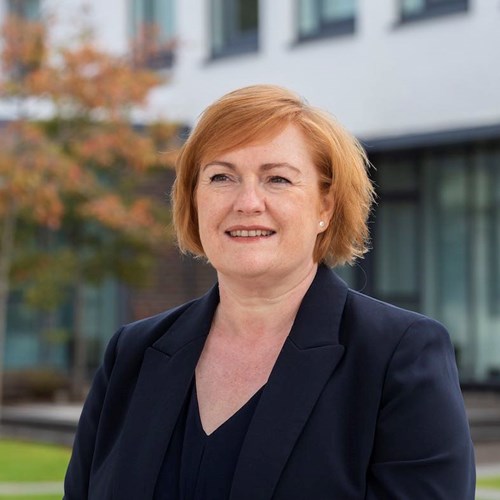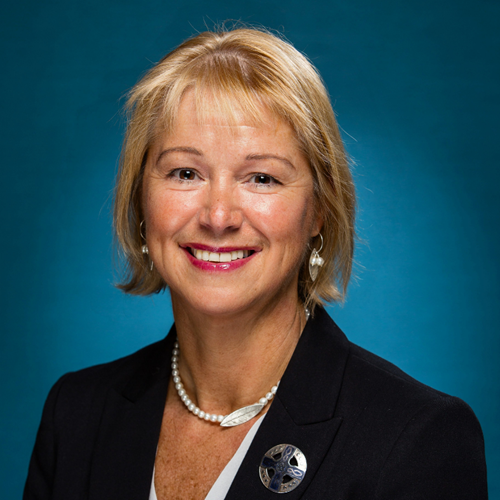 Elma Murray OBE, Chair, Young Scot & Interim Chair, Accounts Commission for Scotland
Elma Murray was Chief Executive of North Ayrshire Council from 2009 to 2018 and has a local government career of over 35 years. Elma became the first Chair of the Scottish Obesity Alliance in December 2018.
On 1 August 2019 she was appointed Deputy Chair of the Accounts Commission for Scotland and became Interim Chair of the Commission on 1 August 2020. She is also a Board Member of SRUC (Scotland's Rural College) and the Deputy Chair of Scotland's Developing the Young Workforce Employer's Forum.
She is the Chair of Young Scot (Scotland's youth information and citizenship charity) and is a Commissioner for the APSE Local Government Commission 2030.
Elma is passionate about the vital role of public sector services to support local people and the most vulnerable in our communities. She has a specific focus on transformation, young people and children's services, wellbeing and inclusive growth.
Over her career she has held several senior positions including Chair of SOLACE (Scotland), Directors of the Improvement Service and of Irvine Bay Urban Regeneration Company, Depute Director of Finance and Head of Service Reform at Glasgow City Council, Head of IT Services at North Ayrshire and at Strathclyde Police.
Elma was awarded an OBE for Services to Local Government, Education and the Economy in the Queen's 2018 New Year's Honours List.
Gerry Lyons, Head of Service - Education Services, Glasgow City Council
With over 32 years' experience as a teacher, including roles as Headteacher of All Saints Secondary and St Andrew's Secondary in Glasgow, and Executive Headteacher at St Andrew's and Holyrood Secondary, Gerry Lyons is now Head of Service in Education Services Glasgow with strategic responsibility for employability.
Gerry was also on the Deputy First Minister's Teacher Panel, Chaired the headteacher network 'Building our Curriculum Self Help' (BOCSH) group and has been a member of Education Scotland's employer partnership group.
Gerry believes the partnership between education and SDS is critically important to the future of young people. And feels that as the quality of CIAG is central to helping young people gain a positive destination and improve life chances, he has joined the Programme Board to contribute to making it the best quality it can be.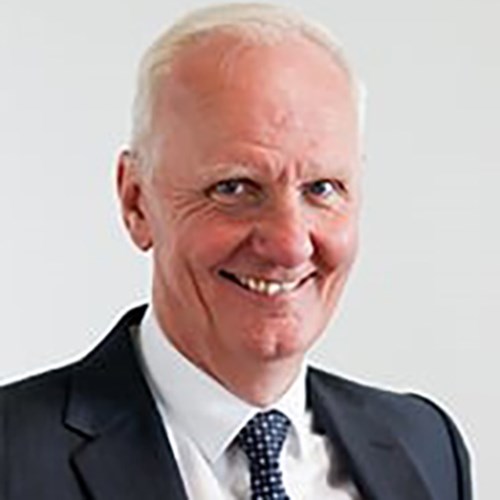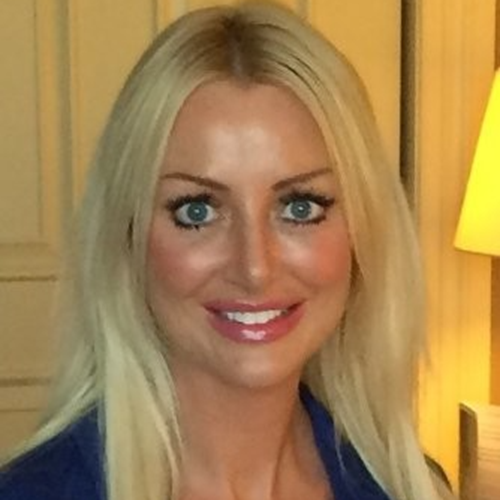 Jackie Archer, Head of Human Resources - Scotland and Ireland, Balfour Beatty
Jackie is a senior Human Resources professional with over 20 years' experience, working at a strategic level in Chubb, Suez Group and Balfour Beatty plc.
In her current role as Head of HR for Scotland and Ireland, Jackie is a part of Balfour Beatty's Scottish Executive Leadership team and is responsible for key people matters including change management, organisational design, inclusion and diversity and leadership development.
Following a degree in Business from Napier University, Jackie completed a post-graduate diploma in Human Resource Management and is a chartered member of CPID. She also has various coaching and emotional intelligence accreditations and is a member of the Scottish Apprenticeship Advisory Board Employer's group.      
Balfour Beatty is a leading international infrastructure group which provides innovative and efficient infrastructure that underpins ​our daily lives, supports communities and enables economic growth. 
James Corry, Careers Adviser, Skills Development Scotland
James Corry is a qualified Careers Adviser, with over three decades experience as a practitioner. He is currently employed by Skills Development Scotland and is also a Trade Union steward with Unison. As a careers guidance practitioner his remits have ranged from supporting adult career changers to those furthest from the labour market. 
In his current Trade Union role he is the Joint Trade Union Secretary to the board of Strathclyde Pension Fund and also chairs Unison's Non Departmental Public Bodies Group. He recently completed a six months secondment funded by SDS as part of the recent Skills and Enterprise Review with a particular focus on the Fair Work principle of effective voice.
James is a passionate advocate of high quality careers advice and guidance and the important role careers guidance professionals play in helping individuals make well informed decisions. He was also previously a steering group member of the February 2020 Scottish Government publication - Scotland's Careers Strategy: Moving Forward report.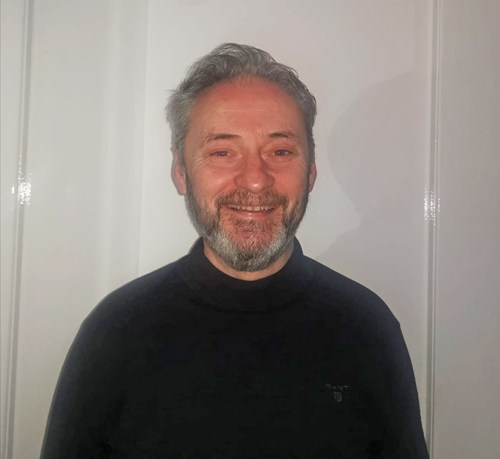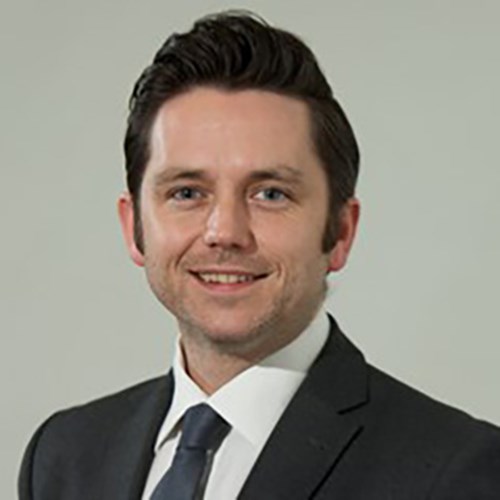 James Russell, Director, Operations, Skills Development Scotland
A graduate of the University of Strathclyde, James's career includes spells as Director of Training and Development at Microcom Training and Director of Quality and Performance at Street League, the sport for employment charity.
In his role, James is passionate about supporting service delivery for people of all ages so that they have the right skills and confidence to secure good work, progress in their careers and achieve their full potential.
Pamela Smith, Employability Partnership Manager, Improvement Service
Pamela has worked in Local Government for over 32 years starting off in community enterprises, credit unions and community regeneration before moving to employability and skills. She established and managed Falkirk Council's Employment and Training Unit for 20 years and has experience in Modern Apprenticeship Programmes, ESF initiatives, Pre employment Support, Project Search, Supported Employment, Business Development, Regeneration and Community Benefits from Procurement. Pamela was on the Programme Board for the first Devolved Employability Services and for Developing the Young Workforce.
Pamela is currently on secondment to the Improvements Service to help lead Local Government's contribution to No One Left Behind and the transformation of Scotland's employability system. She is currently Chair of the Scottish Local Authority Economic Development Group (SLAED) Employability Group representing local government's interests establishing a more inclusive sustainable and wellbeing local economy. She has a personal passion and commitment to tackling poverty, inequality and disadvantage and is keen to contribute to the Careers Review from an inclusive all age perspective.
The Improvement Service (IS) is the 'go-to' organisation for local government improvement in Scotland. It delivers improvement support to help councils to provide effective community leadership, strong local governance and deliver high quality, efficient local services.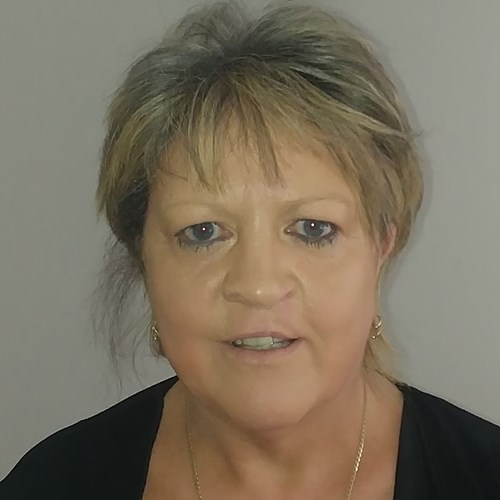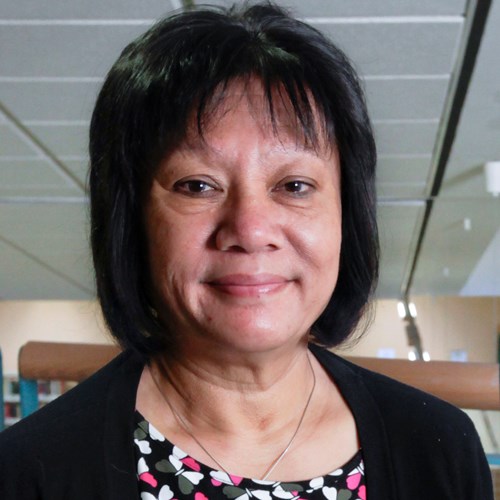 Professor Rowena Arshad CBE, Professor Emerita in Multicultural and Anti-Racist Education
Following a major career change early in her career from the private sector working in business and banking to youth and community work, Rowena has worked in education for over 36 years.
She previously worked with the Scottish Education and Action for Development (SEAD) as an Education and Campaigns Organiser and was Director of with the Multicultural Education Centre in Edinburgh. From there, Rowena moved to the University of Edinburgh's Moray House School of Education and Sport, where she had roles including Head of the Institute of Education, Community and Society and Head of School. She has held several public appointments including being the Equal Opportunities Commissioner for Scotland and was a member of the Scottish Further and Higher Education Funding Council. 
Currently, Rowena chairs the Scottish Government's short-life working group on Diversifying the Teaching Profession and the University of Edinburgh's Race Equality and Anti-Racist Sub-Committee. Rowena is also an associate with the Centre for Education for Racial Equality in Scotland (CERES) and a member of the RACE.ED network in the University. 
Rowena was awarded an OBE in 2001 for services to race equality in Scotland and a CBE for services to equality and education in 2019.
Tim Frew, Chief Executive, YouthLink
Tim Frew is Chief Executive of YouthLink Scotland, the National Agency for Youth Work.
He graduated with MA (Hons) in History & Classics at the University of Glasgow, in
1996, completed a PGCCE to qualify as a Community Education practitioner from the
University of Edinburgh in 2000 and achieved an MBA (with distinction) from University
of Strathclyde Business School in 2011.
Tim has been working in the youth work sector for over 20 years, in England and
Scotland for the public and voluntary sectors. Tim has had a range of roles at YouthLink Scotland and led on a number of key sector initiatives and national programmes.
He is a proud member of the Standards Council for CLD, and was one of the first committee members as a member of CeVe and served on the Approvals Committee of the Council from 2008 until recently. Tim is an Associate Assessor for Education Scotland and Co-Chairs the iwill Advisory Group for Scotland and the NYWS Stakeholder Reference Group. Tim is also a member of the Young Scot Board.
Tim has played a representative role for the sector beyond the locus of his organisation
with Scottish and UK stakeholder bodies e.g. SQA, SCQF, LSIS, UK-ETS, CLD Standards Council, Scottish Government, HMIe, Open University. He has contributed to resources such as: Code of Ethics, CLD Competences, Standards Mark, SCQF Handbook; and, new qualifications for the sector.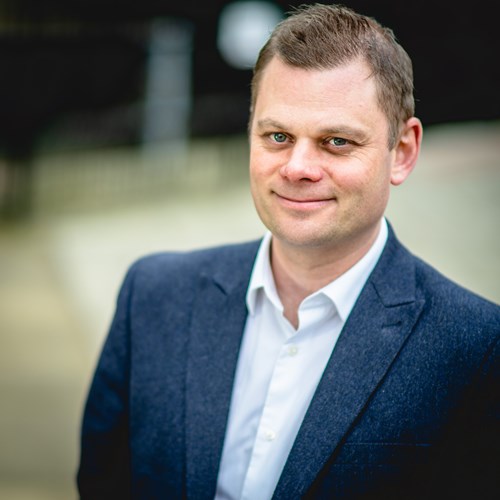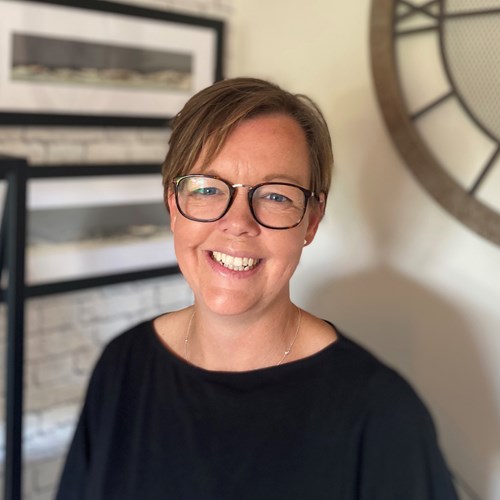 Tracey Innes, Head of Careers & Employability, University of Aberdeen & Convener for AGCAS Scotland
With over 20 years' experience working with students, graduates, University staff and employers, Tracey Innes is Head of Careers and Employability at the University of Aberdeen, responsible for the strategic development and management of the Careers and Employability Service with the vision of 'inspiring career success for all through collaboration, innovation and professionalism'.
Tracey's current role as AGCAS Scotland Convener includes facilitating collaboration for mutual support in the enhancement of HE Careers Services in Scotland.
Founded in 1495, the University of Aberdeen is open to all and is home to 12 different schools, which together deliver teaching and research on a broad range of subjects and disciplines.